Hinge Date Blasts Woman For Calling Herself a 'Dog Mom'
A woman's Hinge date really didn't appreciate the fact that she described herself as a "dog mom."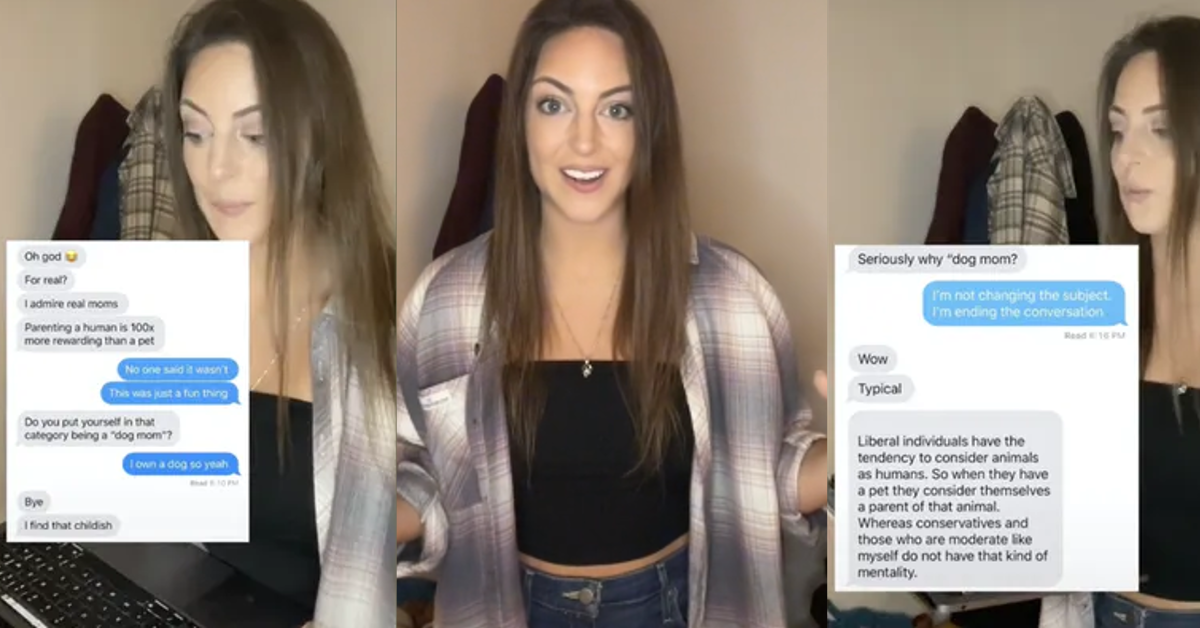 The world of online dating can be an absolute cesspool sometimes. From dealing with the unemployed, the over-indulgent, the profoundly desperate, and sometimes, the deranged and criminal.
But nonetheless, we persevere and try our hands at love, time and again. Even if we know that the individual we're meeting up with is most likely not "the one." Even if we know that there's a chance we're going to have a cringe-inducing, "oh my GOD!" story for our best friend.
Article continues below advertisement
Personally, as someone who likes meeting people and seeing all of the weird things that they love or, more entertainingly, hate, I had a blast when I was dating.
If I didn't serial date, I would've never been accused of not liking the DareDevil series just because the main character was blind, or be hit up by a trust fund baby with a $20k a month allowance for cash with 10 days left till her next payday.
It seems like this TikTok user, @kristenbeatty24 has some strange stories of her own, too. Like the time she matched with someone on Hinge who really had a profound aversion to the term "dog mom."
He apparently didn't like the fact that Kristen referred to herself as a "dog mom" and went off on all pet-owners who compared themselves to parents.
Article continues below advertisement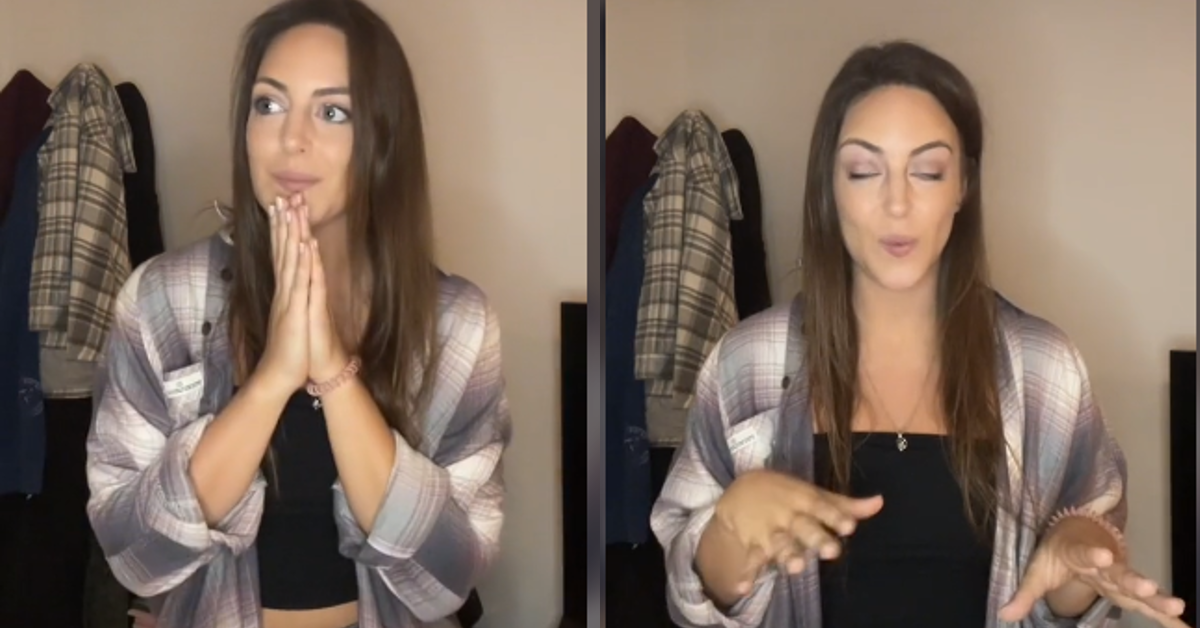 She relayed the entire tale on her TikTok account: it began when she matched with a guy on Hinge who just so happened to live in the very same collection of rental spaces she lived in.
They went out on a few dates and Kristen brought up National Dog Mom Day. This really got on the guy's nerves for some reason.
Article continues below advertisement
"He went off. He was not having it," Kristen said. This National Dog Mom Day outburst didn't just come out of nowhere though. Brad previously stated that he "admire[d] real moms" and was dead set on arguing that raising a child is infinitely more rewarding than raising a pet.
Article continues below advertisement
She posted screenshots of their text conversations. Kristen said in the clip, "Apparently, that's what's wrong with the world today. And then he said 'Bye,' and continued the conversation just to tell me that I'm wrong."
So what's at the root of this ire? What's at the root of the Dog Mom vs Not Dog Mom debate?
Of course, it's a political difference. Just another case of someone arguing just to prove that they're smarter, i.e. more innately "special" than another person who opposes whatever governmental party they've decided to ally themselves with.
Article continues below advertisement
In the case of this Hinge date vs the Dog Mom, he was arguing about the merits of a Conservative mindset vs a Liberal one.
Admittedly, it's kind of weird that we're really the only species that, en masse, seems more comfortable with the idea of raising another species than procreating our own.
Article continues below advertisement
It could very well be that humanity is ultimately polluted, hell, we can't even go on dates without wanting to freak out on somebody for calling themselves a "dog mom."
But instead of being against the idea of "Dog Parenting" because he doesn't like the idea of tearing young puppies from their moms and siblings, the Hinge date's take centered on a different aspect of pet ownership entirely.
Article continues below advertisement
"Liberal individuals have the tendency to consider animals as human. So when they have a pet they consider themselves a parent of that animal. Whereas conservatives and those who are moderate like myself do not have that kind of mentality."
He then went on to tell the woman that she is "what's wrong with society."
Article continues below advertisement
A ton of folks in the comments section joked that her date was "Un-Hinged" (hyuk hyuk) but interestingly enough, a bit of bipartisan unity formed in response to the video.
Commenters expressed how strange it was for the Hinge date to make the term "dog mom" a political statement.

The fact that he kept texting her about the issue for days after they stopped talking also concerned some people, especially because they live in the same apartment complex.
What do you think of National Dog Mom Day? Do you think it's perfectly normal for someone to call themselves a dog parent?