"He Retaliated in a Nasty Way": Woman Says Her BF Threw a Fit When She Didn't Wake Him for Work
One woman took to Reddit after her boyfriend got mad at her for not waking him up in time for work — but was it really her responsibility?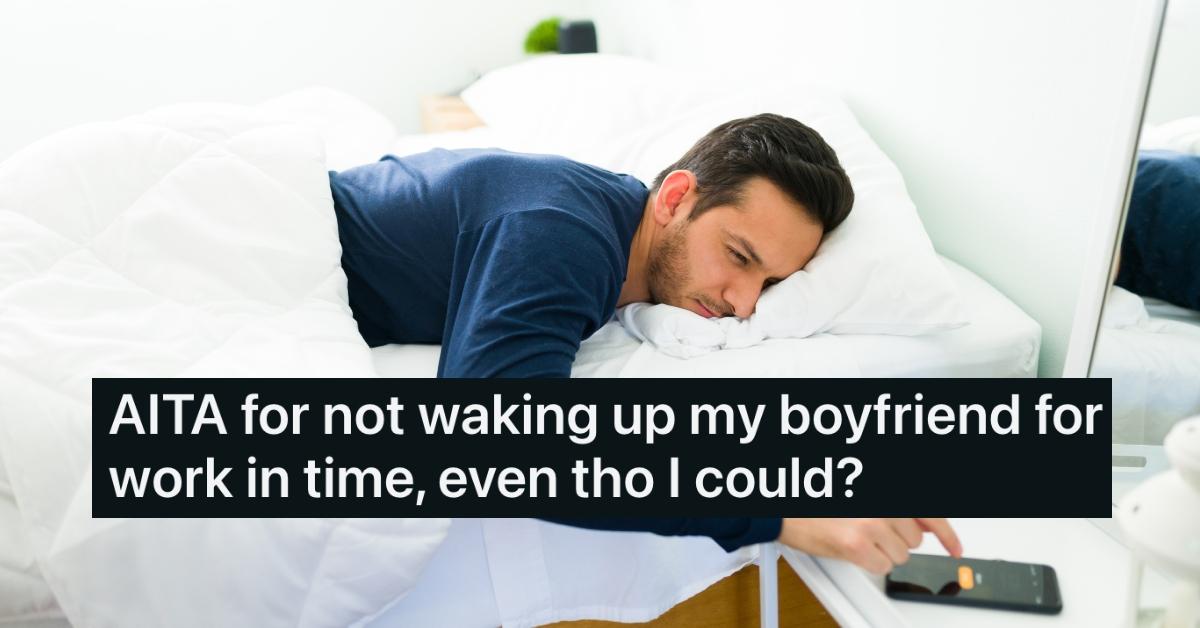 There are two types of people in the morning. There are the rise-and-shine folks who set one alarm, turn it off, and then proceed to start their day. Then there are the chronic sleepyheads. These folks set multiple alarms, usually minutes apart, and still, for the life of them, cannot get out of bed. Every time they turn off an alarm they whisper to themselves "just five more minutes," but unfortunately those five more minutes sometimes turn into 10, 20, or even 30 minutes.
Article continues below advertisement
Well, sometimes a rise-and-shine person and a chronic sleepyhead get into a relationship and everything gets all weird when they realize how truly different they are when it comes to waking up.
From afar, it doesn't seem like that big of a problem. Some people are morning people and others aren't. But when these personalities clash and the real world sets in, conflicts can arise.
This woman on Reddit shared an argument she and her boyfriend had regarding waking one another up in the morning.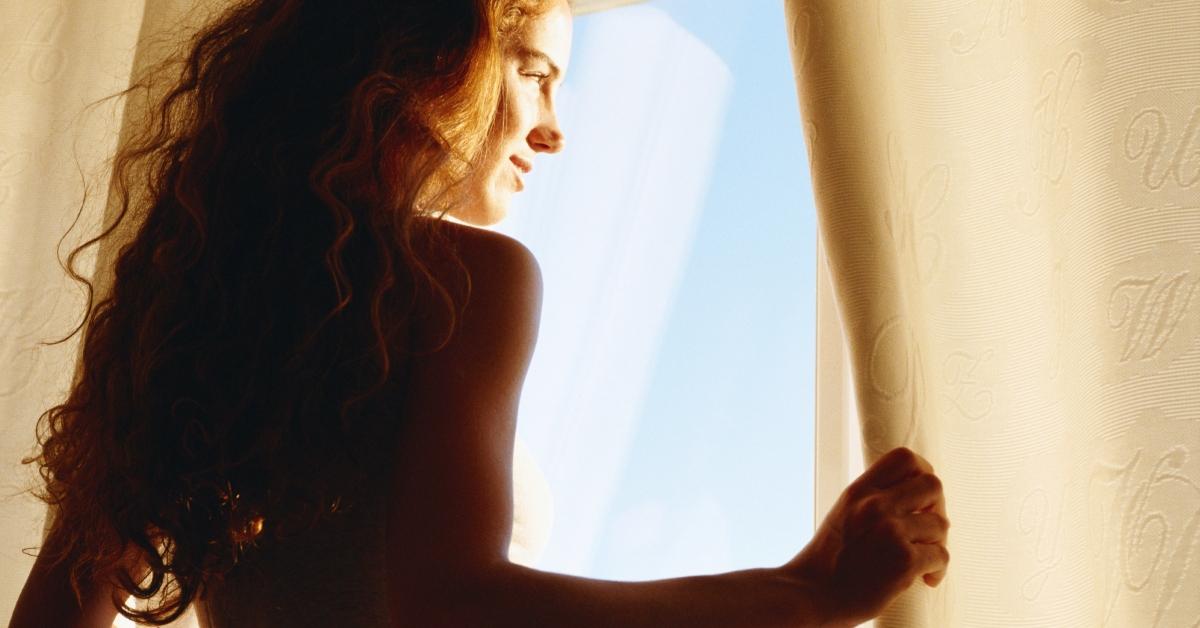 Article continues below advertisement
A woman asked Reddit whether or not she should be responsible for waking her boyfriend up in time for work.
Reddit user u/Play_Tachi, who identifies as a 29-year-old female, took to the platform's "Am I the A------?" community after her 35-year-old boyfriend threw a fit and became very angry with her after she didn't wake him up with enough time to get to work.
She explains that he has been living with her since landing an engineering job two months ago. Already, she has had to make him aware of the time on several different occasions so he wouldn't be late.
Article continues below advertisement
OP writes that her boyfriend has a 7 a.m. alarm and a 7:10 a.m. alarm set. He needs to be out the door by 7:45 a.m. to get to work on time.
She explains that she works from home, so she doesn't really need to be up early but usually is. But on this one particular morning, she wasn't really paying attention to the time.
Article continues below advertisement
When she finally caught the time at 7:37 a.m. she calmly asked him, "Do you know what time is it?"
OP wrote: "He answered 'probably 7:25 or so,' then he took his phone and saw it was 7:37 and rushed off to the bathroom, slamming the door."
Article continues below advertisement
He proceeded to call her an "a------" and claimed that now he was in a rush and wouldn't be able to brush his teeth.
She continued: "I told him that I didn't mean to make him p----- off, but that being on time for his work isn't my responsibility, to which he said 'If you are awake and capable of helping out, but you decide not to, then you are an a------.'"
He then proceeded "[retaliate] in a pretty nasty way" by blowing his nose in OP's favorite towel and littering it with boogers.
Given what had transpired with her boyfriend, OP just had to know if she was wrong. Fortunately, Redditors are always down to tell like it is. And what they unanimously concluded is that her boyfriend is the worst.
Article continues below advertisement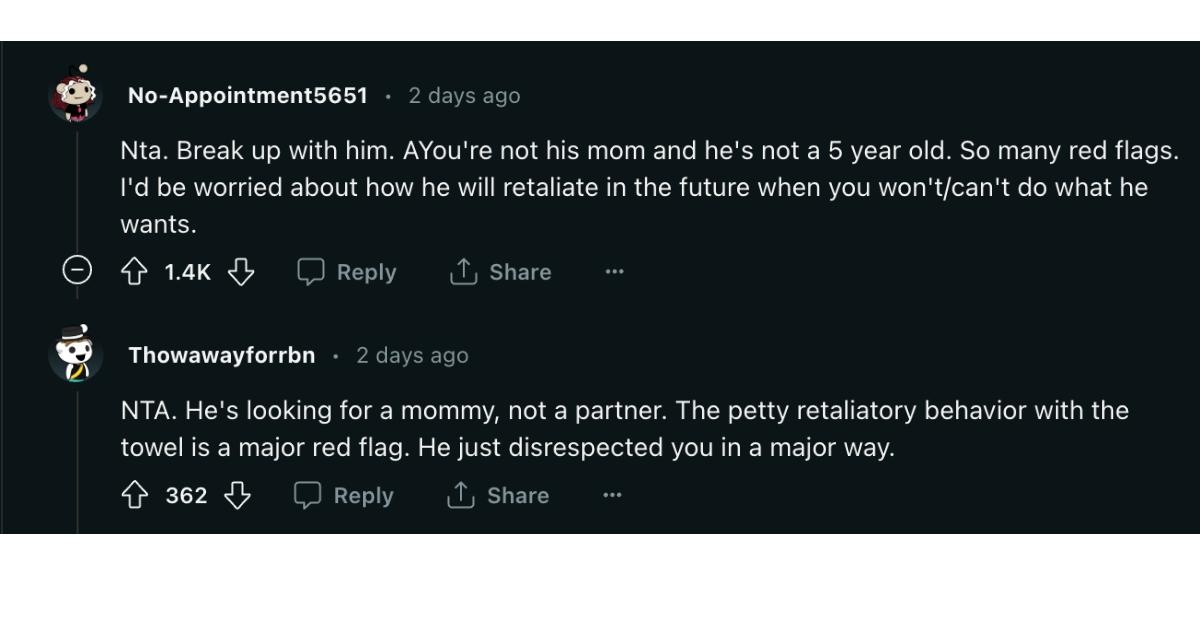 "Is he 35 or 12? Cause he sounds like a child. I'd just leave him sleeping until he wakes up, if he wants to get fired that's his choice," wrote one user.
Article continues below advertisement
Another wrote: "He's snapping at you and blaming you for his childish behavior. You didn't sign up to be his mommy. When your alarm goes off, you get up. You don't put the burden of waking you up on your partner."
Other users encouraged her to break up with him, claiming that the snot surprise he left in her towel was a major red flag.
Hopefully, he'll wake up and realize that he was wrong to treat his girlfriend like that. Or does he need OP to wake him up for that, too?