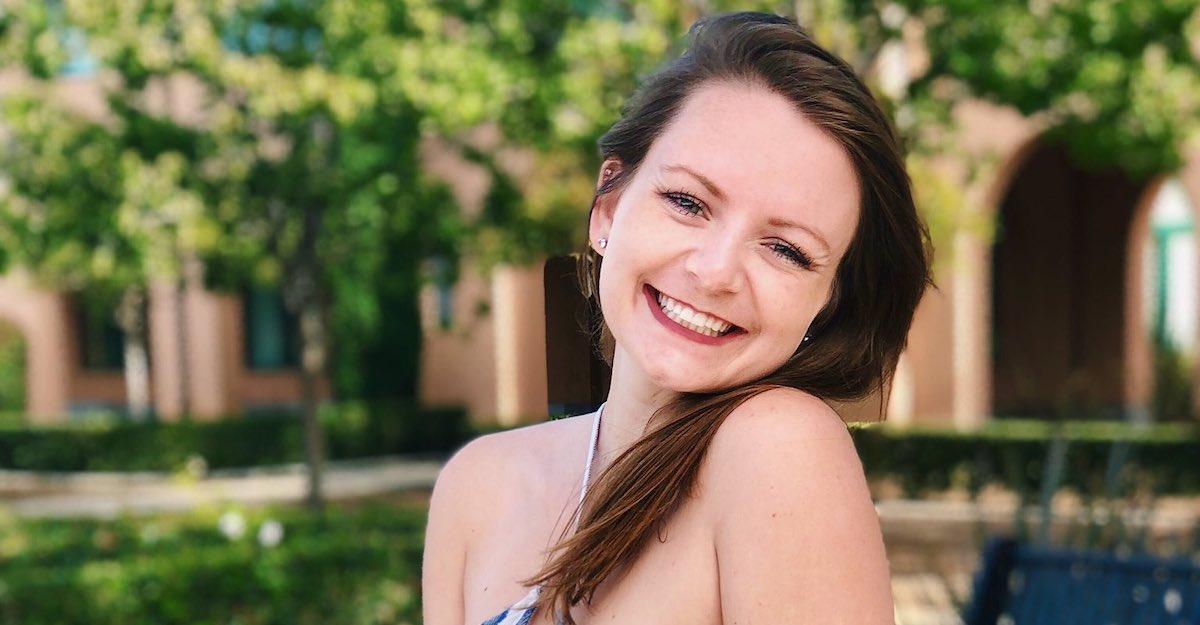 What Happened to the Woman Who Fell off the Stage at the Rams Parade?
The Rams parade was supposed to be a day filled with joy and excitement following the team's epic Super Bowl win on Feb. 13, 2022. The Los Angeles football team defeated the Cincinnati Bengals with a score of 23 to 20.
Article continues below advertisement
Fans of the Rams crowded together to celebrate their victory a few days later on Feb. 16, but for one woman, the celebration ended with a tragic injury. Here are the details of what happened to the woman who fell off the stage at the Rams parade … and why everyone's talking about Matthew Stafford's response.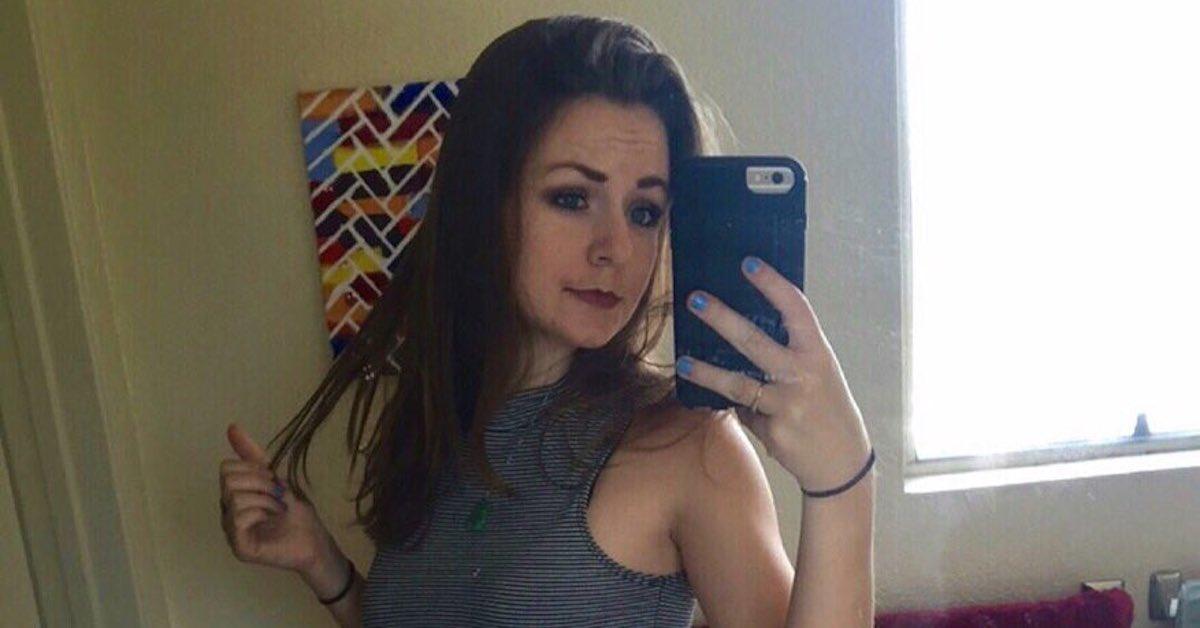 Article continues below advertisement
What happened to the woman who fell off the stage at the Rams parade?
A photographer named Kelly Smiley was working at the Rams parade, covering the event to capture memorable pics of the Rams team enjoying their celebration. Kelly's been working as a professional sports photographer for years, so this event was nothing out of the ordinary for her. While she was taking a picture of Matthew Stafford (the quarterback from the Los Angeles Rams), she accidentally slipped and fell off the stage.
Video footage of the fall shows Matthew turning his back on the incident and quickly walking away. In the short clip, viewers can see Matthew sipping his water bottle and acting almost as if he didn't just see her fall off the stage inches away from him!
Article continues below advertisement
Kelly tweeted about the incident to her followers, writing, "Unfortunately I fractured my spine."
Per Penn Medicine: "A spinal fracture is a dislocation or fracture of the vertebrae (backbone) and can occur anywhere along the spine. Most spinal fractures are caused from injury or trauma from car accidents, falls, sports or some sort of high velocity impact."
Article continues below advertisement
This type of damage is considered a serious orthopedic injury.
People on social media have been quick to respond to Matthew's lack of urgent interest in what happened to Kelly. @RealLauraSteele wrote, "Here's to hoping she's OK. It is a bad look for Stafford to just walk away. Glad his wife didn't."
Other people on social media are unsure why Matthew is getting dragged so badly right now over the accident. @Jalen_RamsI5 wrote, "People bashing Matthew are ridiculous. I get it. Prob not a good look. But there were plenty of people around to rush to her. Including Kelly. Matthew isn't a bad guy just because he was like, 'Whoops I'm out.'"
The responses from fans are pretty mixed right now, but a lot of people are making their criticisms known. As of now, Matthew has yet to respond to the incident.
Article continues below advertisement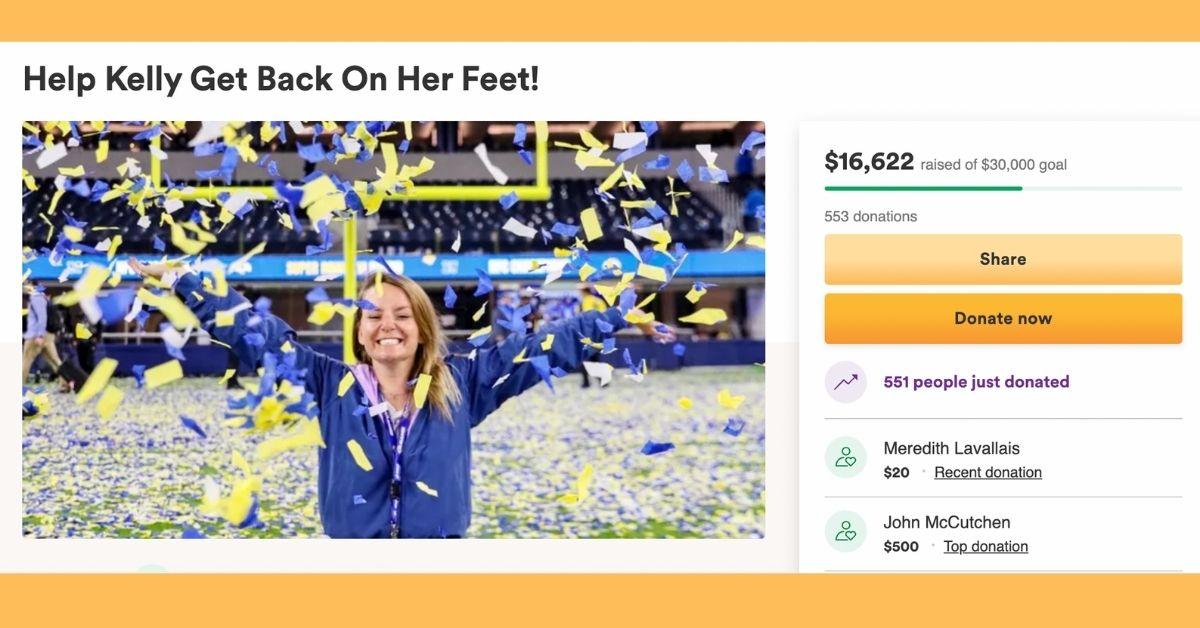 After Kelly Smiley's fall from the Rams parade stage, her friend started a GoFundMe for her.
Kelly is receiving a lot of support following her fall from the Rams parade stage. In fact, her friend launched a GoFundMe campaign to help cover her medical expenses –– and the cost of new camera equipment. Some of her professional camera gear ended up getting severely damaged when she fell down.
The GoFundMe page states that a goal of $30,000 is what Kelly ultimately needs. As of this writing, more than $21,000 has been raised.