TikToker's Mom Shows Her How to "Keep" Her Husband, Sparking Debate
A TikToker went viral after her mom "showed her up" in front of her husband by plating his food for him, sparking a viral debate.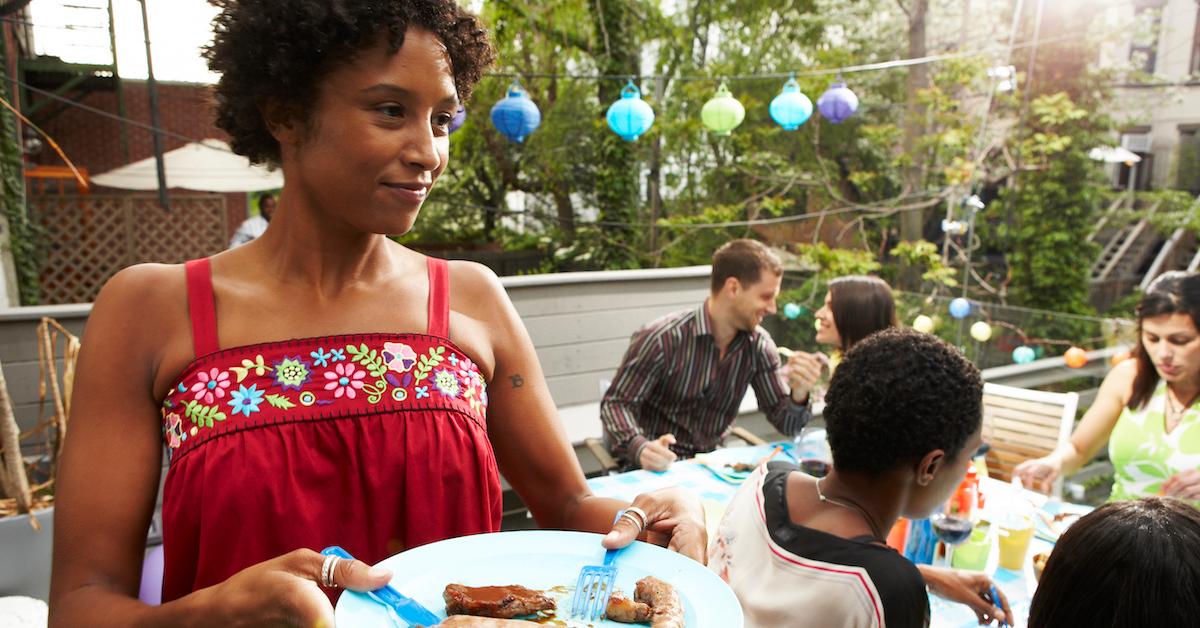 If you ever wanted to see how clearly defined the lines in generational relationship dynamics are, just bring your significant other around your parents and wait to hear their commentary on how they think you're treating them. Sometimes, it doesn't even have to do with age or the fact that your folks or grandparents come from "a different time." It could very well just be a difference in cultural norms.
Article continues below advertisement
This is especially true in patriarchal cultures that place heavy stock in more "traditionally" defined gender roles in marriages, i.e. women being homemakers who cook and prepare meals.
Social media is full of examples of mothers and grandmothers castigating their daughters for not "taking care of their man," and these diatribes often center around food.
Women get scolded for not preparing plates for their partner, or just generally not cooking grub that's to their liking. And while TikToker Lilianna Wilde (@liliannawilde) isn't getting chewed out by her mom in a clip, she found it funny that her mother was very concerned Lilianna didn't jump up to prep her husband a plate of food after he returned home from work.
Article continues below advertisement
"My mom is in town visiting, and my husband just got home from work and this lady bops up off the couch soon as he gets in the door to go run over and make him a little plate of food. Cause I wasn't making him a plate. Like, why, why would I plate, why would you plate his food for him?"
Article continues below advertisement

Her mom, laughing replies, "Because I'm a different kind of woman!" In a text overlay, Lilianna writes, "No wonder she's been married 34 years LOL."
In a follow-up clip, it appears it wasn't just the TikToker's mom going above and beyond to make sure her husband was fed. Her brother fixed him some leftovers for the following day as well.
Article continues below advertisement

"Part 2 I can't f--king believe this, my brother made extra food and is putting it in a Tupperware so that my husband can have lunch tomorrow. Like, this poor man has been dealing with me as a wife when he could've had my mom and my brother taking care of him."
Article continues below advertisement
Lilianna's post sparked a debate in the comments section. Some TikTokers criticized her for not being able to fathom why members of her family expressed their love to her husband through giving him food.
Article continues below advertisement

Others bluntly said Lilianna's mother was "wifey" material, while Liliana herself was a "runner up."
"U need to step it up fr," one person warned.
"Mom and brother know how to treat someone they care about," said another.
"Laughing but u should be learning," a third scolded.
Article continues below advertisement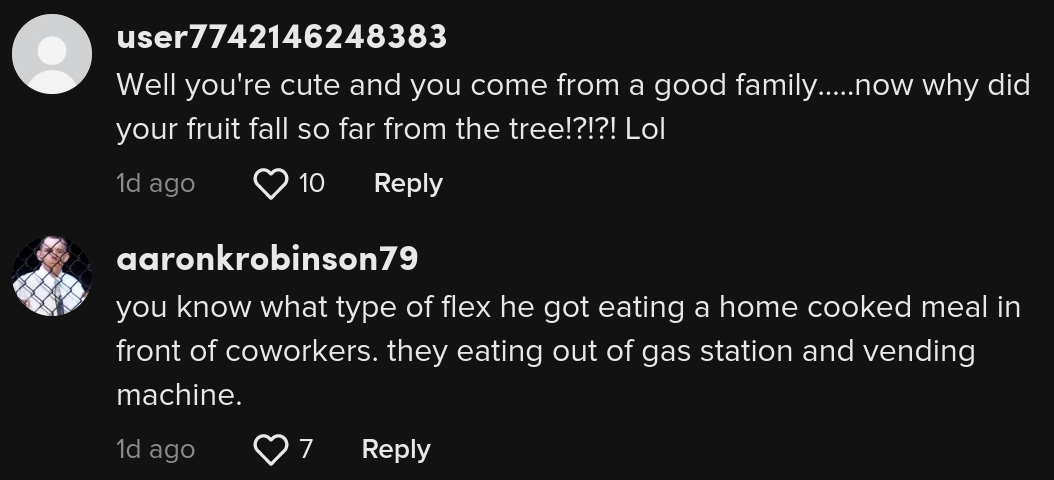 Some said Lilianna's mother and brother were trying to teach her how to be a better wife, While some argued it's no one's job to be a "personal assistant" to their significant other, her family was doing their best to ensure that he sticks around.
Article continues below advertisement

"That's exactly how it should be done. Good job mama," one person. wrote.
"They fighting to keep him around for you," said another commenter.
"You earn your keep when you visit. He was raised right, what happened to you?!"
Article continues below advertisement

What do you think? Was her family going out of their way too much to try and keep her husband happy? Or is it easy for us to get too comfortable in our own relationships and we can all benefit from someone looking in to tell us what's up?