People Are Blasting Woman for Faking Forehead Tattoo for Attention
No one believes this woman actually got a tattoo of her boyfriend's name on her forehead. She says it real. Let's face it, this is a very bad idea.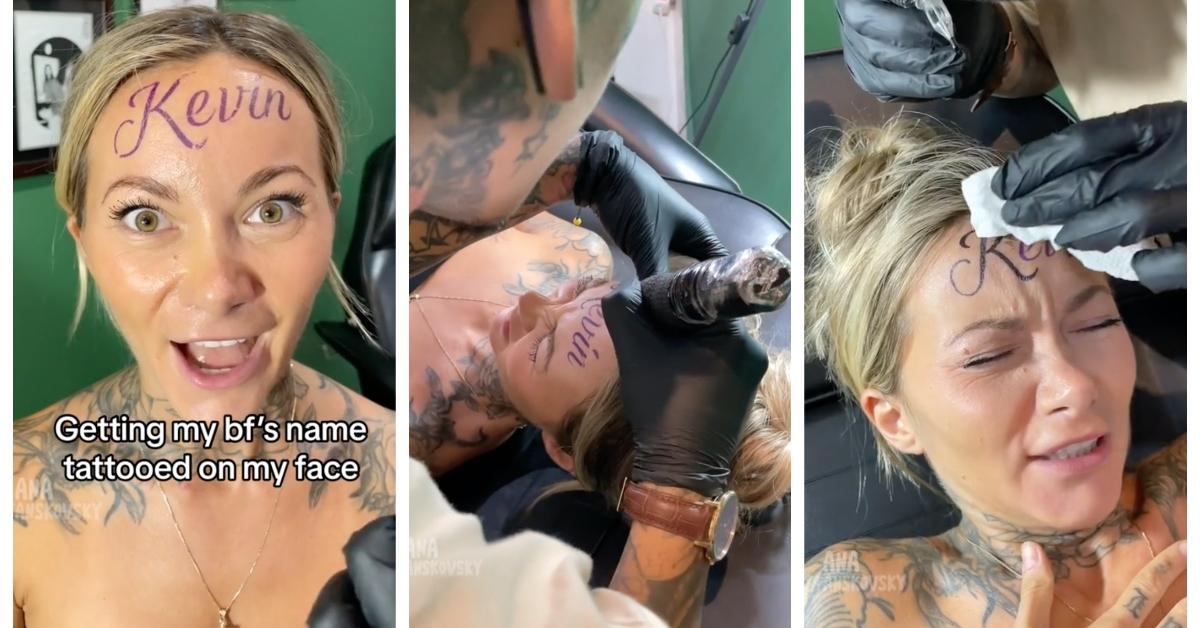 I have a few tattoos I'm not particularly fond of, and I have a couple I was a bit more careful about when it came to the planning. My first tattoo was of the symbol for the Egyptian Sun God Ra. It's on my ankle and represents a time in my teenage life when I was obsessed with reading about Egypt. The most recent addition to my body is of my dog's name written in cursive on my arm. Between those two, lives some regrettable symbols, a naked devil woman, and a portrait of Anne Boleyn.
Article continues below advertisement
Sometimes I wish I treated each tattoo decision as its own work of art. Historically, I've approached some of them with a sense of humor and little regard for the future. One thing I never did was tattoo my face. And, I certainly never included the name of a boyfriend anywhere on my body. Sometimes they didn't even make it into my phone. One influencer is getting pushback from people who don't believe she tattooed her boyfriend's name on her forehead. Let's face it, this is wild.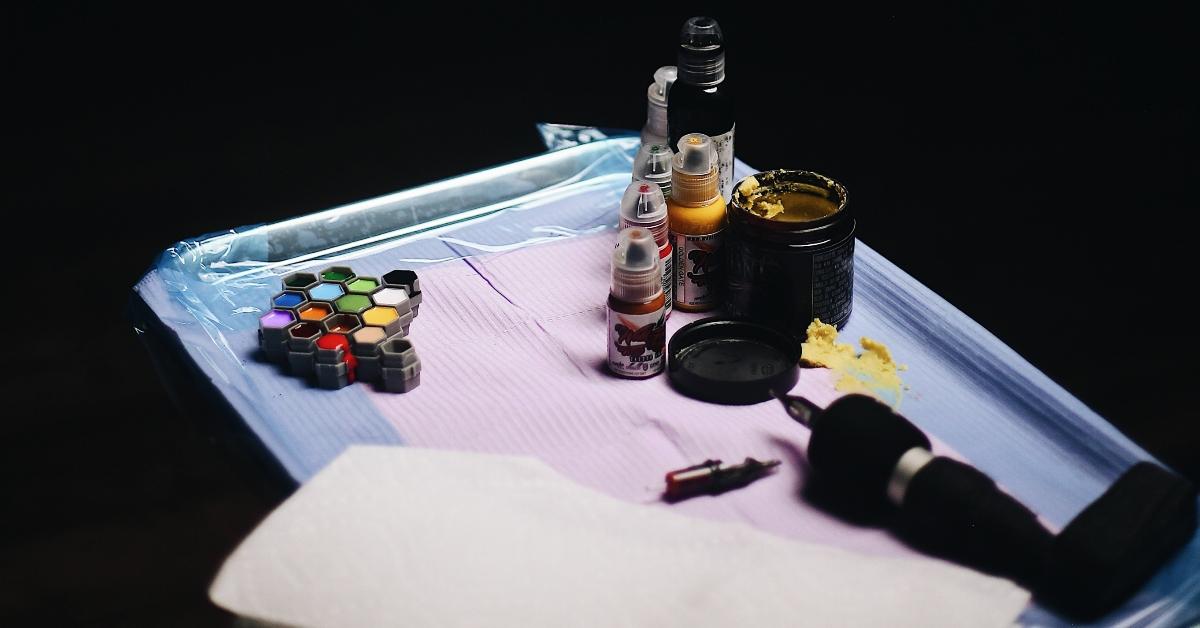 Article continues below advertisement
We hope this woman never breaks up with Kevin.
"Follow me for laughs and free dopamine" reads the TikTok bio of social media influencer Ana Stanskovsky. Known as @anastanskovsky on the popular app, she mostly posts goofy videos that are amusing, as promised. However, on this particular day, things took a slightly more serious turn.
According to Ana in one potentially unfortunate TikTok, she's at a tattoo shop getting her boyfriend's name tattooed on her face. The excited announcement comes as the artist is peeling the stencil off her forehead to reveal the name Kevin in huge letters. Feel free to say it the way Catherine O'Hara screamed "Kevin!" in Home Alone. It makes sense.
Article continues below advertisement
Ana looks ecstatic as she lays down in the chair. She is covered in tattoos and is obviously vaguely aware of how this will feel. Of course the pain is different depending on where the tattoo is placed. This may sound impossible, but there were definitely times I hardly felt my tattoo experience.
Article continues below advertisement
After a closeup of the needle filling with ink, the camera ankle switches to over the shoulder of the tattoo artist. It also swings around to the front. Both times, the actual spots where the needle is going in are obscured. This could support the accusations from people in the comments that this is staged.
She is wincing the entire time which is pretty good acting if this is fake. We finally get a good look at the needle against Ana's skin. Again, all bodies are different but one thing jumps out at me. There is no blood. Every time I've gotten a tattoo, the artist had to periodically stop to wipe away the area they were tattooing because of the blood. Ana's artist is definitely patting her forehead, but there is no blood.
Article continues below advertisement
When the whole process is said and done, Ana excitedly stands in front of a mirror declaring how much she loves the tattoo. The comments section is divided between people who believe Ana and say this is a mistake and those who think this is a joke.
Article continues below advertisement
In several followup TikToks, Ana addresses the people who don't believe she really did this. "Yes, it's real," she says in one video. "I can't even believe it myself." The tattoo is covered in saran wrap, which is standard. Brand new tattoos tend to look great for the first day, but as several people mentioned there is no swelling or visible blood.
Article continues below advertisement
In this same video, Ana said she was "walking by a tattoo studio in Bali," when she spontaneously decided to get this done. She made it sound as if she's never been to this place before despite the fact that a little over a week ago she was at the same shop including them in a little practical joke video.
In it, she is either getting a tattoo or pretending to get a tattoo while clearly hiding something under her shirt. Suddenly a loud popping noise happens and we realize Ana had two balloons under there, which popped as the needled hit one. Everyone feigns surprise. It stands to reason if these guys were willing to have some fun before, why not do it again?