Landon Barker's Tattoos: See His Coolest Designs and Learn The Meanings Behind Them
Landon Barker has amassed several tattoos in the past few years. See his most impressive tattoos, and learn the special meanings behind them.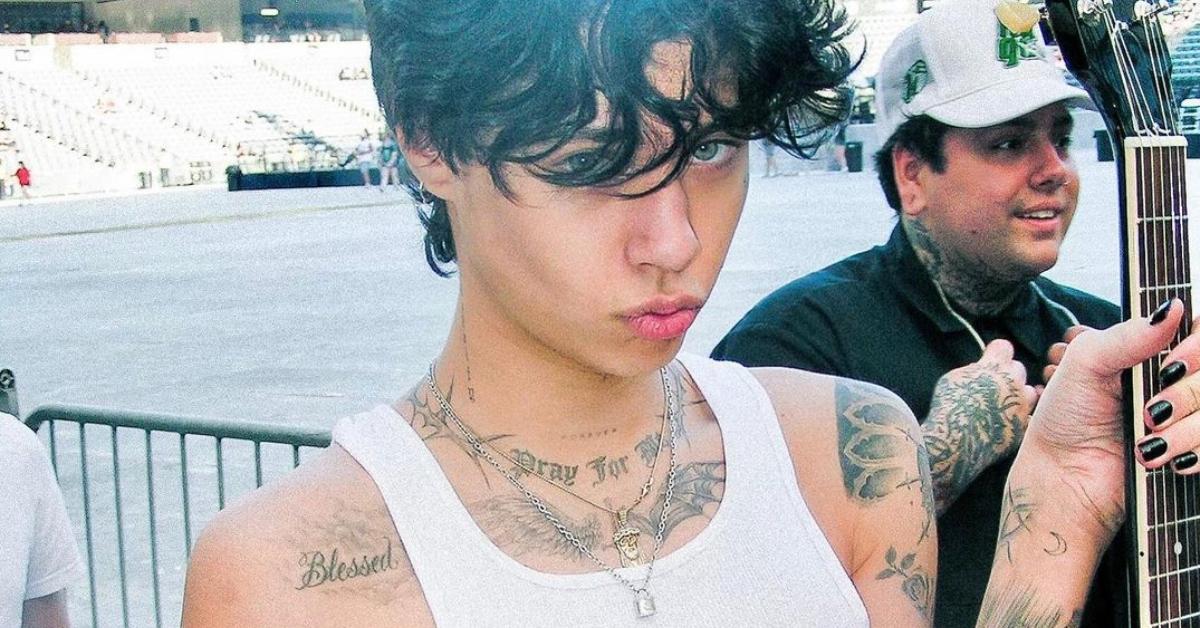 As the old saying goes, like father like son. And for this father-son duo, it rings true. Influencer and singer Landon Barker is following the footsteps of his father Blink-182 drummer Travis Barker. In addition to his burgeoning music career, Landon also has a pretty impressive tattoo collection like his pops.
Keep scrolling as we get the lowdown on Landon's ink collection. Plus, a look at some of his most iconic tattoos.
Article continues below advertisement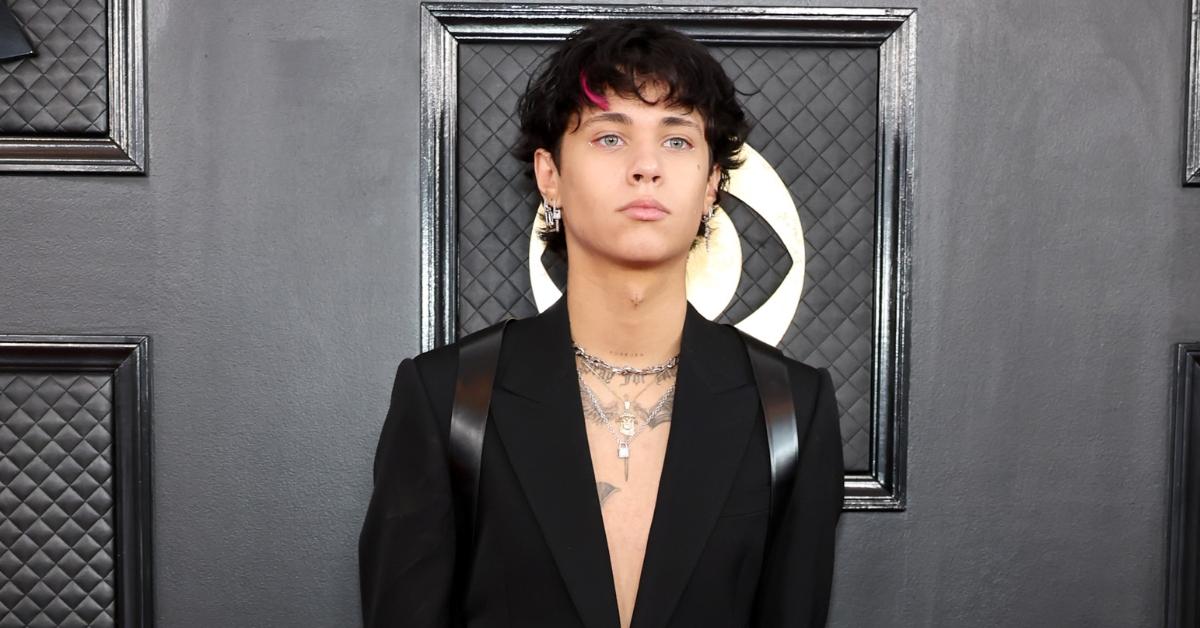 How many tattoos does Landon Barker have?
So, how many tattoos does Landon have? The answer is way too many to count. The TikTok star is ornately decorated in some colorful designs. Here are all of Landon's tattoos that we've been able to identify.
Article continues below advertisement
Under his eye, Landon has a tattoo of a small cross
Landon has 2003 inked on his fingers, which is the year he was born
On his neck, he has the word "forever" inked in all capital letters
He also has a tattoo of swords on his neck
Near his clavicle, Landon has a tattoo that reads "Pray for Me"
On his chest, he has a tattoo of praying hands
The word "Blessed" is inked written underneath of his shoulders
He has the name "Cooper" inked on his arm in honor of the late influencer Cooper Noriega
He also has the word "promise" inked on his wrest
Other visible tattoos on his arm include a spider and a spider web, an etching of a half moon, and a trio of roses
Landon also has a tattoo of Charli D'Amelio's eye on one of his arms
On his back, he has Landon written in huge letters.
Article continues below advertisement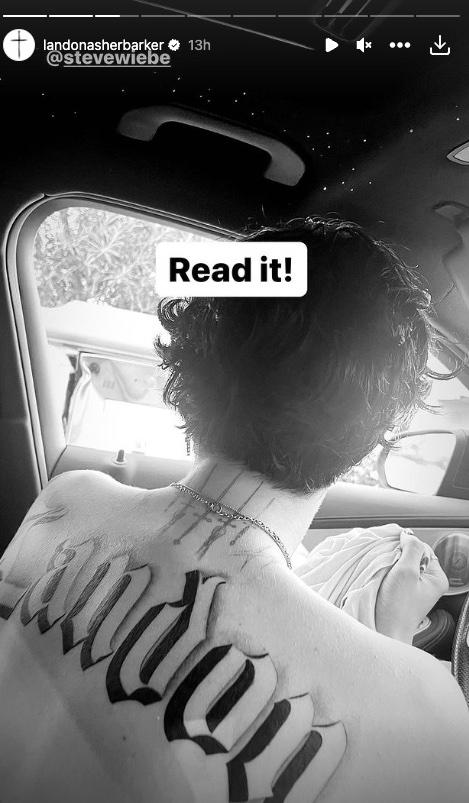 Landon and Travis have the same "Blessed" tattoo.
If Landon's "Blessed" tattoo on his shoulder looks familiar, it's because his father Travis also has the same one on underneath his eye. Landon told Inked that "Blessed" was his first tattoo ever. At the time, he was 15 years old and his father went with him to get a matching one.
Article continues below advertisement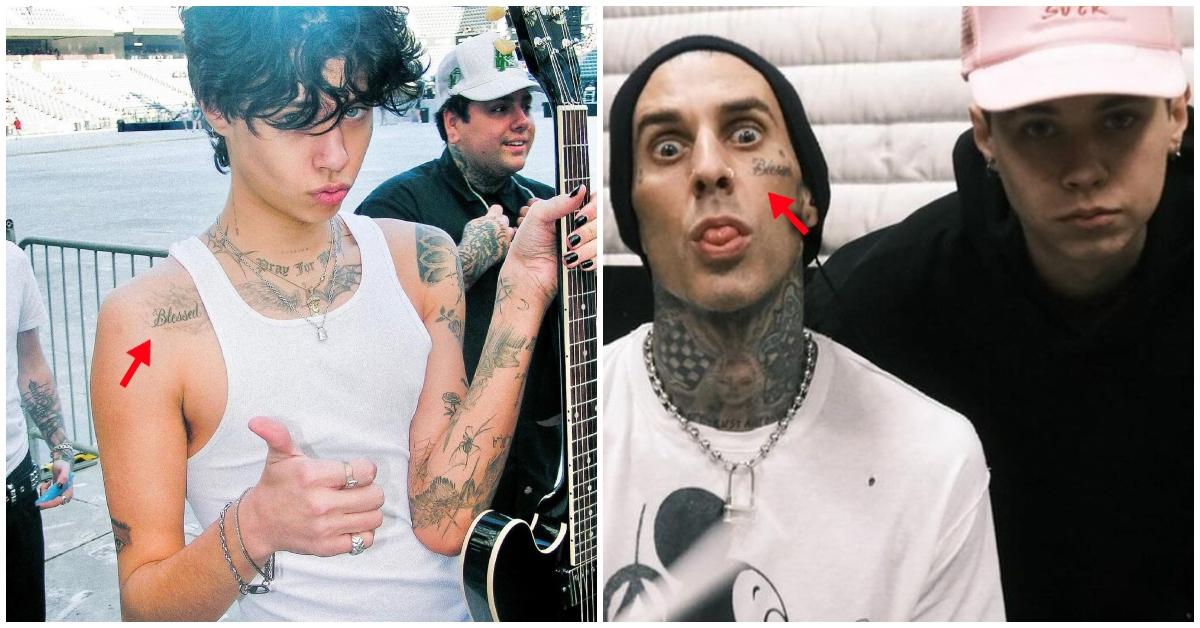 Why does Landon Barker have a tattoo of Charli D'Amelio's eye?
As aforementioned, Landon has a tattoo of one of Charli's eyes on his arm. He has been dating the TikTok and reality TV star since July 2022. According to People, Landon got the tattoo of Charli's eye after losing a game of rock, paper, and scissors.
Article continues below advertisement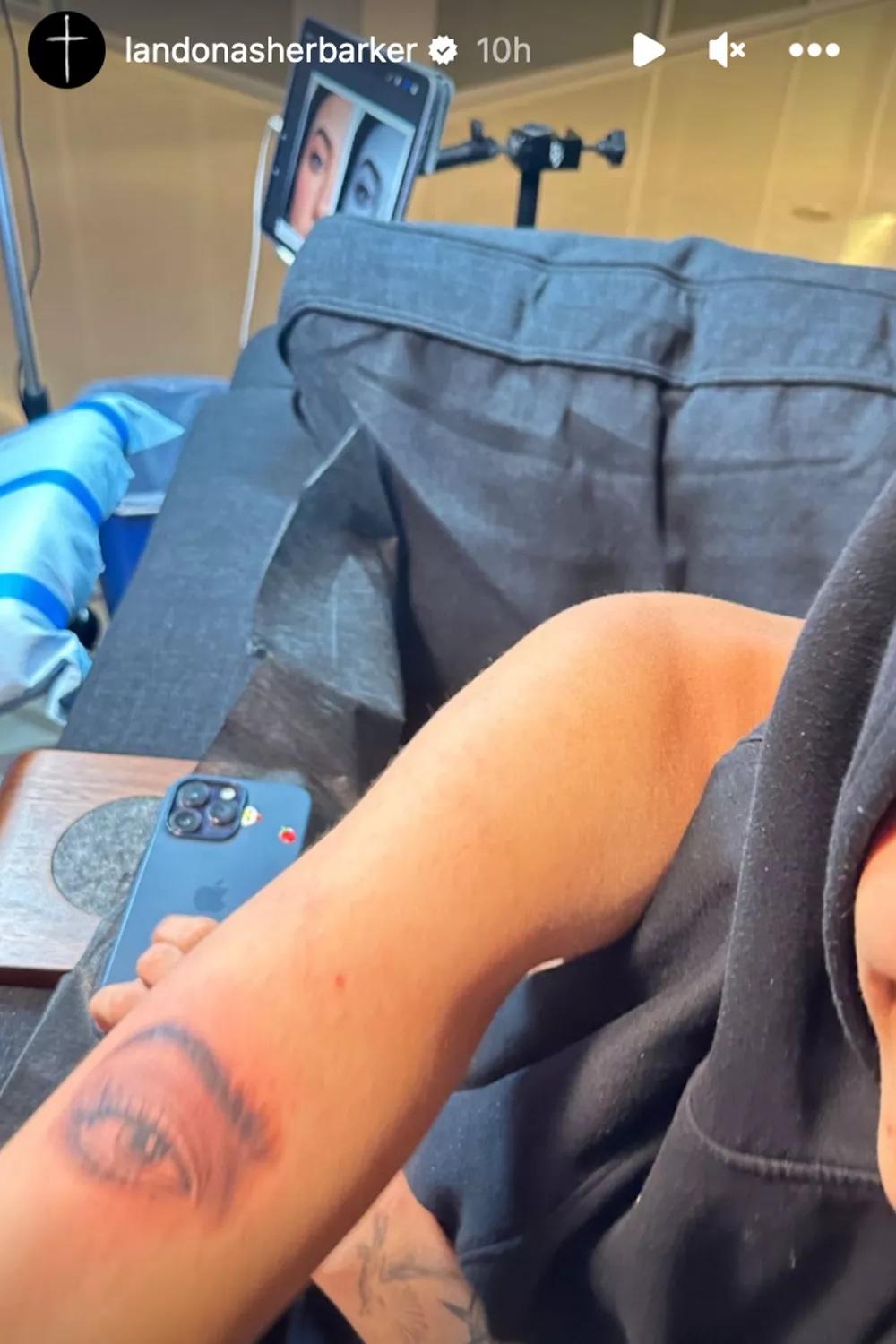 "He was like, 'I have to get a tattoo. What should I get?'" she recalled to the outlet. "And I was like, 'Oh my goodness, you should get my face," she continued. Instead, he got the next big thing: Charli's eye.
She didn't actually think he'd go through with it, but he did and the tattoo actually did resemble The D'amelio Show star.