Landon Barker Is off the Market! He Has Been Dating *This* Influencer for Quite Some Time
Landon Barker, singer and son of Travis Barker, has been off the market for some time after wooing this social media influencer quietly in 2022.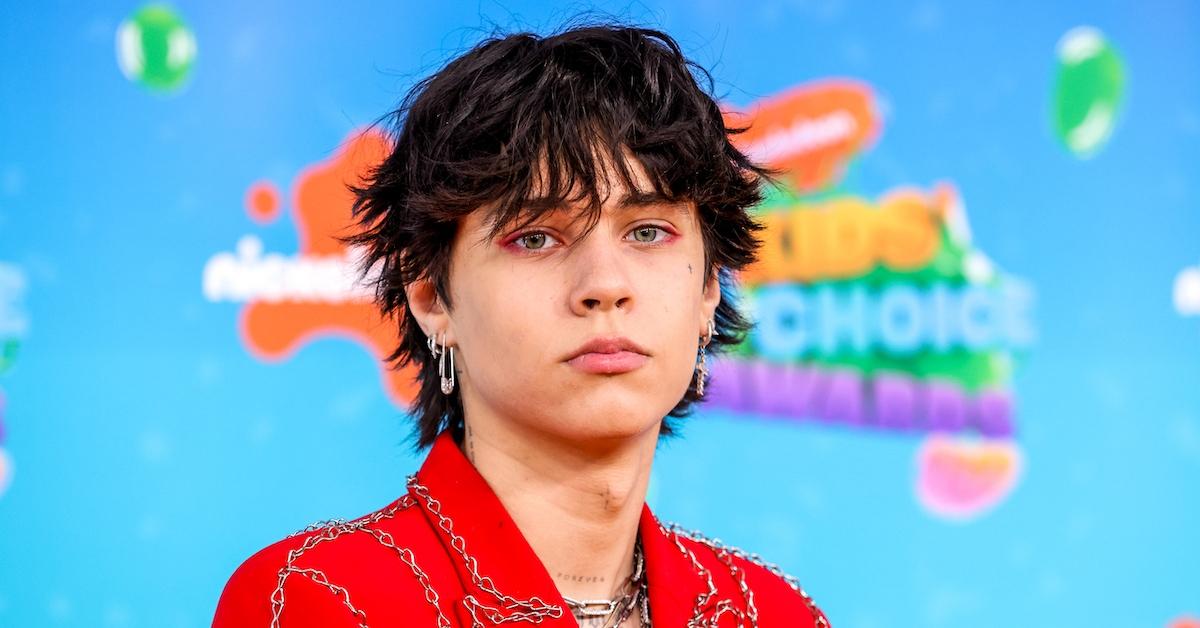 The Gist:
Landon Barker is promoting the release of the single "Friends With Your Ex."
The singer has been in a longtime relationship with one of the most notable influencers.
He may reignite beef with Chase Hudson.
Article continues below advertisement
It's a known fact that being the offspring of a celebrity automatically brings you media attention. However, when you're the offspring of one of the most popular drummers and a singer in your own right, that media attention skyrockets. Case in point: Landon Barker.
Landon, who is the son of Blink 182 drummer Travis Barker, is no stranger to the headlines. The 19-year-old is currently following in his father's footsteps as a musician and is admired by the masses. Of course, that comes with a fascination about his love life. And it appears that he has been wooing his main squeeze since 2022. So, who is Landon Barker dating? Here's the full scoop.
Article continues below advertisement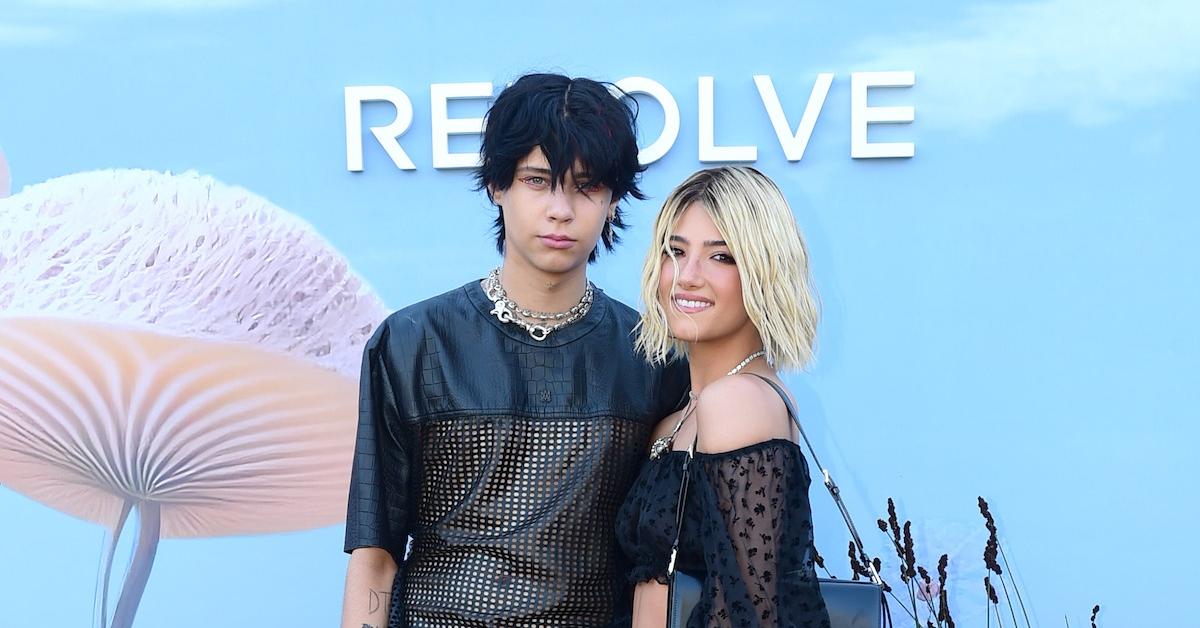 Landon Barker is dating social media influencer Charli D'Amelio.
Young and in love! In case you're late to the party, Landon has been off the market for a while. The musician has been dating influencer Charli D'Amelio since 2022.
Sources told Us Weekly that the pair first started hanging out in June 2022, but were determined to "get to know each other and have fun" while keeping things "low-key."
Article continues below advertisement
Fast-forward to late June 2022, sources exclusively confirmed to People that the pair were indeed dating.
"They're seeing each other, and it's early stages," a source told the publication.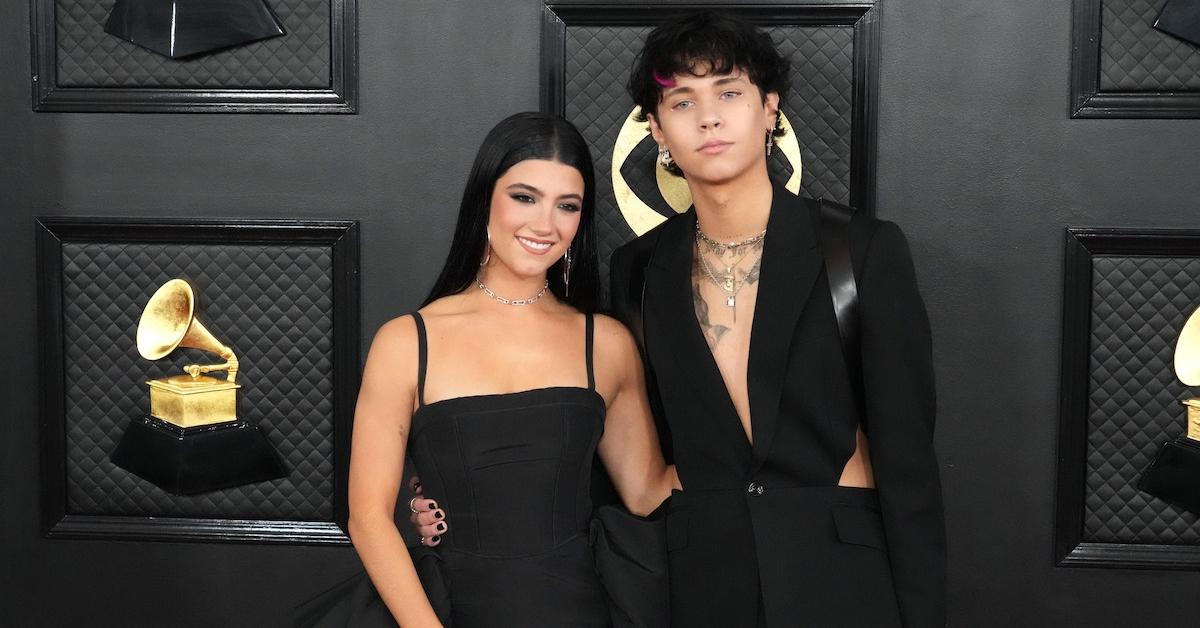 Article continues below advertisement
Since then, the pair have been spotted hanging out with one another — from Michael Rubin's 2022 July 4th All-White soiree to posts on social media.
In mid-July 2022, Landon made their pair's relationship TikTok official with a post of the pair singing along to a remix of The Neighbourhood's "Sweater Weather." A few days later, Charli followed suit by posting a snap of the lovebirds kissing in an Instagram story, per People.
The pair have been consistent with posting one another on social media, supporting each other's career endeavors, attending industry events together, and more. As you can see, the two are smitten with one another.
Article continues below advertisement
Not to mention, in a June 2023 Instagram story, Landon shared a snap of his tattoo of Charli's eye. As the saying goes, you know it's real when someone tattoos their loved one.
Article continues below advertisement
Landon Barker seemingly sings about Charli D'Amelio and her ex Chase Hudson in the forthcoming song "Friends With Your Ex."
Landon has no shame in his game. On Wednesday, Aug. 13, 2023, Landon took to TikTok to post a snippet of himself lip-syncing his forthcoming song, "Friends With Your Ex," that's set to be released on Sept. 22, 2023.
"I close my eyes and I see you, it's only you, I make mistakes but so do you, it's what we do," Landon sings. "I was friends with your ex, you were with him when we met."
Another video posted on the short-form video app gets deeper into the lyrics and supports social media's belief that "FWYE" is about the love triangle between Landon, Charli, and her ex, singer Chase Hudson.
"I was friends with your ex, you were with him when we met, guess he hasn't found out yet, but I know he's gonna kill me when he sees me with you," Landon sings.
Article continues below advertisement
Keep in mind, Chase and Charli dated from December 2019 to April 2020. So, it's easy to see why fans believe Landon is talking about the drama.
Flashback to July 2022, fans believe that Chase threw some shade at Charli and Landon in the song, "Ten Things I Hate About You."
"Stab me in the back like nothing, Never even saw this coming," Chase sings. "I watched you making it public, lights camera, f— it, You're a showstopper, a bad liar, homie hopper, drama starter."
In fact, People reported that Landon seemingly clapped back at Chase with an Instagram story that included a text overlay that read, "If you can't treat her right, I'll treat her right for you." Ouch!
In other words, the proof is in the pudding.