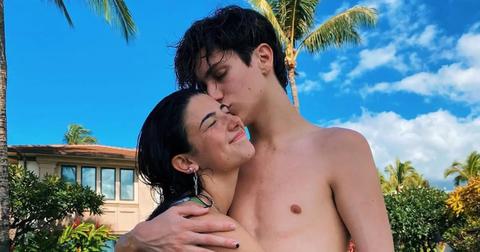 Back Together?! Exes LILHUDDY and Charli D'Amelio Reunite in TikTok Video
By Gabrielle Bernardini

Feb. 9 2021, Updated 12:24 p.m. ET
TikTok superstars LILHUDDY (real name Chase Hudson) and Charli D'Amelio recently sparked dating rumors (again) after the couple reunited in a new video for the first time following their split in April.
Charli, 16, who was previously a member of the social media collective known as the Hype House, posted a message about the breakup a few months ago. 
Article continues below advertisement
"Since you guys have watched mine and Chase's relationship from the start, I decided I needed to tell you all that we are no longer together," she posted. "It hurts me to say this, but we've decided that this is what's best for both of us. We are still close friends and I would not change that for anything! I truly have so much love for Chase and wish him nothing but the best for him. It makes me happy to see all of the great things he has going for him." 
Following her split from the teen heartthrob, Charli and her sister Dixie also decided to part ways with the Hype House. So, does her recent reconciliation with Chase mean the social stars are back together?
Article continues below advertisement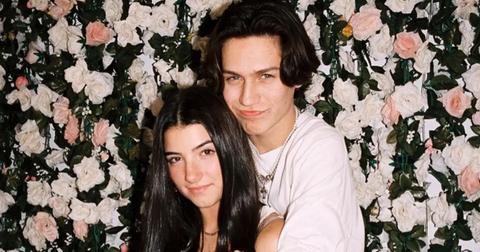 Are LilHuddy and Charli D'Amelio back together?
On June 9, Charli shared a TikTok video, which surprisingly featured her ex. "The boy," she captioned the short clip. Similarly, LilHuddy posted a video of the former couple, writing, "long time no see bruvv."
Article continues below advertisement
Following their TikTok videos, fans were quick to share their reactions to the reconciliation on social media. "I've been following them for weeks, i can line up the clues. you really think they would've posted those tiktoks and let their friends comment ship things if they weren't back together?" one person tweeted.
Article continues below advertisement
Another fan posted, "@charlidamelio @xlilhuddy i just saw your new tik toks together and screamed in the middle of working." Seriously, we screamed too! 
This fan pointed out on Twitter: "There's pics of Charli reaching for Chase's hand and her squeezing his face. She comforted him while he was getting a tattoo. She captioned their TikTok together 'the boy' and chase lip synced 'were back together' in Thomas's Tiktok. (I can read lips) holy s--t."
At this time, the teens have not commented on the status of their relationship. But, it seems like they're at least on good terms! 
Article continues below advertisement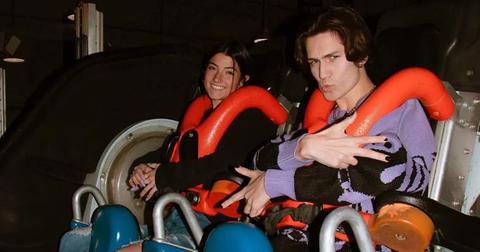 Why did Charli and LilHuddy breakup?
Though the teens mainly kept their relationship private, rumors started to surface that Chase had been cheating on his then-girlfriend. Fellow TikTokers Josh Richards and Bryce Hall created a diss track claiming that the 18-year-old slid into Josh's girlfriend Nessa Barrett's DMs. Yikes.
The single contained lyrics, such as: "You know you had one shot, Charli's the tik to your tok," and "Aye little b---h, look at where you're at now, little soft d--k, ain't no match for my crown."
The song also addressed the cheating rumors, with the guys singing, "You still be f--king with girls and telling people Charli's your world."
Well, we're happy to see the (former?) exes together again!