Although 2020 has been somewhat of a drag for most of us, TikTok star Dixie D'Amelio has had an undeniably fantastic year. She landed a main role in the YouTube web series Attaway General, she basically garnered 25 million TikTok followers overnight, and she released an original pop song, titled "Be Happy," which has gained tremendous popularity.
Article continues below advertisement
In addition to her long list of impressive career achievements, the 18-year-old social media star has also had an extremely successful year romantically. Stay tuned for everything we know about Dixie D'Amelio's boyfriend in 2020.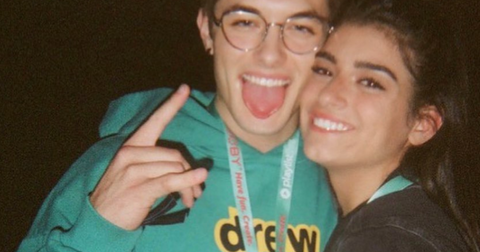 Article continues below advertisement
Who is Dixie dating right now? After months of flirting, they finally made things official in July 2020.
Dating one of your co-workers is generally a major faux-pas, but Dixie and her boo seem to make it work. The social media star is currently dating her Attaway General co-star, Griffin Johnson, according to J-14. For the first half of 2020, there were consistent rumors the two were dating because they spent so much free time together, but they finally set the record straight in July 2020, when Griffin officially asked Dixie to be his "girlfriend."
Griffin is a long-standing member of the legendary TikTok Sway House, but he's also a college student. The 21-year-old is currently studying nursing at Indiana State University, where he's also a member of the Sigma Phi Epsilon fraternity. And although many have wondered about a Sway House member dating a (former) member of the Hype House, the two groups have confirmed they're actually all friends.
Article continues below advertisement
Dixie and Griffin have taken their relationship somewhat slowly, but they're seriously adorable nonetheless. Apparently, they talked for a full six months before making things "official." Griffin also visited Dixie when she got her wisdom teeth taken out, and they seem to take endless amounts of Snapchats together. They're beyond cute, and they really seem to like each other. We're certainly rooting for them!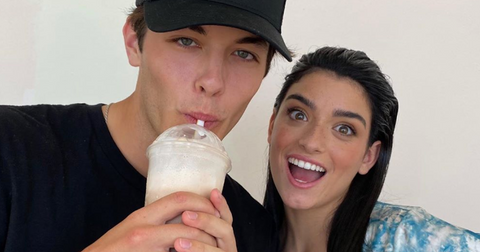 Article continues below advertisement
Before she started dating Griffin, Dixie was in a relationship with her high school boyfriend.
Prior to getting things started with Griffin, Dixie was still dating her high school boyfriend, Matt. Dixie and Matt had been best friends for quite a while, but they decided to take things to the next level in May 2018, according to Stars Offline. Matt was an avid soccer player in high school, and Dixie was on the track team, the lacrosse team, and the varsity hockey team.
Matt and Dixie ended up going to prom together in June 2018, and from then on, Matt made frequent appearances on Dixie's social media pages, though their posts together have since been deleted. It's unclear why Matt and Dixie broke up, but it seems as though Matt may have been Dixie's first boyfriend, and they most likely grew apart after graduation. Either way, though, it seems like Dixie has definitely moved on in the best way possible.
Article continues below advertisement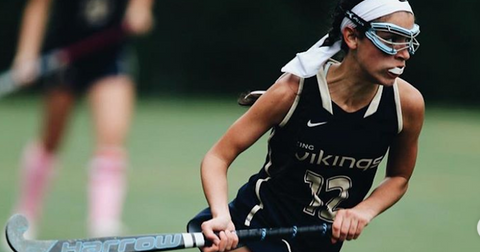 After several months of flirting and rumored dating, Dixie and Griffin seem incredibly happy together. We're wishing them the best as they revel in their first few weeks of being "official."