Who Is Dixie D'Amelio Dating Now? Rumors Are Circulating That She Is Dating This Hockey Player
Dixie D'Amelio is currently believed to be dating someone. Here's everything we know about the TikTok star's lucky guy right now and her exes.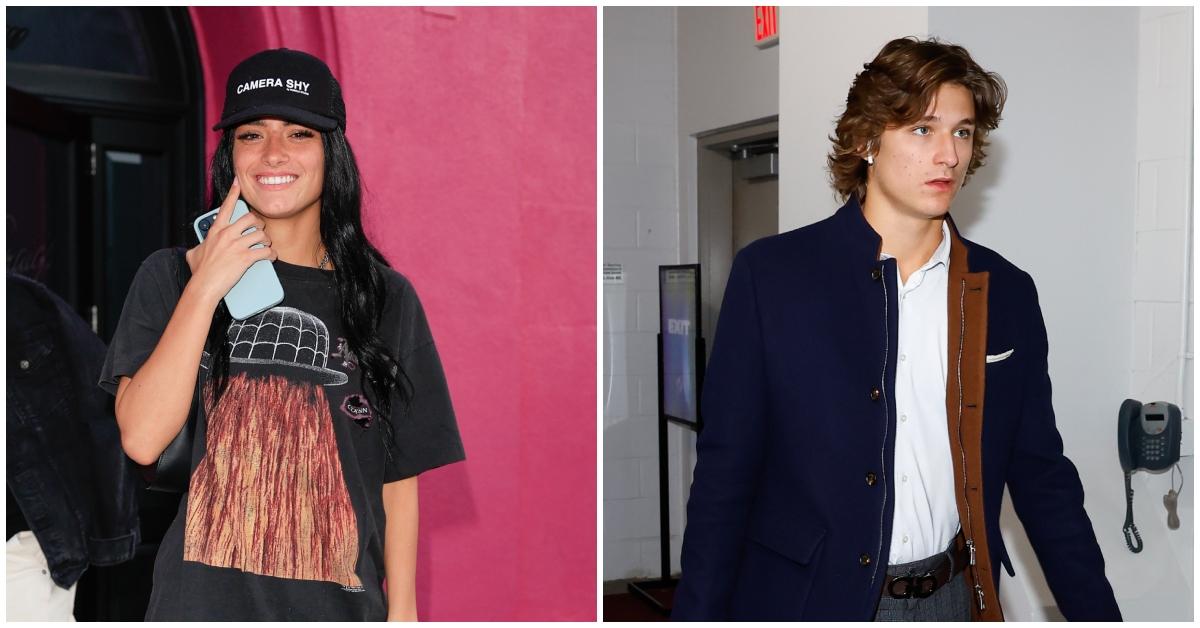 It's no secret that TikTok star Dixie D'Amelio is one of the most talked about creators on the platform.
From her singing voice to her dancing skills, the Connecticut-born influencer sure is a catch. That said, what is the latest on her love life? Stay tuned for everything we know about Dixie D'Amelio's boyfriend as well as a look at her past relationships.
Article continues below advertisement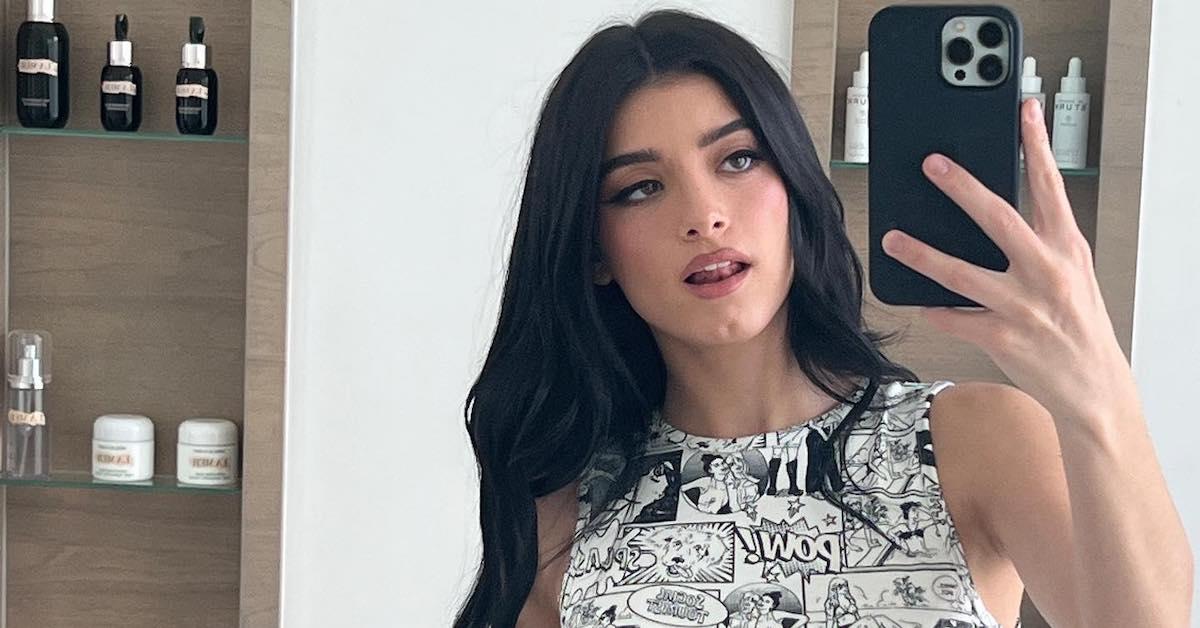 Dixie D'Amelio is rumored to be dating hockey pro Trevor Zegras.
In July 2023, the celebrity gossip account deuxmoi received an anonymous tip that Dixie was seen with hockey player Trevor Zegras.
The speculation further soared when TikTok user @adriennec20 shared in a video that she spotted Dixie and Trevor together on July 4, 2023. The pair were seen at the Maritime Aquarium in Dixie's hometown of Norwalk, Conn.
Article continues below advertisement
Dixie and Trevor have yet to publicly confirm or deny their alleged romantic relationship. However, fans have been quick to share their thoughts on the alleged couple.
Article continues below advertisement
Article continues below advertisement
Dixie D'Amelio previously dated Noah Beck, and their breakup was shown on 'The D'Amelio Show.'
Back in August 2020, rumors ran wild when Dixie was caught having dinner with fellow influencer Noah Beck. At the time, the two denied anything romantic between them, but the rumor mill went haywire when Noah played Dixie's love interest in her music video for "Be Happy," which came out in 2022. A month later, Noah confirmed to AwesomenessTV that he and Dixie were officially a thing.
Just a few months into their relationship, Noah seemed absolutely smitten with Dixie. He told ET : "I could definitely see myself marrying Dixie. And like, that's the goal, right? ... I think she's my forever person."
But sadly, their love was short-lived. In Season 2 of The D'Amelio Show, viewers learned that Dixie and Noah broke up sometime in 2022.
Article continues below advertisement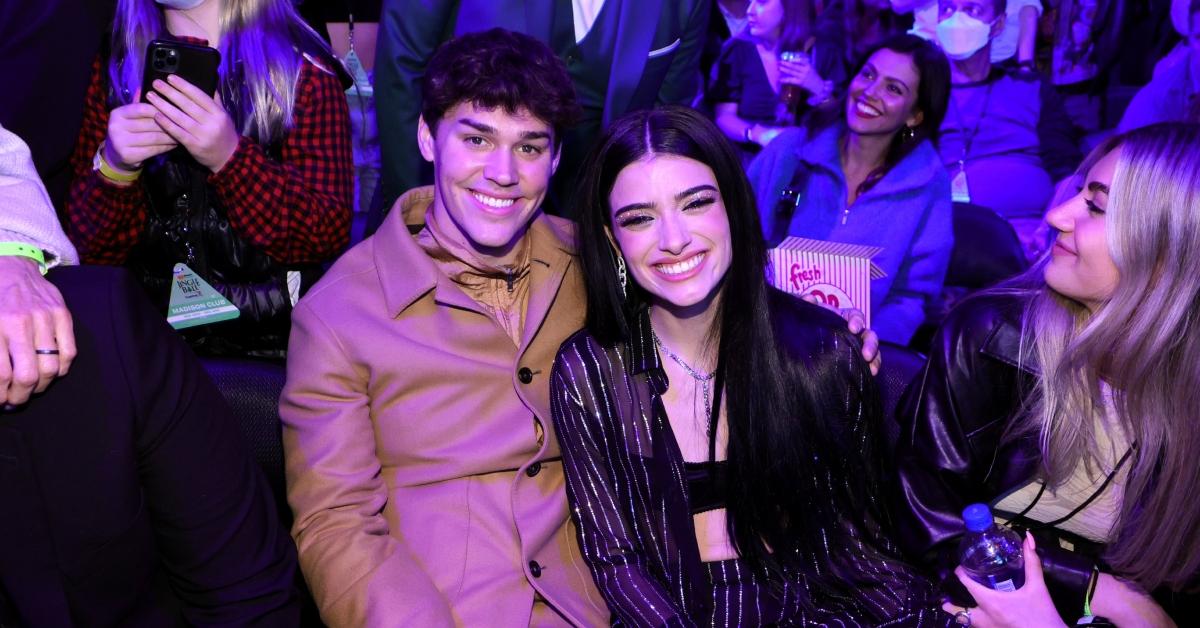 Dixie D'Amelio also dated Griffin Johnson.
Dixie also dated her Attaway General co-star, Griffin Johnson, according to J-14. For the first half of 2020, there were consistent rumors the two were dating because they spent so much free time together, but they finally set the record straight in July 2020, when Griffin officially asked Dixie to be his "girlfriend."
Article continues below advertisement
Griffin was a long-standing member of the legendary TikTok Sway House, just like Noah was, before Sway House disbanded. The 21-year-old is currently studying nursing at Indiana State University, where he's also a member of the Sigma Phi Epsilon fraternity.
Their breakup was rather messy and filled with cheating accusations.
Article continues below advertisement
Who was Dixie D'Amelio's boyfriend in high school?
Prior to getting things started with Griffin, Dixie was still dating her high school boyfriend, Matt. Dixie and Matt had been best friends for quite a while, but they decided to take things to the next level in May 2018, according to Stars Offline. Matt was an avid soccer player in high school, and Dixie was on the track team, the lacrosse team, and the varsity hockey team.
Matt and Dixie ended up going to prom together in June 2018, and from then on, Matt made frequent appearances on Dixie's social media pages, though their posts together have since been deleted. It's unclear why Matt and Dixie broke up, but it seems as though Matt may have been Dixie's first boyfriend, and they most likely grew apart after graduation.