Sad News: The Sway House Members Have Parted Ways
There have been rumors circulating that the TikTok content house, Sway House, has broken up. Find out if the group actually split up, here.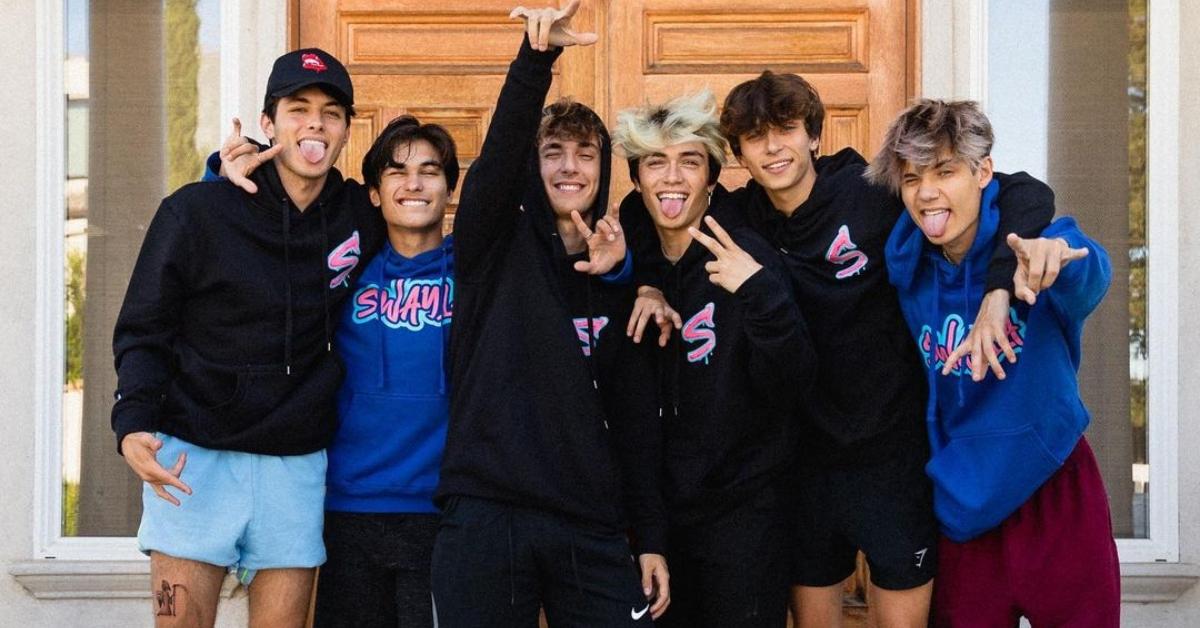 It was only early 2020 when the Sway House came to life and became one of the most popular TikTok content house next to the Hype House — who also became their "rivals" as soon as they gained fame. Many of the members — like Bryce Hall, Blake Gray, and Jaden Hossler — in the group had already been very familiar in the social media space thanks to YouTube and Musical.ly. But once they decided to collaborate under the same roof, they ruled the internet.
Article continues below advertisement
The Sway boys became icons on the app, but also quickly became stars of their own. After some months of creating content for TikTok, a lot of them ventured out to pursue other dreams like start podcasts, build music careers, and even launch authentic and exclusive products. Because of these recent accomplishments, it seems like "Sway" may not really be a thing anymore. And fans have speculated that they've broken up.
If you really want to find out what's been going on with the content house and if they're still together, we've got some interesting details that you're going to want to know.
Article continues below advertisement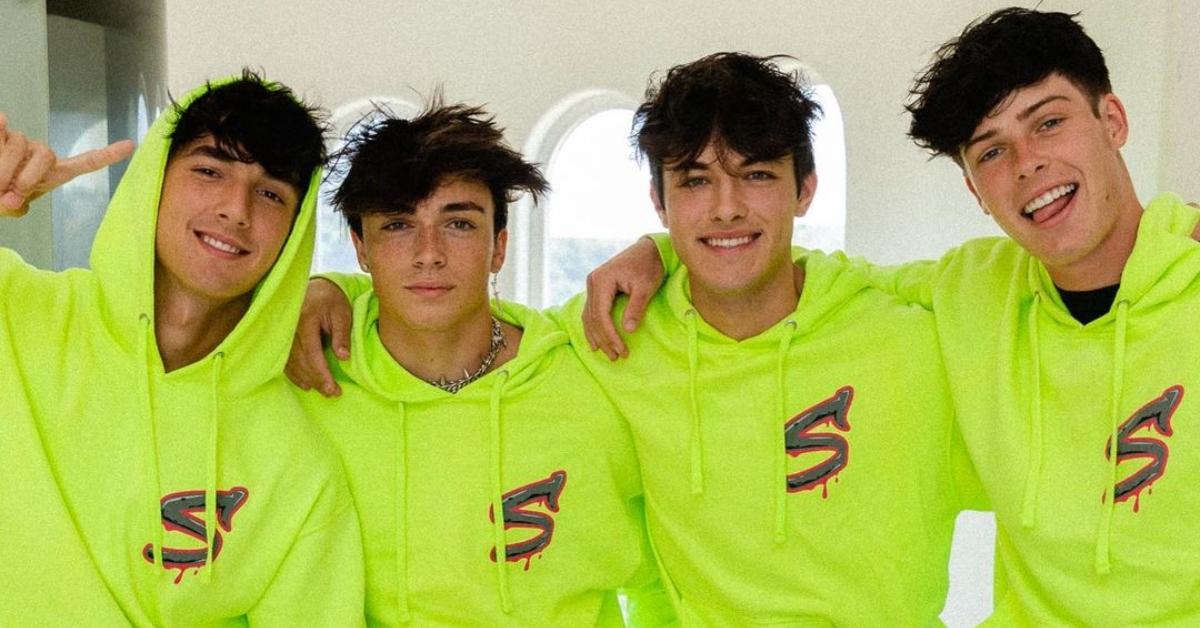 Is the Sway House over?
Unfortunately, folks, it seems like what you've probably been assuming for a bit now is actually true. We've been seeing a clear disconnect from a lot of the members, and it's because they don't really work together as a collective anymore. Quinton Griggs, a 17-year-old TikToker who rose to stardom for being a part of Sway, hopped on TikTok Live where he admitted that the group wasn't together anymore.
Article continues below advertisement
"Sway just isn't, like, a thing anymore. Like, we're all boys. We all love each other. We're all brothers, but, like, there's no real Sway," Quinton says in the video. Do you hear that? That's millions of teenagers' hearts breaking.
Article continues below advertisement
Griffin Johnson spoke to a People reporter and (sadly) said something similar to Quinton's Sway announcement: "...there's no actual Sway House anymore. We had our fun in LA when we first came here. We had a crazy amount of fame that just, like, hit us really fast. And, you know, we had the typical LA time where we just went wild and we just decided we were over it. So, that's when we kind of split up."
Article continues below advertisement
Josh Richards doesn't think the Sway House is "dead."
In a December episode of Josh's podcast with Barstool Sports founder Dave Portnoy, BFFS, Dave asked the social media influencer if he thought the Sway House was "dead." Josh answered him saying: "No. I mean, the boys like — we all still hang out. We're all making videos. I would say that the only thing that's different now is, like, there's no Sway... one house," he continued, "It's, like, there's two houses. People don't really use the Sway account."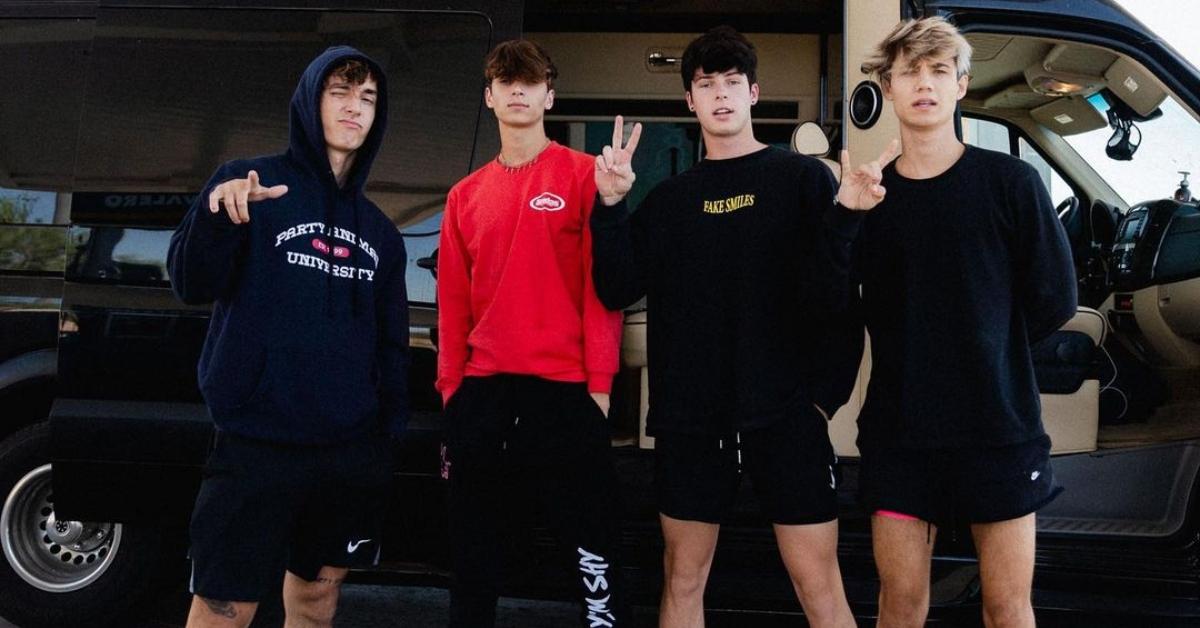 Article continues below advertisement
Bryce Hall thinks the "vibes" have changed at Sway.
Bryce posted a video on his YouTube channel in late January where he, his girlfriend Addison Rae, Noah Beck, and Blake played "Spill or Fill Your Guts." They were each asked difficult questions and they had a choice to answer it or eat something gross chosen by the person asking the question. Noah asked Bryce: "Do you think a 43-year-old man by the name of Dave Portnoy separated Sway?" A loaded and very chilling inquiry!
Instead of avoiding it and eating old fish (yuck), Bryce proceeded to answer Noah where he said: "I would say he definitely changed the vibes for sure."
He didn't exactly say that Sway was over, but only that the "vibes" were different. So, maybe, there's hope for the group to be reunited again... like the old days? Here's to wishing!