What to Know About Sway House Member Quinton Griggs!
Who is Quinton Griggs? The rising TikTok star is a member of the popular group known as Sway House. Here's what to know about the teen heartthrob.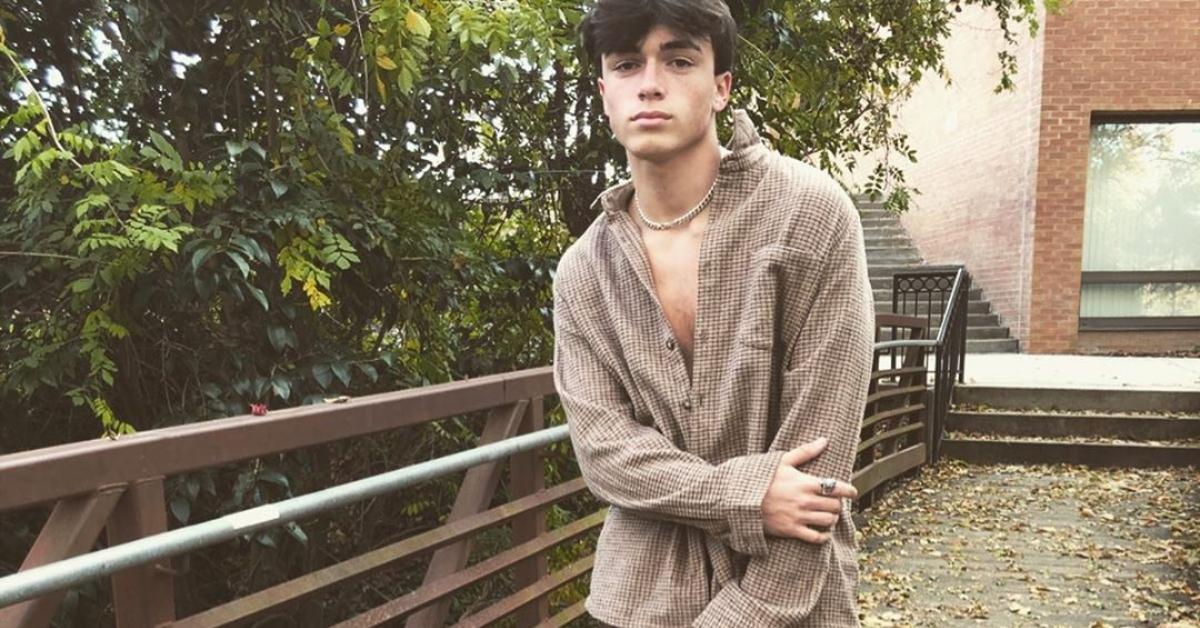 The popular Gen Z app TikTok has launched the careers of multiple social media stars. Many of today's TikTok celebs have formed their own groups or "houses" to collaborate on content.
One super popular social media group that resides in Los Angeles is known as the Sway House, and its members include: Bryce Hall, Jaden Hossler, Josh Richards, Quinton Griggs, Anthony Reeves, Kio Cyr, and Griffin Johnson.
Article continues below advertisement
While many users have heard of Bryce and Josh from their Lilhuddy (real name Chase Hudson) diss track "Still Softish," which calls out the Hype House star for allegedly cheating on then-girlfriend Charli D'Amelio, 17-year-old rising social media star Quinton is certainly one to watch.
Who is Quinton Griggs? Meet the popular Sway House member!
The internet personality is most known for his viral lip-sync videos on TikTok, and since joining the app in 2019, the teen has already amassed a large following.
So, is he single? Quinton has been linked to fellow influencer Cynthia Parker after he confirmed that the two kissed. However, it seems their romance may have been short-lived after Quinton was reportedly caught talking to other girls.
Article continues below advertisement
The North Carolina native is currently repped by TikTok talent-management company TalentX Entertainment. And, it's safe to assume that by associating himself with the Sway House brand, he's making loads of cash.
"[Kio] moved into our second house. He went from making $2,000 per month to close to six-figures, thanks to the power of SWAY," Michael Gruen, Vice President of TalentX, told Billboard (via Grit Daily).
Article continues below advertisement
While it has not been confirmed how much each member of Sway House makes individually, we guess it's probably a lot!
Plus, the guys also get to live in the L.A. mansion rent-free. Apparently, the members just need to hit a certain quota to live in the luxurious household (via Business Insider).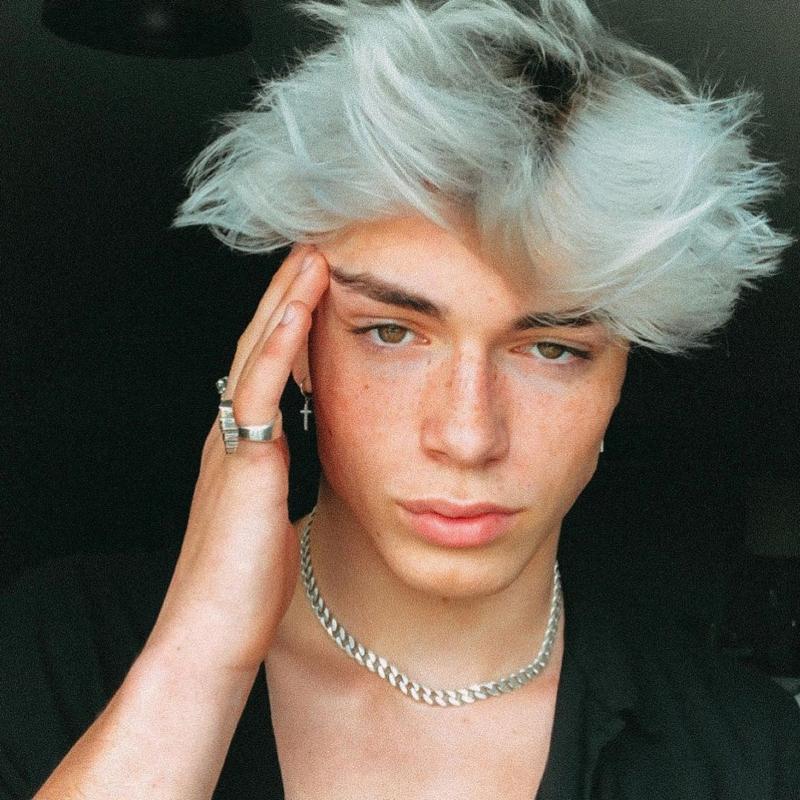 Article continues below advertisement
Check out Quinton Griggs on social media!
If you check out Quinton on Instagram, you'll see that the social media teen loves tattoos, dying his hair, and snapping selfies. Seriously, he's a total teen heartthrob.
In his most recent post, he should off his new ink, which is an arm tat with the Bible verse, "I can do all things through Christ who strengthens me."
In March, Quinton showed off a new look — frosted tips! While his initial hair transformation was seemingly orange, he dyed it a few weeks later to a white-blond color. "Danny Phantom," he captioned an Instagram selfie of his new look, which is a reference to the animated Nickelodeon series that was popular in the mid-2000s.
Article continues below advertisement
TikTok star Quinton Griggs has a lot of admirers on social media.
The baby-faced teen is certainly racking up a large fanbase and people are not shy about showcasing their love on social media. "Can i just say that quinton griggs is the cutest human ever. thank you for listening," posted one person.
Another wrote, "I really wish i like tweeted abt my crush and then they saw my tweet and like they would dm me and then i'd be like oh this is cool and then we would end up dating and then it would be so cool but that literally doesn't even happen so yeah. #QuintonGriggs."