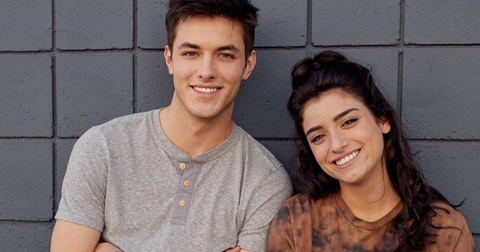 People Think Griffin Johnson and Dixie D'Amelio Broke Up — Here Are the Clues
By Gina Vaynshteyn

Updated
Another day, another TikTok influencer couple breaking up. At least, that's what people think. Today, avid TikTokers noticed Dixie D'Amelio unfollowed her boyfriend of almost five months, Griffin Johnson, on Instagram and TikTok. Dixie has also been liking tweets that are showing her support (even though a lot of them are pretty cryptic, like one that says "Friends that educate you on things you don't know about"). Does it all really mean Griffin and Dixie are done-done?
Article continues below advertisement
Friends that educate you on things you don't know about >>>>>>

— Mazi ♕ (@AjeboMarlian) July 29, 2020
So, did Griffin and Dixie break up, or what?
Neither Griffin nor Dixie have confirmed or denied their current relationship status. All we know is that Dixie unfollowed Griffin on social media, Griffin changed his Twitter header so that it's no longer one of him and Dixie, and a TikTok user posted a video exposing Griffin (he sent her flirty messages while he was dating Dixie, and this was *after* all the cheating allegations, which we'll get to in a second). See the evidence below.
Article continues below advertisement
Article continues below advertisement
If Griffin and Dixie did break up, it wouldn't be super surprising. After all, Griffin was accused of cheating on Dixie back in early July when the whole Chase Hudson drama went down. After it was exposed that Chase cheated on Charlie (Dixie's sister), Chase posted a statement on Twitter (which has since been deleted), which consisted of him accusing pretty much all the other well-known TikTokers of cheating on each other. This included Griffin's alleged infidelity. Chase claimed that Griffin cheated on Dixie with Taylor Holder's ex Kaylyn, and Bryce Hall's ex, Elle.
Article continues below advertisement

"I'm not going to let these hypocrites ruin my life without their lives being on the internet too," Chase wrote. Charli fired back by responding with, "'Stop deflecting [your] actions onto others because you can't take responsibility, Chase. Want me to talk about how you treated me throughout our relationship or do you just want to continue to play the victim?" Yup. Lots of drama! While things in Chase's world have seemingly cooled down (the influencer most recently posted some high-fashion pics from his photo shoot on Twitter), it's not so clear what's happening with Griffin and Dixie.
Article continues below advertisement
The last time Dixie posted a photo of herself and Griffin was July 21 — so not too long ago.
Article continues below advertisement
Griffin posted a photo of them both on July 13. He captioned it by writing, "i may have assumed we were dating without asking you out, but i don't know many people that would battle an hour of traffic and McDonalds lines to give you a wack ass milkshake."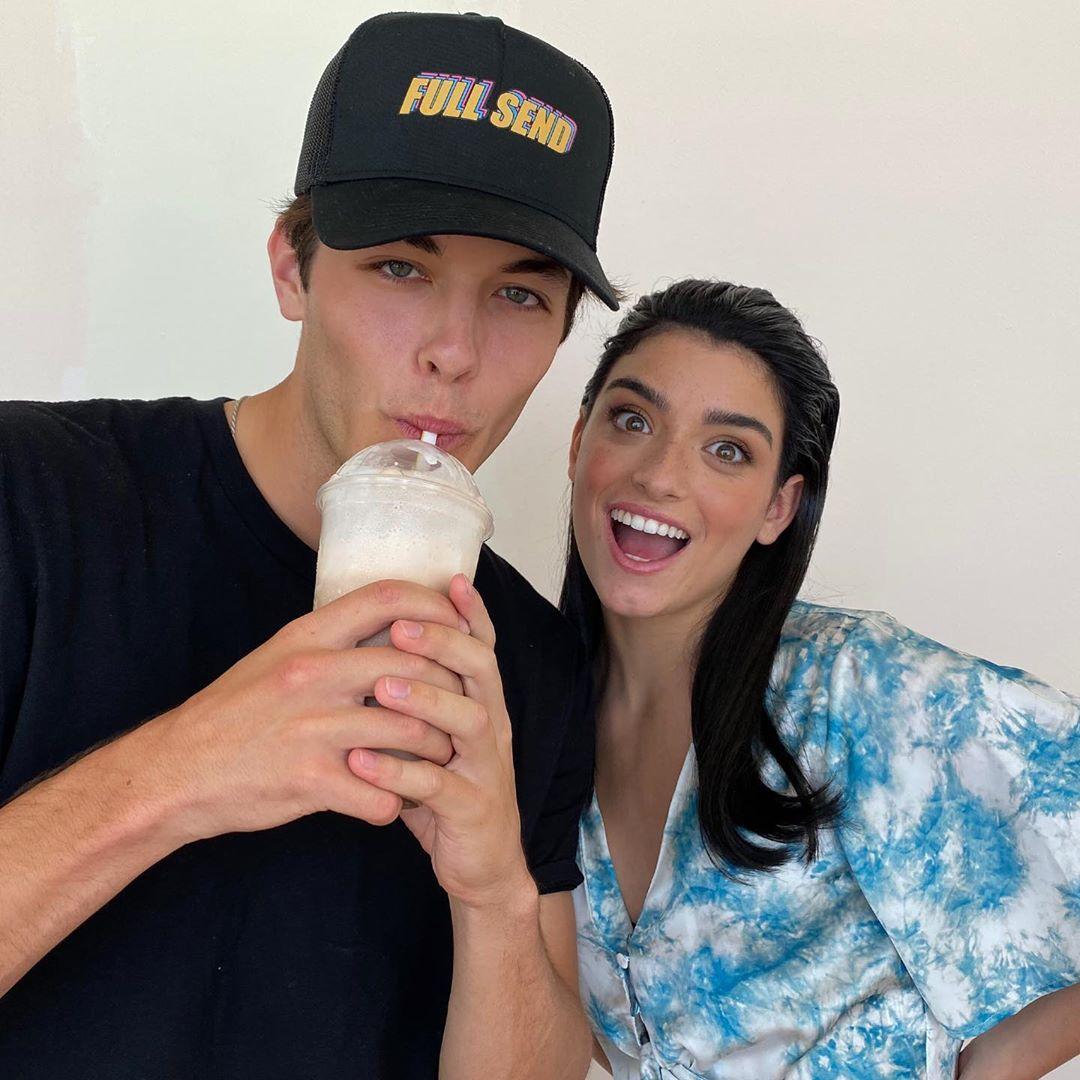 But, hey. Breakups do happen. And when you're as busy as Dixie is (Charli and Dixie just announced a collab with Morphe), maybe you just don't have time for a relationship! Most likely, we're learn the truth in one form or another on TikTok or Twitter.