Woman Discovers Mold in Breast Implant After Suffering Unknown Illness for 10 Years in Viral TikTok
A TikToker said they fell ill after getting breast implants and didn't discover until years later they were filled with mold.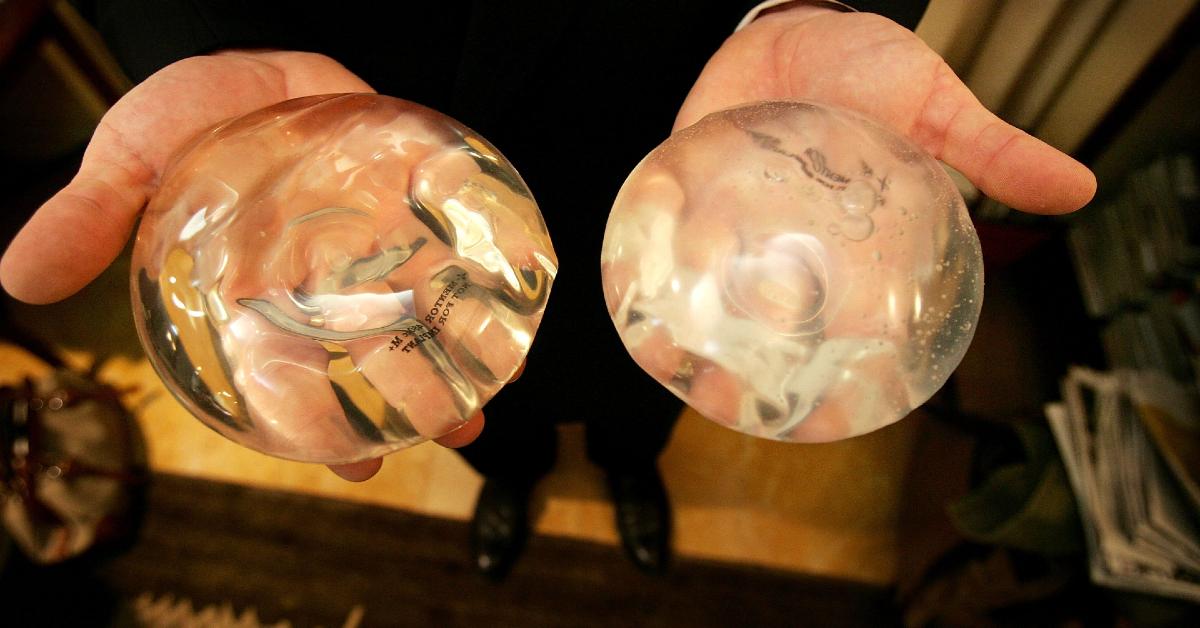 Melissa Lima, who made headlines in the early 2000s after she married baseball player Jose Lima, has published a now-viral TikTok where she says that her decision to get breast implants nearly killed her.
FDA.gov states that BII symptoms "include, but are not limited to, fatigue, problems with memory or concentration ("brain fog"), joint and muscle pain, hair loss, weight changes, and anxiety/depression."
Article continues below advertisement
The government agency went on to state that the type/size of implants doesn't seem to have a bearing on BII, and that individuals who undergo augmentation procedures are equally at risk. The National Library of Medicine also reported on a "link between textured silicone breast implants and a rare form of anaplastic large cell lymphoma (ALCL) has been reported. Its incidence ranges from one in 3,800 and one in 30,000 cases per 100,000 women with breast prostheses per year."
Melissa hoped to spread awareness of BII in a post she captioned with: "This is your sign." She writes in a series of text overlays of her video, "In 2002, I got breast implants. Because being in front of the camera made me insecure about my body."
Article continues below advertisement
She continued, "In 2010 I started becoming sick with severe joint pain, depression and unexplained inflammation." The video then cuts to footage of Melissa showing off her face on camera, looking swollen with small acne breakouts. "After 100's of doctors and still no answer I just gave up."
Article continues below advertisement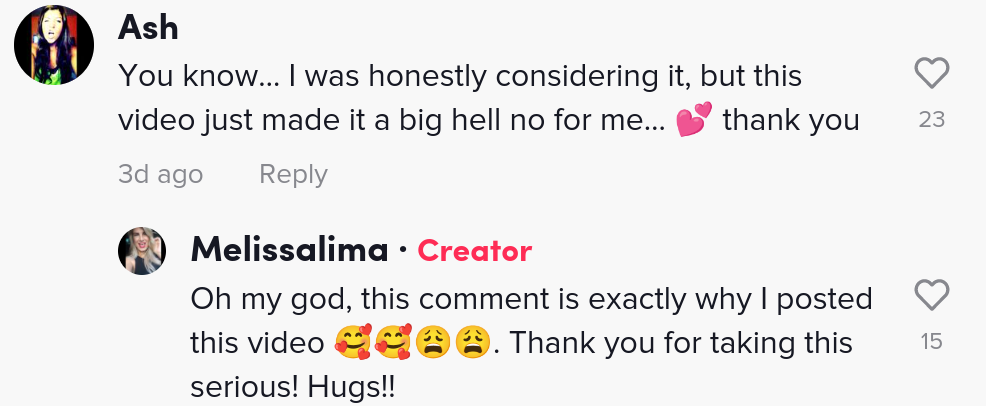 "As a single mom, I couldn't get out of bed to cook for my boys and would often wonder if they would be better off w/o me," she wrote, showing a picture of her swollen feet along with what appears to be a severe rash on her backside.
According to the timeline presented in her video, Melissa lived with these symptoms for nearly 10 years.
Article continues below advertisement

However, a pivotal conversation with her friend informed Melissa about Breast Implant Illness. Her pal told her to research it and it turns out that a lot of the symptoms that she was reading about BII lined up to what she had been experiencing for years.
Article continues below advertisement

"So in October 2020 I made a decision that literally saved my life." Melissa's video cuts to a photo of her ready to undergo surgery and then to video footage of the right implant that was in her chest — it was filled with mold.
Article continues below advertisement

"My face and eyes literally changed within hours," Melissa wrote, sharing pictures of her post-surgery where she looked markedly different. "I finally felt like me again!"
Article continues below advertisement

She then began sharing more photos of her life post-surgery and she appears more vibrant, happier, and there were no signs of a skin condition or swelling on her face/body. "Now I'm living my best life."
Article continues below advertisement

TikTokers who saw the post expressed their sympathy with Melissa, telling her that they were once considering getting breast augmentation surgery themselves, but then changed their minds after seeing her video.
Article continues below advertisement

At the end of her clip, Melissa said that the best part of her recovery is that she gets to be a mom to her sons again.