TikToker Pays $300 for Cake That Arrived Looking Nothing Like What She Ordered
A woman paid $300 dollars for an ugly cake that didn't look anything like what she originally asked for. She asked TikTok for help.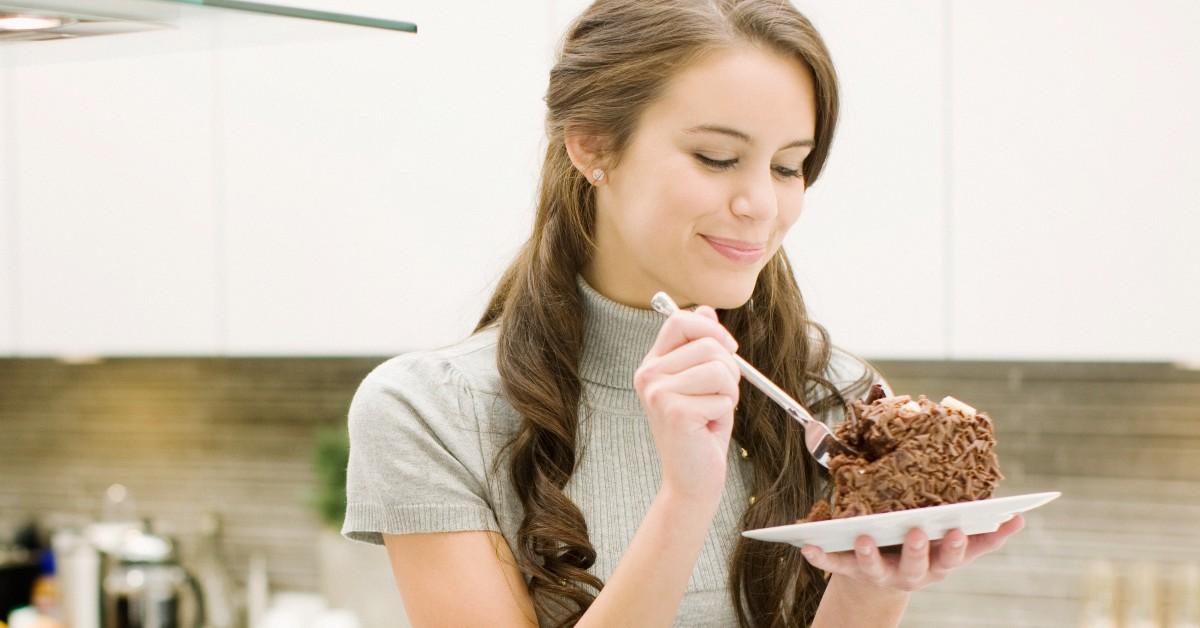 It's to be expected that specialty cakes can range anywhere from $100 or more, depending on the baker's expertise, the quality of the ingredients, and what the client wants for the cake decorations.
However, nobody wants to spend $300 on a specialty cake, only to receive a hot mess express of a cake that looks like something they could've just done themselves.
Article continues below advertisement
Unfortunately that was the sad reality for one TikTok creator, who posted her own anxiety-inducing version of the popular "what i wanted, what I got" trend by showing an image of the cake she wanted (and paid $300 for) versus the ugly cake she actually received.
She captioned her post: "TikTok, work your magic, because I need advice right now."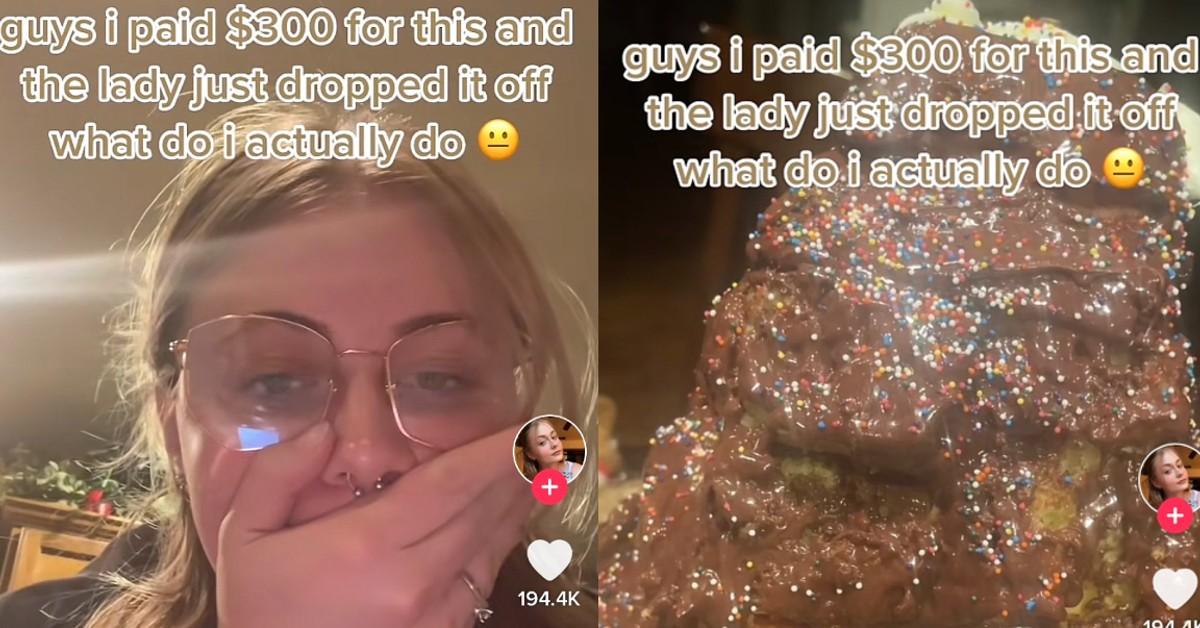 Article continues below advertisement
A woman on TikTok says she paid $300 for this ugly cake.
Based on TikTok creator @'s cake inspo pic (which she shows in her video), it's understandable that she would expect to pay $300 for the cake that she wanted.
Keyword — wanted. However, the cake that the baker dropped off looked like it had been left in the car during a hot summer's day.
It was very obvious from the TikTok video that the cake Libby got was not worth $300. However, it's not clear if she got a refund or any sort of compensation from the clear emotional and financial damage that the ugly cake incurred.
Article continues below advertisement
Many TikTok users even joked that the $300 ugly cake was #cakegate part two. Cakegate is referring to a baker who posted about a bad customer on TikTok — only for TikTok to find out that the baker had, in fact, also made an ugly cake and charged a lot for it!
(You can check out a video about the original Cakegate below, which has nothing to do with Libby.)
Article continues below advertisement
OK, back to Libby's story:
Libby kept her TikTok classy by not putting the baker's name on blast (a stark reflection to #cakegate, where the actual baker unintentionally outed her bad baking skills).
Article continues below advertisement
Hopefully Libby and the baker responsible for the $300 ugly cake can sort things out privately to avoid bad publicity for the baker's business. However, in this economy it's hard to justify $300 for an ugly cake, especially one that looks like a melting chocolate fountain with sprinkles on top.
Some TikTok users were even skeptical about Libby's ugly cake claims, saying that they found it hard to believe that any baker with any shred of credibility would deliver such an ugly cake to a customer.
"I'm sorry I literally do not believe you," one person commented.
"Girl call the police!" someone wrote, while another chimed in: "This has to be some form of hate crime."
"The gasp I gusped. This can't be real," someone else added, while another person said: "Take her to court!"
Who knew cakes could cause so much drama?