This Woman Refused to Cook for Her Boyfriend After He Ate Her Food
In a viral post, a woman asked if she was wrong for being angry and refusing to cook after her boyfriend ate her meal. Read on for more details.
When this woman in the wildly popular "Am I the A------" (AITA) subreddit fell in love with her boyfriend, she may have considered him the best boyfriend in the world. But as days turned to months and months to years, something began to change — and he seemed to lose respect for her and disregarded what she did for their family.
Article continues below advertisement
The original poster, who goes by the handle u/Less_Extreme_3933, revealed that she was angry and refused to cook for her boyfriend after he had the audacity to eat her meal. Um, why did he think this was acceptable to do?!
Read on for more details. Plus, stick around to hear what the internet has to say.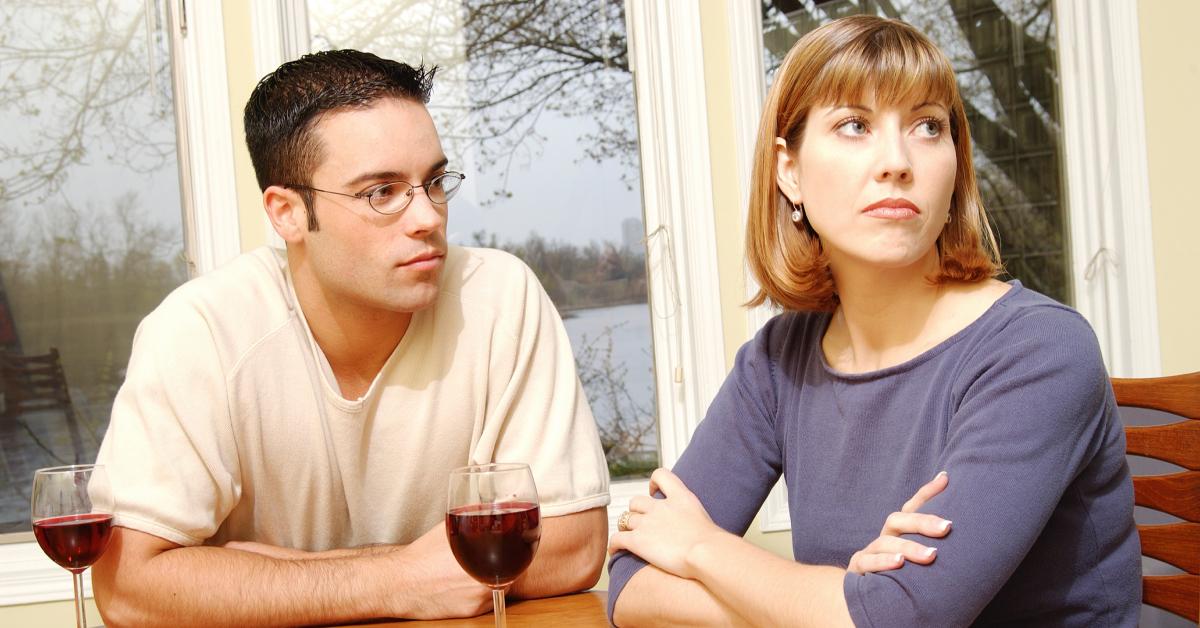 Article continues below advertisement
This woman refused to cook after her boyfriend ate her meal.
The OP disclosed that she's a stay-at-home mom who handles all the cooking, cleaning, and kid-related things. She makes sure dinner is on the table before her boyfriend comes home from work because he's "starving from working hard and providing for our family."
As a result, she's the last one to sit down and eat because she has to serve everyone and confirm they have what they need. One night, the OP cooked up Chinese food — she served everyone (as per usual), but before she could enjoy the meal, she took meds to settle her stomach and waited for them to kick in.
Article continues below advertisement
"I made my boyfriend's plate stacked with rice and plenty of egg rolls. When he got his plate, he immediately asked if there was enough for seconds," the OP wrote. "I explained to him that I hadn't eaten yet and that there may be some left over after I serve myself up a plate."
Article continues below advertisement
The two talked for a bit, and when the OP's boyfriend came back from putting his plate in the kitchen, he was chewing on something. The OP brushed it off, as her boyfriend usually eats scraps off their kids' plates. However, he kept going into the kitchen and munching on food.
When it came time for the OP to finally eat, she went into the kitchen and discovered that all the food she spent hours making was gone. As expected, she was upset and confronted her boyfriend.
The OP told her boyfriend she hadn't eaten and asked him not to touch the food until after she sat down to eat, but he didn't care at all. In fact, he told her to "eat the ones off the kids' plate."
Article continues below advertisement
"I cooked and served everyone, and this is how I'm treated," the OP sadly penned. "He then offered to make me more, and I declined as these are not store-bought ready-made egg rolls these are from scratch rolled up and then fried egg rolls. So no, he couldn't make me anymore."
In the end, the OP was too angry to eat and went to bed hungry. Her boyfriend never even apologized; as a result, she has "boycotted cooking and anything related to my SAHM duties." As you should, queen!
Article continues below advertisement
As expected, many Redditors rallied around the OP and deemed her boyfriend an a------.
"NTA, he knew exactly what he was doing, and he prioritized his greed over your need," reads the top comment. "Not OK under any circumstances, that was disgusting. He showed you who he values, it's not you."
Article continues below advertisement
Another person said, "You are NTA for being angry. He is treating you with zero respect, zero care, zero love. He heard what you said. He ignored it and ate ALL that was left, knowing you'd have nothing to eat. It's OK with him that you get none of the delicious food that YOU made, as long as he gets seconds."
Others gave the OP a few suggestions, telling her to set aside a plate of food for herself. Many also urged the OP to take her meds while preparing dinner, that way, she can actually eat with everyone.