"Monitor Your Bank Account" — Woman Claims Her Wells Fargo Savings Account Vanished Without a Trace
In a shocking viral video, a woman claimed that her savings account with Wells Fargo vanished without a trace. Check out the full story.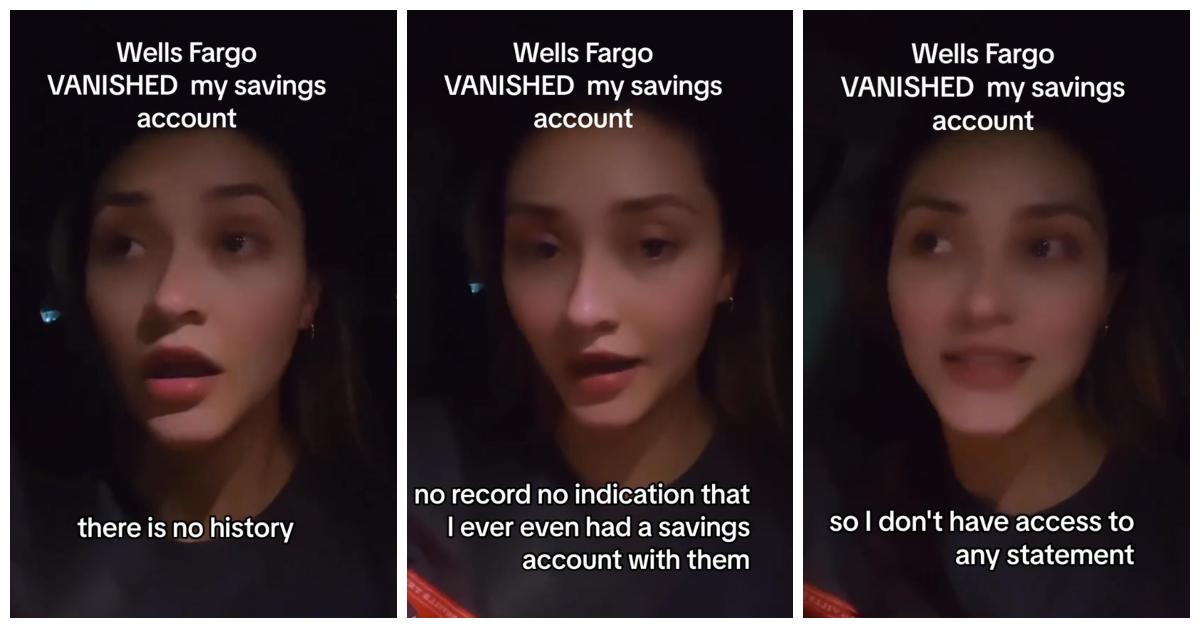 Although it's rare, many people's bank accounts disappear without a trace — and it's almost impossible to get the money back. Take it from TikTok creator Denisse Devine (@denissedevine), who claimed her savings account with Wells Fargo vanished one day.
Article continues below advertisement
Well, what happened? Why did Denisse's account disappear? Read on for the rest of the story. Plus, stick around to hear what the internet had to say about the TikToker's unfortunate situation and how Wells Fargo responded.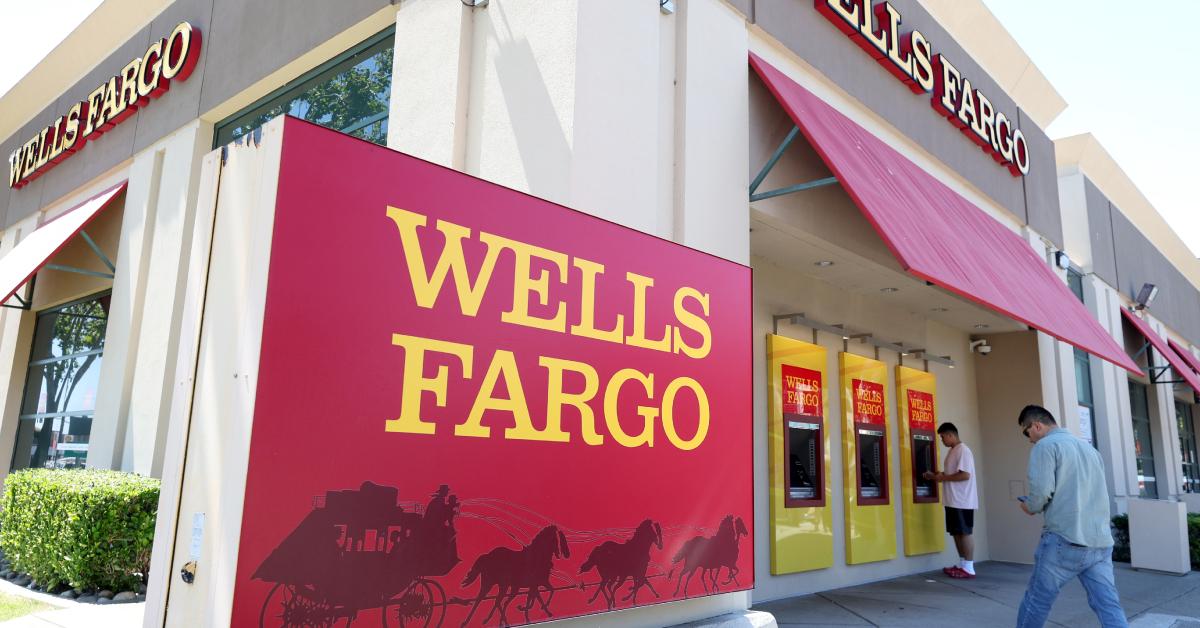 Article continues below advertisement
A woman claimed her Wells Fargo savings account vanished without a trace.
In a text overlay of the viral video, a visibly upset Denisse wrote, "Wells Fargo VANISHED my savings account." She then dove into her story, claiming, "According to Wells Fargo, there is no history, no record, no indication that I ever even had a savings account with them."
Denisse said Wells Fargo reached out and asked for a statement, but all of her statements were online. She pointed out that the only way she could access her statements was through her account, which mysteriously disappeared. In simpler terms, this means Denisse doesn't "have access to any statement."
Article continues below advertisement
"Let this be your reminder to monitor your bank account," Denisse warned her followers as the video concluded.
The viral video, which was posted on Oct. 6, 2023, has racked in more than 1.7 million views and received over 7,100 comments from fellow TikTokers offering Denisse advice.
Article continues below advertisement
"First step, go to the bank [that] you opened that account [with]," one person wrote in the comment section, adding that Wells Fargo "will have your contract with your signature on it."
A second TikToker said, "File a complaint with their regulator! Regulator will escalate the complaint with the bank."
"Maybe it was escheated?" a third user added. "Check the unclaimed property website for your state."
Another person suggested, "Download and archive your statements every month. Not just for banks but [for] every account you have. Don't trust corporations with your records."
Article continues below advertisement

"I still get paper statements of all my bills and bank accounts," someone else stated. "I don't do nothing on auto-pay."
One person pointed out that Denisse "should have paperwork" from when she opened the account, but sadly, it's not that simple. She replied, "My account was opened in 2009. Unfortunately, I did not keep the paperwork."
Ugh — you need to keep the paperwork! Otherwise, there really is no proof that the account existed.
Article continues below advertisement
"This happened to me with WF two years ago. No record, nothing! I was freaking out, and no one on the phone could help me!" one TikTok user recalled. "Eventually, after one month of calling every day, they assigned it to a Wells Fargo investigator. They said that if the account existed, they would find it, and eventually, they did."
The same TikToker continued, "I did get my money back in full. They never apologized. I had to fight for my money. It's insane that this could happen, and they had no explanation!"
Article continues below advertisement

As seen above, many offered helpful suggestions — but others took the time to criticize Wells Fargo.
One person wondered, "With all that has been going on with Wells Fargo, I don't get how people still bank with them or how they're even still in business."
"I hear such horror stories about Wells Fargo and Bank of America," another TikTok user shared.
A third user commented, "I had left [Wells Fargo] long ago for the same [reason], about 8 years ago to be exact, never went back [and] never will."
Distractify reached out to Wells Fargo for further information and was informed that "the claims made in this post have no merit." The banking institution added, "We have been in contact with our customer to address her concerns."