Woman Shares Exorbitant Cost of Giving Birth in the United States — With Health Insurance
One woman shared how giving birth in the U.S. can cost you thousands after insurance. And, you guessed it, the fee without coverage was even higher.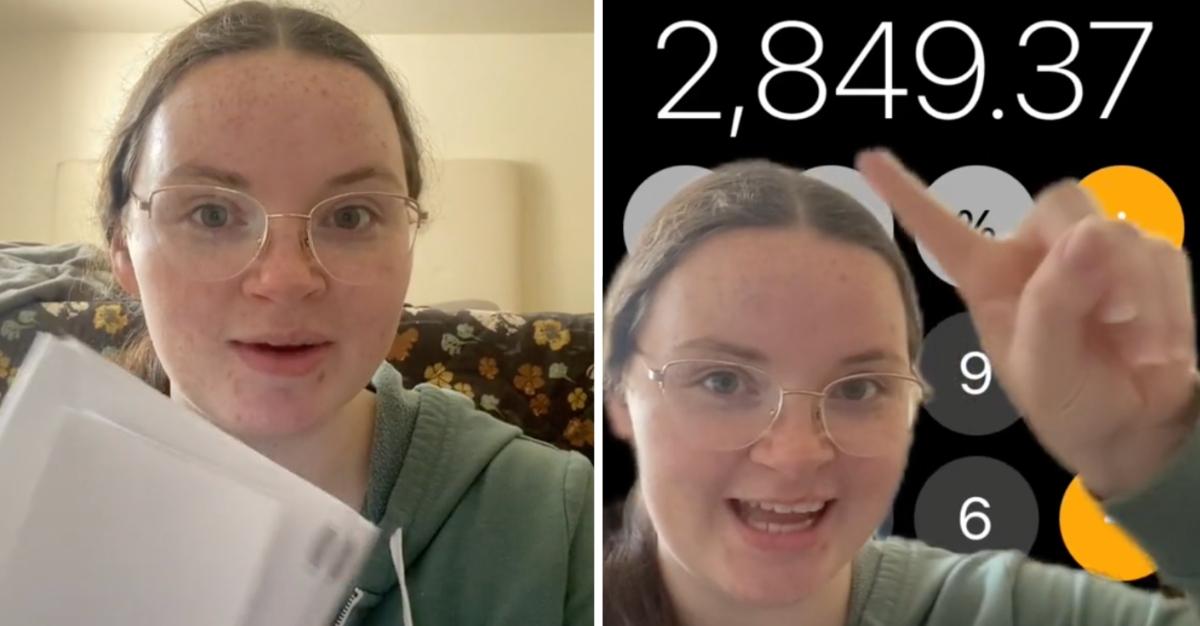 Article continues below advertisement
Whether you become pregnant, are diagnosed with an unprecedented illness, or get into a life-threatening accident, unforeseen circumstances can leave you in a precarious position if you're not sitting on ample savings.
And on TikTok, creator @paytopotatoe (Payton) shared how giving birth can cost you thousands after insurance. And, you guessed it, the number without coverage was even more shocking. Here's what she said.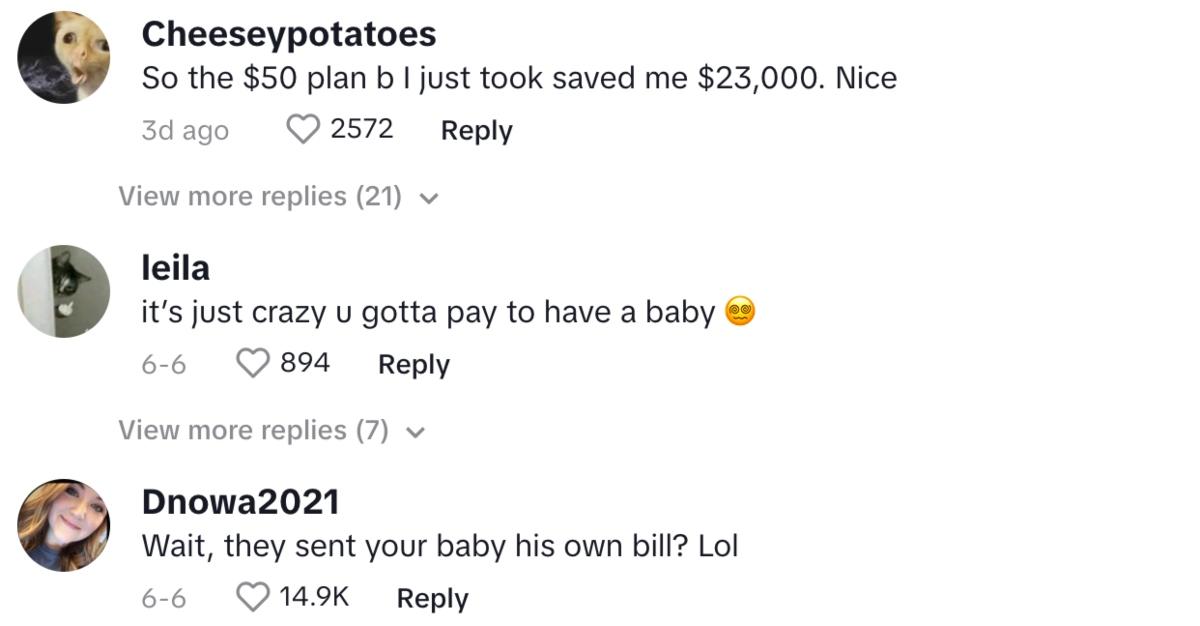 Article continues below advertisement
A woman shared her hospital bills after giving birth in the United States.
In her viral video, Payton said she gave birth to her son prematurely, and she was hospitalized for four days, and he was for two.
The creator then held up a colossal stack of medical bills and clarified that her child is now three months old, and she had just received the fees via mail.
And Payton couldn't believe her eyes when she opened the first envelope. According to the creator, the hospital charged her approximately $170 for being discharged or essentially leaving the building.
Article continues below advertisement
And one user in the comment section couldn't believe it either. "$170 to LEAVE the hospital r u kidding rn," the astonished commenter wrote.
And it got infinitely worse.
Article continues below advertisement
The next envelope she opened contained a bill for $1,600, and another charged her $500 for surgery she didn't recall getting. Payton explained that she would need to pay $1,600 out of pocket, but the bill before insurance was downright ludicrous, clocking in at $27,000.
She then revealed that the room she gave birth in cost $16,000 without health insurance. "It was not even that great of a room," the creator deadpanned.
Article continues below advertisement
Additionally, the labs and pharmacy cost upwards of several thousand dollars when combined without health coverage.
And the charges didn't stop there.
The woman shared her son's hospital bills after reading her own.
As if the amount Payton needed to pay for herself wasn't enough, she also had several sizable bills for her infant. After prefacing that she required a labor induction, the creator noted that she needed to brace herself for her son's medical fees.
Article continues below advertisement
"I'm expecting his to be quite big," Payton admitted. After sharing several of the charges she received on her child's behalf, the creator proceeded to tally up the final amount she owed for herself and her baby. "I don't think it's gonna be good," she said.
And sure enough, Payton was right. After insurance, the creator still owed a whopping $2,849.37 after giving birth in the state of Washington. And the saddest reality of the situation? The new mother revealed that her total bill was nowhere near as high as expected.
Luckily, the comment section still came to Payton's rescue, urging her to request an itemized bill to potentially decrease the amount she owes on her and her son's behalf. "Get an itemized bill ASAP!!!" someone encouraged.