"Why Do They Have the Feature?" — Woman Warns to Not Use Self-Cleaning Function on Your Oven
I'm sure we've all been curious about the self-cleaning oven function but an appliance repair tech cautions people against using it. Why?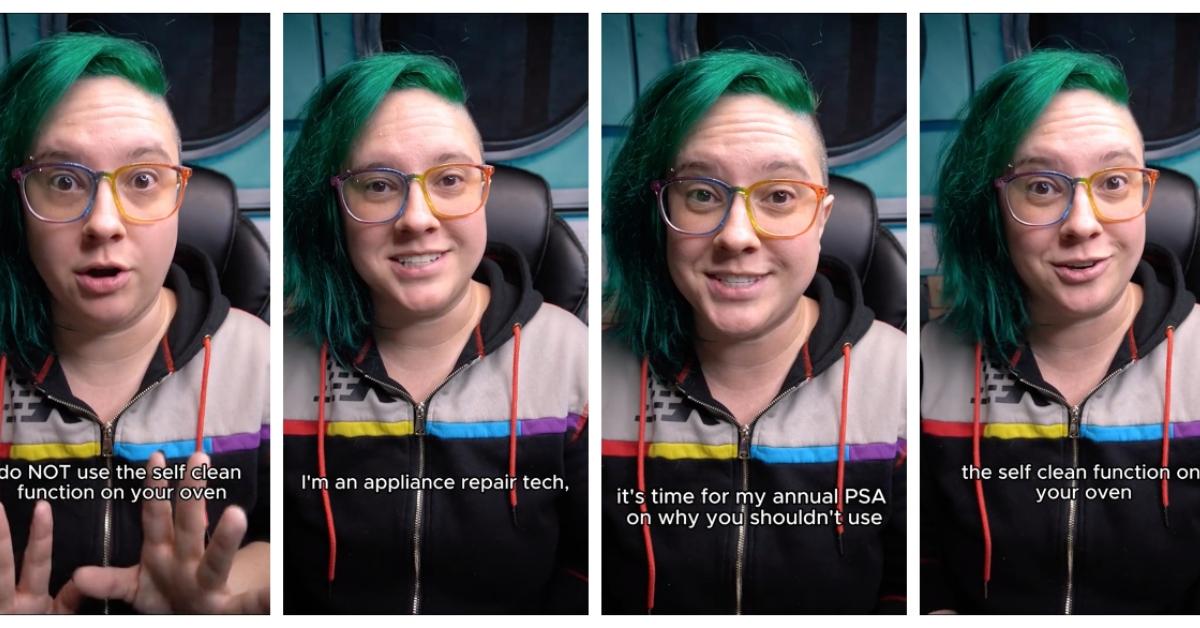 The kitchen holds many mysteries, especially if you have an outdated one. My mother's house was built in the 1960s, and I'm fairly certain her appliances were updated in the '80s. Obviously that was an incredible decade for music and movies, but as far as gadgets go, I'm not so sure. She has an electric stovetop with buttons that you physically push down, which means her cat regularly turns on the stove. It's not safe!
Article continues below advertisement
She does have two ovens, which I covet. I currently live in a one-oven apartment and am still trying to figure out how one makes sure all of the food stays warm. Being in possession of two ovens is a luxury I can only dream of. The only downside is, my mother's ovens are definitely old enough to have a non-working clock and a self-cleaning function. I don't think she's ever used that but apparently it's not a good idea. According to one appliance repair tech, it's dangerous to self-clean your oven.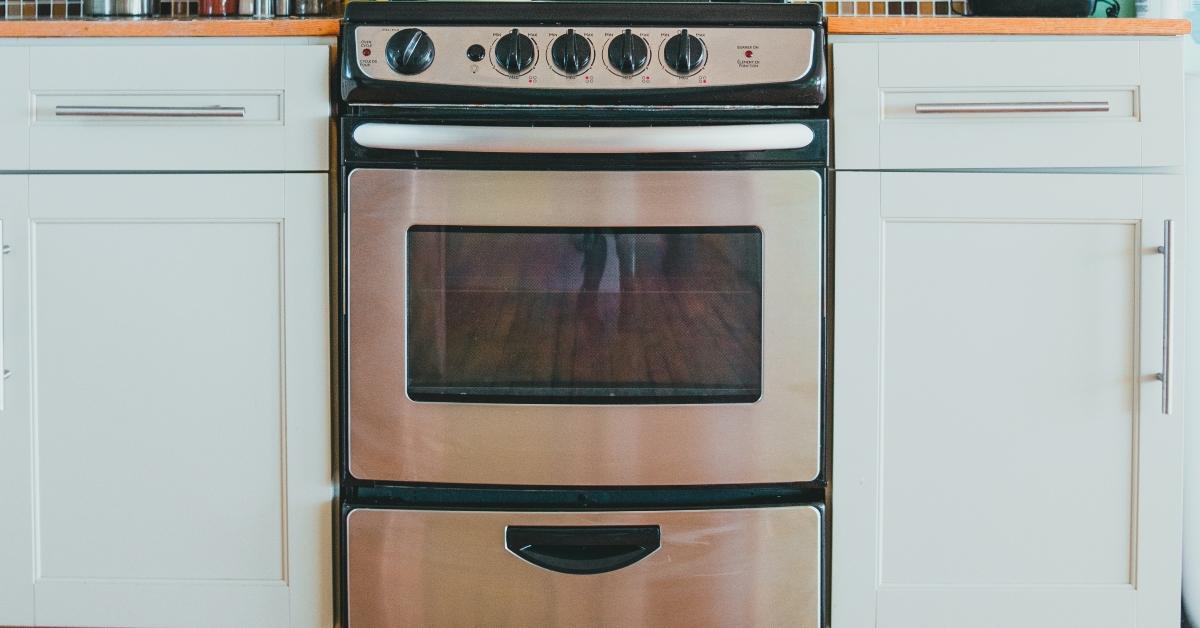 Article continues below advertisement
Don't self-clean your oven! Here's why,
Renae, who goes by @renduh on TikTok, is an appliance repair tech and every year she warns people that using the self-cleaning oven function is a very bad idea. As someone who is obsessed with cleaning, I'm listening.
Evidently, this is something people do around the wintertime and the holidays in particular. This is really making me rethink the idea of spring cleaning. I actually don't clean seasonally. I clean all the time. If it didn't bring me the kind of joy my therapist is curious about, I would be exhausted.
Article continues below advertisement
"The self-clean function utilizes dangerously high temperatures," explains Renae. How high? How about over 900 degrees. That's like three casseroles! Don't check that math.
Article continues below advertisement
These high temperatures are necessary to burn off any old food in the oven. Thankfully I don't have to get my internal temperature up to 900 degrees while working out at the gym. Yeah I'm hot, but not that hot. We're having fun here!
Renae is not alone in her fear and loathing of the self-cleaning oven function. Every appliance repair tech she knows is equally as afraid. Apparently the holidays are a time of self-cleaning uptick due to all the baking and roasting. Why is everyone roasting their food? Guys, don't make fun of your food!
Article continues below advertisement

Evidently these high temperatures "increase the risks of oven malfunctions, bodily harm, and house fire, even when used correctly." If for someone you don't believe Renae, just look at your own oven's manual.
Article continues below advertisement
Most say something along the lines of, "Do not leave children unattended near the range during the self-cleaning cycle. The outside surfaces of the range get hot enough to burn if touched." It then goes on to warn people about birds who are sensitive to the fumes from the self-cleaning oven. Please move your birds because we definitely don't want a 'canary in coal mine' scenario.
Article continues below advertisement
In an older TikTok about the self-cleaning oven feature, Renae addresses why we have such a dangerous option at our disposal. Apparently it's so ingrained in our psyche that many consumers will not purchase an oven that doesn't have a self-cleaning function. That's wild because I know my mother has never used it. She cleans the oven herself. My mom girl bosses her oven, or something like that.
In what can only be described as a sort of victim blaming, Renae says that manufacturers put the aforementioned warnings into oven manuals for a reason. Also, they can avoid any legal issues because hey, they told ya! When is the last time you read your oven manual? Probably never. To recap, please do not use the self-cleaning feature. Instead, use yourself to clean. You are your best worker, anyway.