Woman Says She's Been Using "Fake" Social Security Number for Years Because Her Real One Is "Hard to Remember"
A woman went viral on TikTok after stating she "accidentally" used the wrong social security number for years.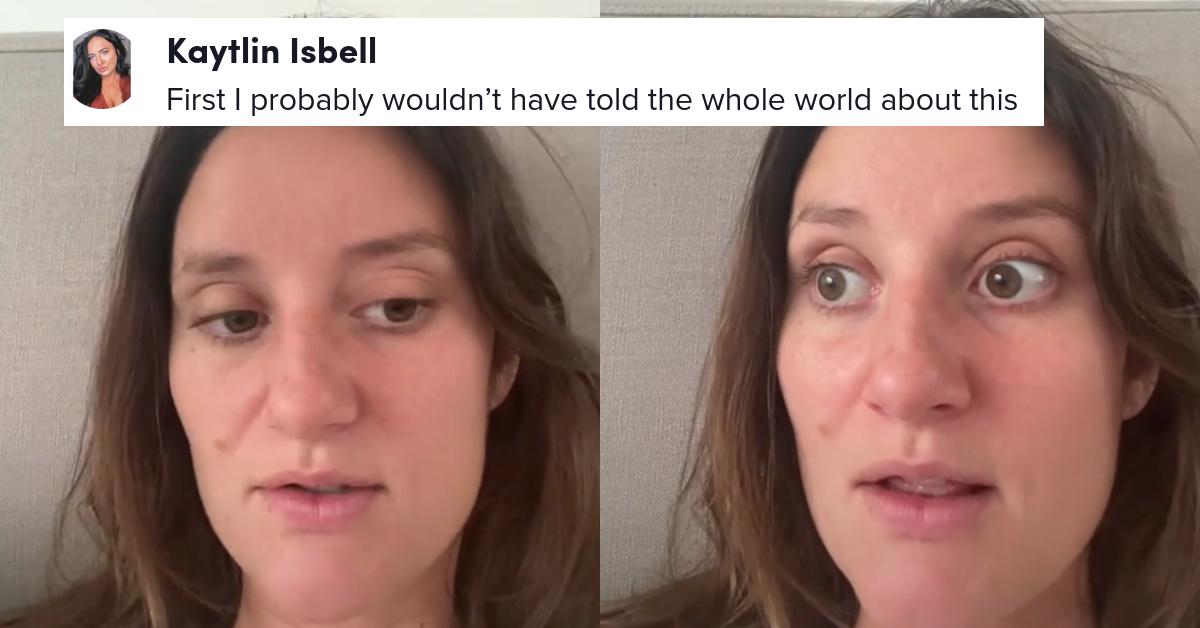 TikToker Isabella Oday, who posts under the handle @Izzyoday, went viral for expressing worry about the fact that she's been using an incorrect Social Security number for a very long time. She's been doing it for so long, in fact, that there is actually no record of her name or personal information attached to her actual SSN.
Article continues below advertisement
Her post racked up over 130,000 likes and was shared over 5,000 times. Many commenters were left confused by her post because it was unclear what Isabella meant by the word "accidentally." Judging from her comments in the viral TikTok, it seems like she's known for a while now that the number she was using as her personal identifier wasn't legitimate, but used it anyway because it was more convenient.
However, Isabella expressed in the viral video that she was worried about the possible legal implications that may come from of her incorrect Social Security number usage. She writes in a caption for the video: "What type of crime is this"?
Article continues below advertisement
"OK, so I accidentally have been using the wrong Social Security number for apparently a really long time," she explains. "and I became aware because I've had to pay some taxes and I called because they charged me twice and I needed a refund, and so I call and I gave them my real social security number, the one that I ... don't know by heart."
Article continues below advertisement

She continues to explain, "And they're like nothing's connected to that. So then I gave them the fake one that I accidentally always use because it just goes better. Like the rhythm of it and the memory of the fake one, whatever, and she goes, "Ope yep, found you."
Article continues below advertisement

The call apparently made her realize this could be a big problem. "And so now, I can't even find anything with my real Social Security number. It's everything's my fake one, and I don't know, but it sounds really serious, what I'm doing."
Article continues below advertisement

There are plenty instances of people accidentally using the wrong Social Security number when applying for a job but, as in the case of this Quora user, they're usually reported quickly and resolved shortly after.
Article continues below advertisement

What's interesting about Isabella's case, however, is the fact that the incorrect number she was putting in was routinely accepted, since the Social Security Administration has an SSN verification process. If a completely fake Social Security number was accepted during the verification process, then fudging the system and creating a fake identity separate from your own, actual SSN could be entirely possible.
Article continues below advertisement

That possibility wasn't lost on some TikTokers who saw Isabella's post. Many pointed out that she could've allowed debts to mount on the fake SSN (or vice versa) and keep perfect (or rather zero) credit on the other. Then, she could presumably file for bankruptcy on one and then work on improving that credit score over the years while doing the same exact thing to the other SSN.
Article continues below advertisement

Other TikTok users weren't convinced that she was "accidentally" using the wrong number in the first place, but others said they had the same issue remembering their "real" SSNs.
"Have you been using mine bc for YEARS i've had to prove that i have the card when i use it for anything," asked one commenter.
"No but my memorized one is different than my real one too," said another.
Article continues below advertisement

So what happened with Isabella's SSN dilemma? She says in the comments that she was able to get the issue resolved, which entailed her having to pay her taxes twice. That doesn't really sound like much of a solution at all, but you know the IRS: they're more than happy to take taxes away from working citizens, but American corporations who house their operations overseas to avoid payment? Not so much.