A Woman's Two DoorDash Orders Arrived at the Same Time in a TikTok-Worthy Moment
A woman made two Doordash orders around the same time and they both arrived to meet up with each other at her door. The event unfolds on TikTok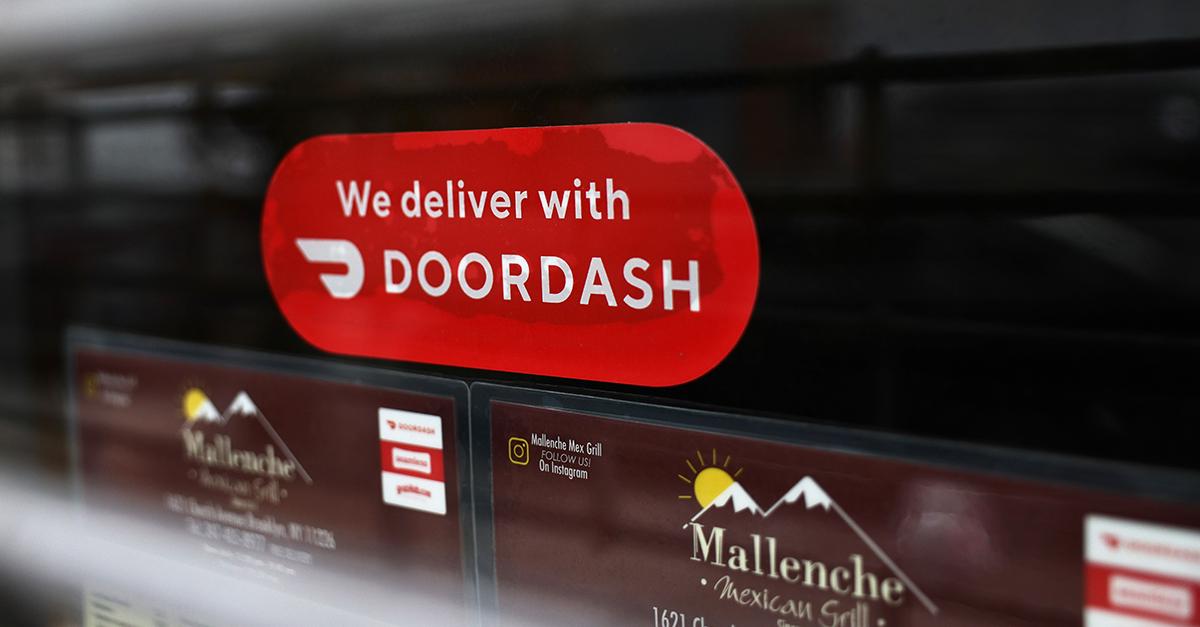 What's the most 2020s meet-cute you can think of right now?
Reaching for the same COVID-19 test at the pharmacy? Getting overbooked at the same Airbnb with another guest? Bumping shoulders with someone at the same pop-up store?
You could probably think of all sorts of ways for two people to bump into each other under funny circumstances, but one woman recorded such an incident in real life involving two DoorDash drivers. It wasn't exactly a meet-cute, but it certainly plays out like one!
Article continues below advertisement
For many of us living in a post-quarantine society, we've relied on several delivery services and essential workers to provide us with groceries and food during the initial COVID-19 outbreak. Even as the pandemic begins to settle down and COVID-19 has become more manageable, people still find plenty of reasons to use services like DoorDash.
In fact, one woman used it so frequently that two of her orders arrived at the same time. She captured the event and posted it to TikTok.
Article continues below advertisement
A woman's two Doordash orders arrived at the same time in a recent TikTok video.
On April 8, 2023, Brittany (aka @brittyross) on TikTok posted a hilarious five-second video about her two DoorDash orders. The TikTok shows two different DoorDash delivery drivers walking up her driveway at the same time, each of them holding a different order.
The caption to the video reads: "They were even more confused when both orders were for Brittany but bagels and Gatorade were necessary," suggesting that Brittany had ordered two completely different, practically unrelated food items.
Article continues below advertisement
The video, which has over 1.7 million views as of this writing, garnered plenty of attention and comments from TikTok users who are all too amused at the scenario.
One person joked: "But why does it look like the guy in the white is low-key racing to get it delivered first?"
Another person shared a similar experience, in which the same DoorDash driver delivered them both a lunch order and a dinner order in the same day.
We can only imagine how the DoorDash drivers themselves might have reacted to meeting each other at the same place.