TikTok Drama Between Chelsea Hart and Modern Warrior Has Sparked New "Womblands" Trend
TikTokers Chelsea Hart and Modern Warrior's drama morphed into something much bigger on the app. Here's what to know about the "womblands" drama.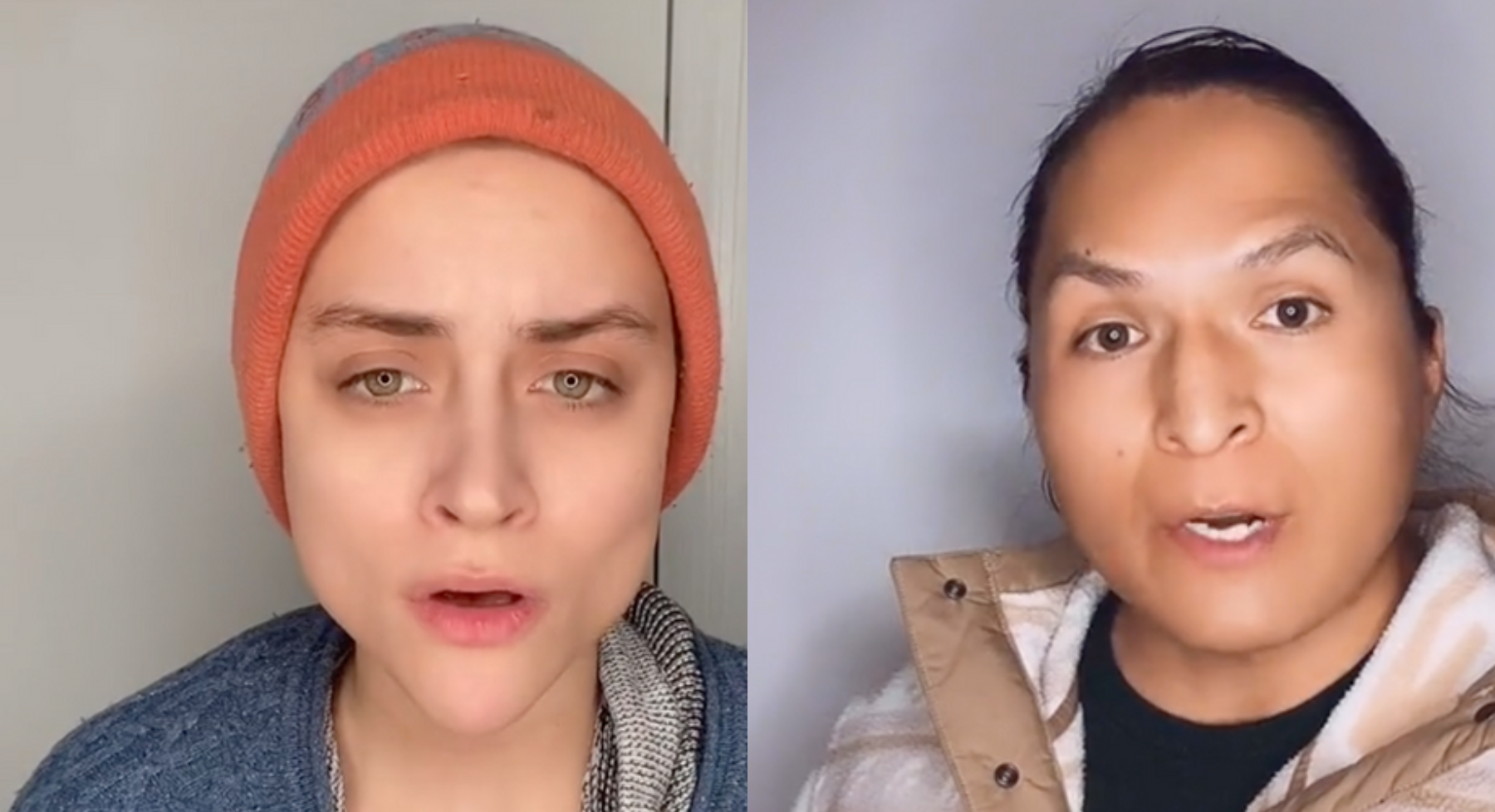 Even though TikTok is known for its short-form content, there's a lot of drama on the app. Some of it has been going on for weeks if not months, and popular creators aren't exempt from it. Two TikTokers, in particular, have seen their relationship implode for everyone on the platform to see.
Article continues below advertisement
Lance Tsosie (aka modern_warrior__) and Chelsea Hart (aka chelseahartisme) have been going through it, and it's gotten attention from people all over TikTok. Even though the situation is a serious one, that hasn't stopped other users from making memes about it — and the term "womblands" has emerged from it all. But what does that even mean and how does it connect to everything else?
What is the "womblands" TikTok drama?
Recently explaining her side of the story, Chelsea posted a video in which she talked about her six-month long-distance relationship with Lance. She said that she had lost a baby before she and Lance started talking. She was in an emotional place, she said, and he was aware that she wanted a committed, exclusive relationship. But she said that after they met and had unprotected sex, she learned he was still seeing other women.
Article continues below advertisement
"I absolutely never would have given my consent had I known I was not the only partner," Chelsea said in the video. She also showed screenshots of Lance texting her things like, "I will protect you from everyone," and more that apparently made her feel like they were in a committed relationship.
Article continues below advertisement
In another video, Chelsea said this whole situation with Lance is on par with a sexual assault. "Lance violated my body in a way I didn't consent to," she said. "I did not consent to unprotected sex with multiple partners. Later on, she said, "I was taken advantage of in that trust in a way that I just didn't consent to." But she also says that she isn't sure if that makes it assault and she doesn't want to accuse Lance of that.
A lot has happened since then, but people are accusing Chelsea of weaponizing "white woman tears," with some people even claiming that the pregnancy loss she insinuated was a miscarriage was actually an abortion. Some are saying that she turned her following against him and gave racists a reason to attack him. But she has never said this is true.
Article continues below advertisement
The term "womblands" is related to all this because of a video Chelsea posted about all of this. It's now been deleted, but in it, it sounds as though she says: "I have an ache that lives deep in my womblands." (However, it's been speculated that she might really be saying "...in my womb, Lance.")
Now, that part of the video has been remixed as a song and is used all over the app as an audio. Some people are using it to explain that they have no idea what's going on with Lance and Chelsea.
Article continues below advertisement
Lance has "apologized" for what happened with Chelsea.
Well, this all depends on what you consider an apology. Lance has deleted this video, but others have reposted it. In it, he apologizes to Chelsea for not being "the effective communicator" he says he should have been, what has happened to their friendship, and the pain he says he caused her.
Some people in the comments don't believe the apology is genuine because he has such a stoic look on his face and tone in his voice. But others say he doesn't have anything to apologize for so it doesn't matter.