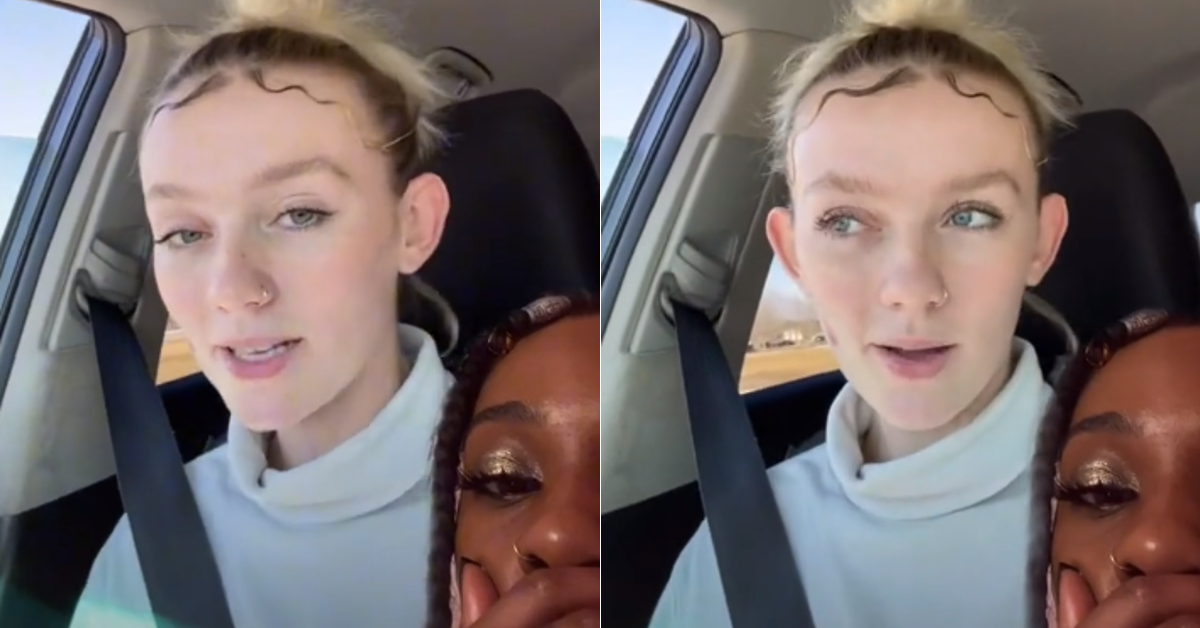 The "Sticky Bangz" Controversy That Has Everyone on TikTok Shaking Their Heads
Article continues below advertisement
What is the Sticky Bangz controversy?
There are some hair types that lend themselves to visible baby hairs or "edges" that can then by styled to layer in more texture/complexity to a hairstyle. The Tricoci University of Beauty Culture describes it as such: "Most commonly seen on Black or Brown women's hair, edges result from taking something that usually would be overlooked or not included in a hairstyle and making a fun and intricate design out of it."
If you have thick and/or curly hair, then your probably very familiar with the concept of styling your edges. Like Tricocki University states, this specific type of styling is "most commonly seen on Black or Brown women's hair," so when a white TikToker with fine, dyed blonde hair starts talking about a new hair style they've discovered, called "Sticky Bangz," it's understandable why so many users on the platform would shake their heads in unison.
Article continues below advertisement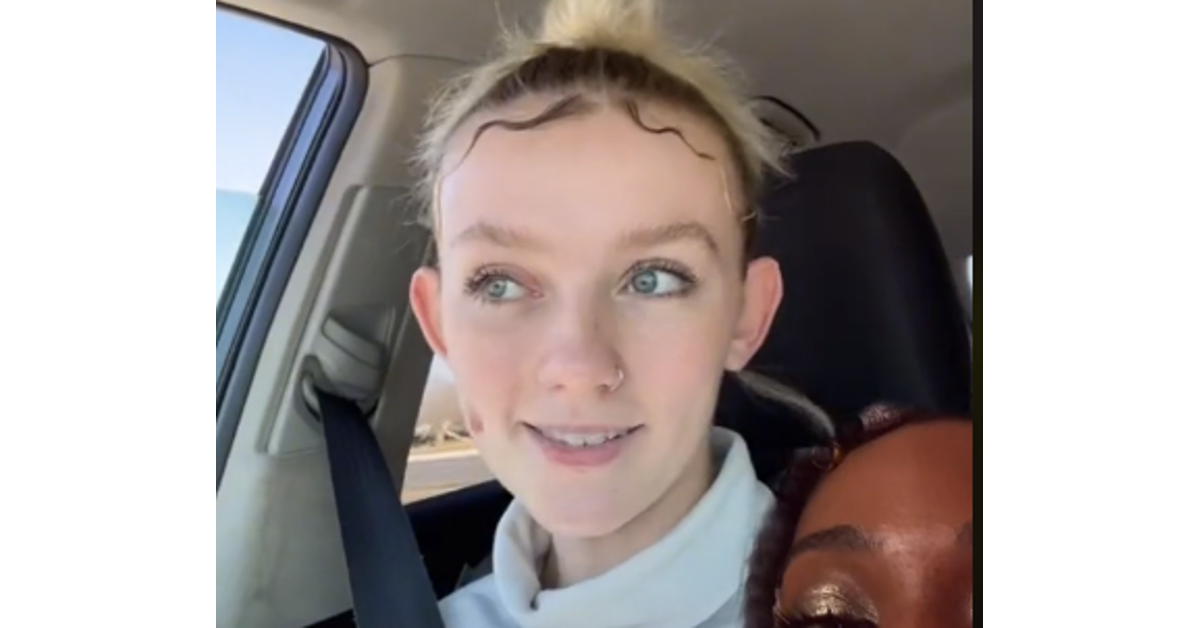 A response video posted by TikToker Alli Fitz (@allicattt) shows her holding her mouth in awe at the bottom of the screen as the Influencer in question talks about how she's been rocking the "Sticky Bangz" look for two days and that she would be more than happy to post a tutorial video for those who are interested in learning how to put that on their own dome.
Article continues below advertisement
The post received a litany of different responses, with some folks in shock that she would call edges "sticky bangz."
Some were incredulous of the fact that she seems to believe she created this hairstyle all on her own.
Then there were those who thought that she intended to appropriate a well-known cultural hairstyle in the hopes of passing it off as her own.
Article continues below advertisement

And then there were those who had a few things to say about the way the "Sticky Bangz" looked on her forehead. Some folks compared it to Squilliam from Spongebob's hair-do, others were just shocked that she would post the video up on the last day of Black History Month.
Article continues below advertisement
However the TikToker in question, Doonigalli said her video was a joke.
She apologized for the clip according to Sis2Sis and deleted the TikTok stating it was "literally a joke" and a result of her "being dumb in the moment." In a recent TikTok she stated that she took the time to educate herself about black hairstyles.
Article continues below advertisement
While there were many who took it as a joke, there have been instances where other high profile public figures and influencers have been accused of cultural appropriation, like when Kim Kardashian wore a Fulani hairstyle on the red carpet and then referred to them as "Bo Derek Braids."
And if you're wondering why so many people seem to take cultural appropriation so seriously, it could be because there were some pretty harsh laws once in effect in the Spanish American provinces of Louisiana and Florida designed to keep people separated by their genders and races.
Article continues below advertisement
These Tignon laws straight up forbade certain wigs, clothes, and hats from being worn by particular members of society so they wouldn't be allowed to participate in what was considered the upper echelons of fashion. Black and Brown women who were free, for example, were forced to cover their hair up when outdoors. Pop Sugar actually put together a fascinating read on the subject that you can check out here.
As for the Sticky Bangz TikToker, what do you think about her apology? Do you think she's just guilty of taking a joke a little too far? Or was she caught pretending like she came up with the idea of styling baby hairs?