An Abandoned Mall Got an '80s Makeover for 'Wonder Woman 1984'
Curious about the 'Wonder Woman 1984' filming locations? Patty Jenkins and Gal Gadot filmed part of the superhero sequel in an abandoned mall.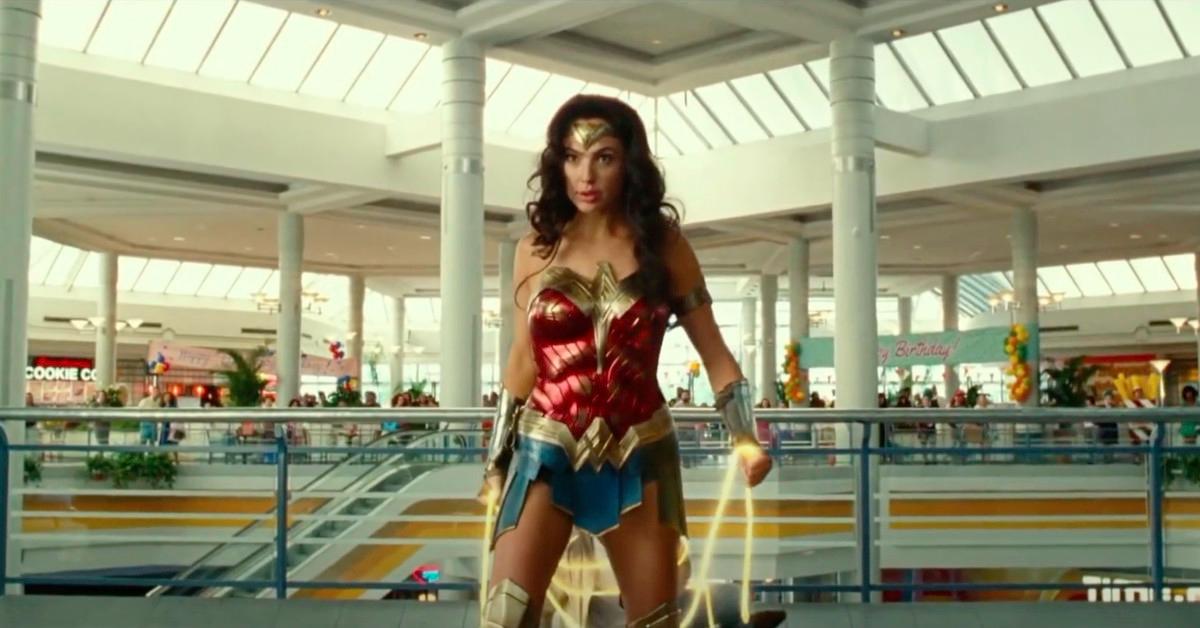 In a "super" Christmas present for superhero fans, Wonder Woman 1984 is hitting HBO Max and select movie theaters on Friday, Dec. 25. The sequel, in which Gal Gadot reprises her role as the title Amazonian warrior, is a blast from the past, especially because one of the filming locations is a shopping mall decorated to transport viewers to the 1980s.
Article continues below advertisement
Kristen Wiig, one of Gal's costars in the movie, told USA Today it brought back a lot of memories "to see this mall completely redone and have all the stores that you remember growing up with."
"That's what you did as a teenager," Kristen added. "You would go to the mall on Saturdays and you would meet your friends and you'd walk around. … It brought me back to such a lost time."
'Wonder Woman 1984' used an abandoned mall for the shoot.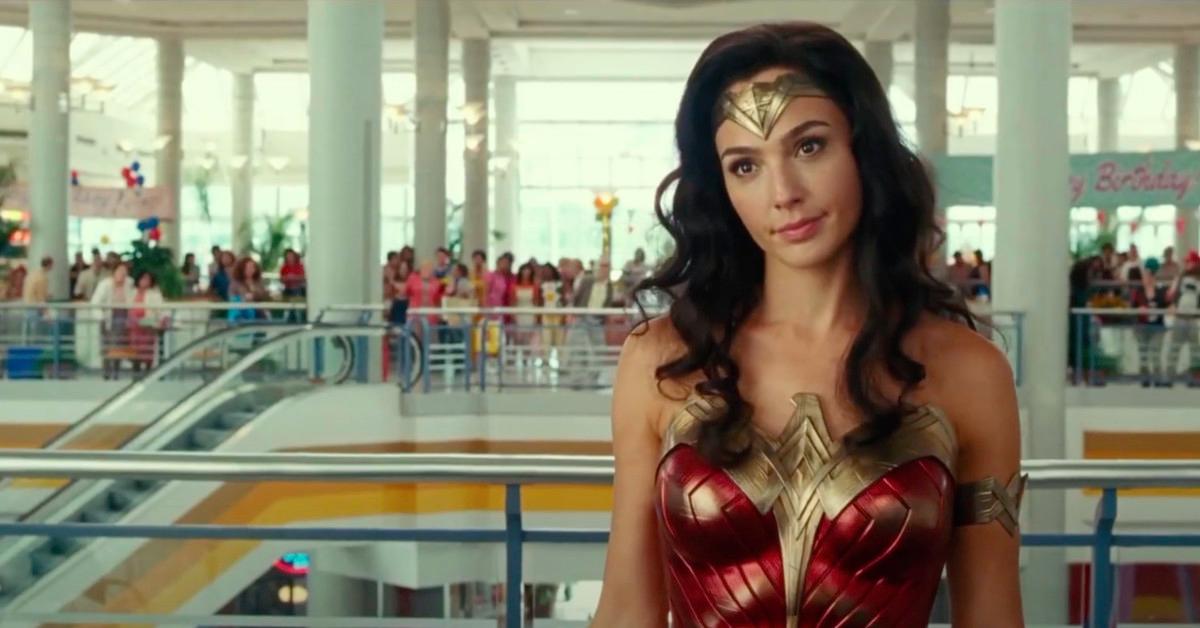 According to the Washington Business Journal, director Patty Jenkins filmed Wonder Woman 1984's mall scenes at the now-shuttered Landmark Mall in Alexandria, Va., between June and July 2018, a year and a half after the mall closed its doors after more than a half century in business.
At the time, a local casting company sent out a call for a "major feature film," seeking actors and extras to play shoppers, tourists, punks, goths, skateboarders, bodybuilders, and "fit exercise ladies."
Article continues below advertisement
Talking to USA Today, Patty raved about the retro-fitted mall. "It's just such a perfect location," she said. "And the fact that it was empty and we wouldn't be negotiating shutting down for hours, etc., we were blown away that we found it."
A clip from the movie shows Wonder Woman swinging into the mall, saving a little girl from jewelry robbers, and using her lasso to round up the bad guys.
Article continues below advertisement
"The mall sequence was super fun," Gal told the newspaper. "It's all real stuff. We're literally being wired, then being pulled up and down and to the sides all over the mall, which was crazy!"
She also remembered being harnessed high in the air for the fight scene: "All of a sudden I had a minute by myself, I can't go anywhere. I was looking down and I was like, 'Oh my God, I'm three stories up.' And I'm just like, 'OK.' And then they go, 'OK, rolling!' And I'm like [exhales], 'Be Wonder Woman.' It was intense."
Article continues below advertisement
'WW84' was also filmed in the same studio space as the 'Harry Potter' films.
Other parts of the film, meanwhile, were shot at Warner Bros. Studios Leavesden in Hertfordshire, England, a "premier blockbuster-maker" in the U.K., as The Hollywood Reporter notes. The facility offers 350,000 square feet of soundstage, 100 acres of backlot, and an audio post production facility.
Article continues below advertisement
According to IMDb, these studios are also where all eight Harry Potter films were shot, in addition to the spinoff film Fantastic Beasts and Where to Find Them and the theme park attractions Harry Potter and the Forbidden Journey, Harry Potter and the Escape from Gringotts, and The Hogwarts Express. Nowadays, the Harry Potter sets are open to the public as part of Warner Bros.' London studio tour.
Other productions filmed at Leavesden include Star Wars: Episode I - The Phantom Menace, Cats, Tomb Raider, The Dark Knight, Mission: Impossible - Fallout, Ready Player One, and 2022's The Batman.
Gal should know her way around Warner Bros. Studios Leavesden by now. She also filmed Justice League and the first Wonder Woman on the same soundstage!