Remote Call Center Employee Records Herself "Working From Home" in Starbucks Drive-Thru
A remote employee recorded herself "working from home" while waiting in line at the Starbucks drive-thru and it sparked a debate.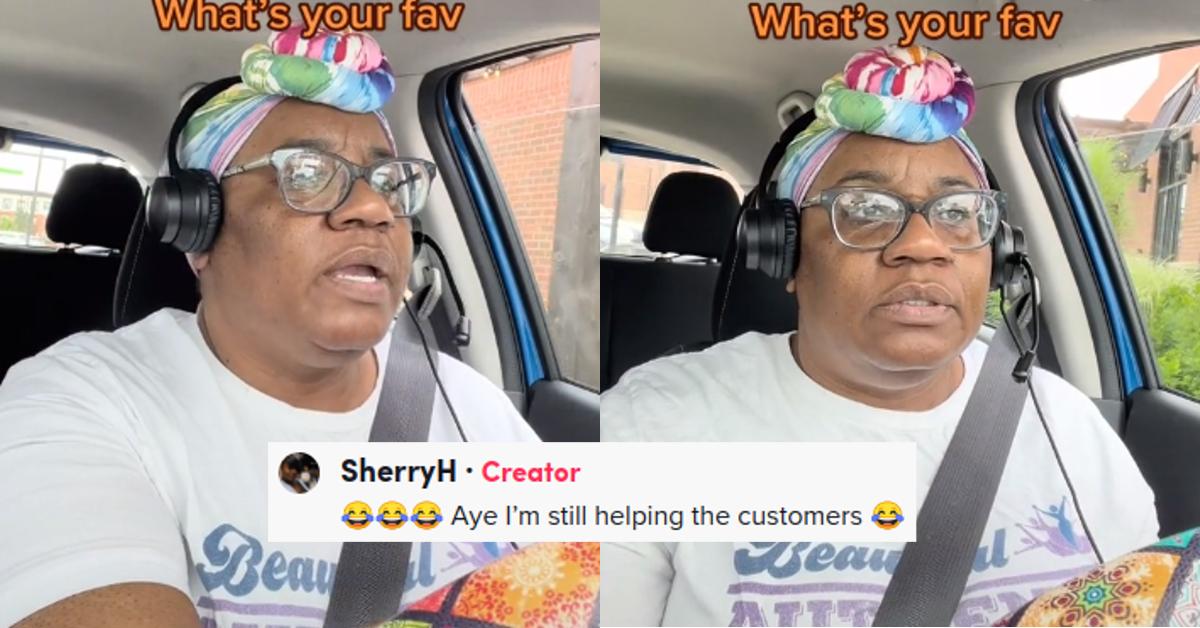 A call center employee started a debate on TikTok after recording herself "working from home" as she was waiting in line at a Starbucks for her order, all while she was on the clock.
Article continues below advertisement
User @ilove2giggle2, who goes by SherryH on her TikTok handle, uploaded a clip of her appearing to assist a customer while nabbing herself a beverage from Starbucks. In the clip, she's wearing a headset with a microphone and states, "Yes ma'am can you hold one moment for me. Yes, I'm going to check and see, uh about that situation for you. One second, thank you."
Article continues below advertisement
She then seamlessly transitions to placing an order with a Starbucks employee at the window: "Yes could I have a venti mango dragonfruit made with lemonade and can I have extra inclusion please? And that's all. Thank you."
She then goes back to driving.

Article continues below advertisement
"Yes ma'am, I did check into that for you thanks so much for holding. Yes, at this time we cannot uh accommodate you. Yes we don't have any openings right now. We'll keep you on the waiting list you have a good day."
When the call is ended she says to herself, "I need some Starbucks."

Article continues below advertisement
It can be argued that the video is a parody of "multitasking" while working from home, as the woman isn't seen physically pressing any buttons or making any type of movements/motions that would indicate she was placing the call on hold, muting it, or returning to the customer at different stages in the clip."
Article continues below advertisement
However, there were several TikTokers who took issue with the post. One commenter wrote: "I can't not trust the world after TikTok."
"Oh heck naw."
"Trust no one."
"Hahaha will always wonder what the customer service representatives are doing when they put me on hold now"
"I just got off the phone with Bank of America and I feel like the customer service said the same exact thing now I'm mad"
Other food service workers said that they noticed this same exact trend with customers that they came into contact with themselves.
"Omg now I know what a guy was doing with a headset in the drive-thru too."
Article continues below advertisement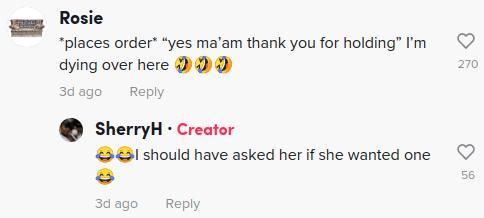 Others mentioned that the woman was probably using a "hotspot" and was signed into a work device, something that Sherry seemed to confirm in the comments section.
And while there were some folks to "criticized" the move, either in seriousness or jest, there were many who applauded the TikToker's "work smarter, not harder" philosophy.
Article continues below advertisement

"Iktr. I have a coworker who takes walks during our conference calls. my walk just happens to be thru the supermarket."
"YESSSSSSSSS"
"Why didn't I think of this at the start of the pandemic!"
"facts I'm tryna see if I can go to the gym downstairs while at work . Technically It's still wfh cuz gym downstairs"
Article continues below advertisement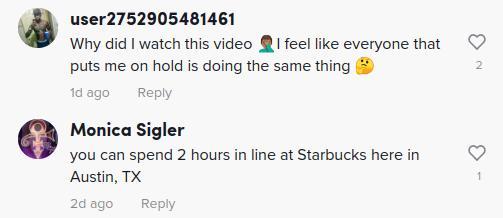 And then there were those who said that Sherry was playing a dangerous game with management: "Meanwhile, your manager is secretly listening to your call and can hear everything on ur line.... Even when you mute."
What do you think? Is it a problem even though if Sherry is, like she said, still getting her job done and helping customers? Does it not matter to you? Or should remote workers be "clocked in" to a specific area/workstation during their working hours regardless?