"Why Did You Marry Me if You Hate Me So Much" - Employee Eavesdrops Couple's Toxic Argument
A worker recorded herself eavesdropping a married couple's conversation, and was astounded by how toxic things got.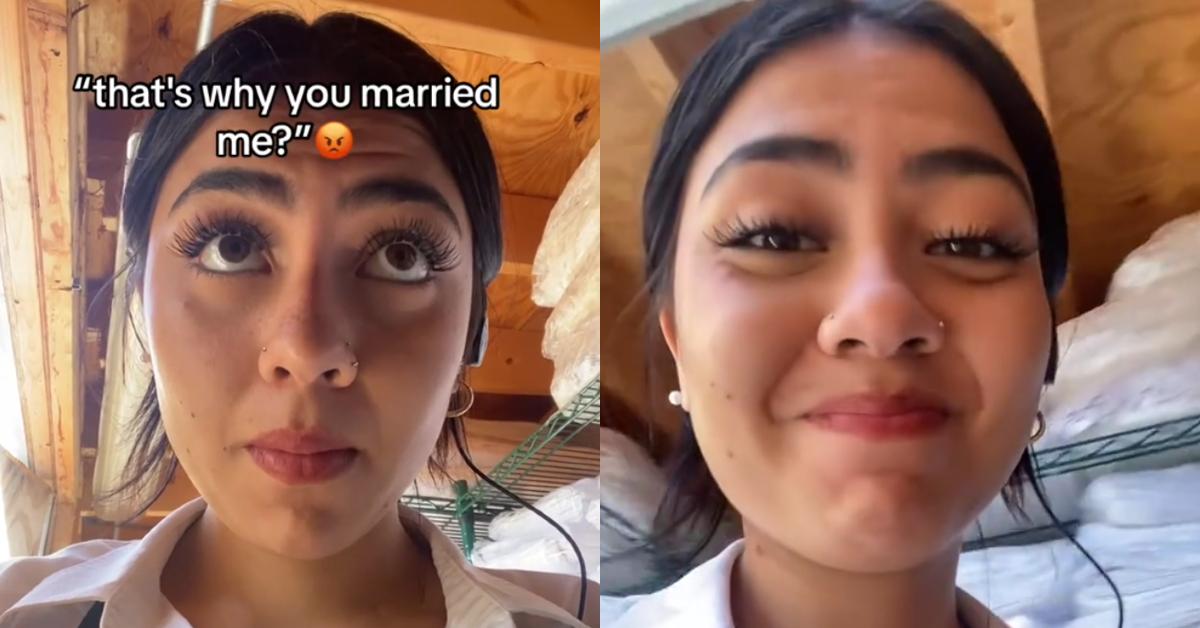 The saying that there's a fine line between love and hate is, quite frankly, stupid and nonsensical. The way you're arguing with someone who makes your life better and genuinely care about feels much different than a person you're just with because they pay your bills, or is someone you pursued just because you thought your friends and family would be impressed you ended up with someone so attractive.
Article continues below advertisement
There's a passion and oftentimes playfulness you have with someone you're really, really in love with, even when you're arguing; the whole point there's a quarrel is because there's an obstacle the two of you are 100% committed to overcoming together. Or maybe it's just the way you get each other going.
And a viral TikTok posted by a user named Belladonna (@bluntt33) has users on the platform divided as to whether or not the couple's argument they just witnessed was one between two people who love each other, or can't stand one another's guts.
Article continues below advertisement
Belladonna records herself while on the job in what appears to be a break room area. She provides a host of different facial reactions indicating how she feels about the nature of the conversation that she's hearing between the couple, a man and a woman.
Article continues below advertisement
The man, who sounds like he has a German accent, is the first person heard speaking in the video, followed by a woman who sounds like she's from the states.
This is how their talk went down.
Man: Why did you marry me if you hate me so much?
Woman: So you can get your green card?
This statement almost makes Belladonna wince, and then it's followed by a short pause. The man seems like he is almost too stunned to respond.
Article continues below advertisement

Man: That's why you married me?
Woman: Yeah. I was doing you a solid.
Man: What?
Woman: I was doing you a solid.
Man:...doing me a solid.
Article continues below advertisement
At this point in the conversation, the man retorts.
Man: What about you? I made you citizen you are German.
It sounds like the someone utters a tepid laugh at this point in the conversation.
Man: Remember that? I was a citizen before you!
The way the man stretches out saying "you" in the conversation makes Belladonna laugh, which she has to stifle in the clip.
Article continues below advertisement

Judging from the end of their conversation it would seem that the man was a bit confused as to the woman's claim because he appears to claim that he was a citizen before he ever met the woman.
Article continues below advertisement
Which, at least one commenter thought was the case who said: "They way he's calm but baffled cs he was a citizen before her"
For a lot of the folks who responded to the video, however, seeing Belladonna's post just triggered all of the times they were forced to awkwardly listen to couples arguing when they're just trying to work.
"The most awkward thing in the world is when ur working and have to witness couples fighting"
Someone said that this kind of argument either means that the two people are madly in love with each other, or that they're witn one another for the entirely wrong reasons: "they either really love each other or they really hate each other. no in between"
Article continues below advertisement

However to one TikToker, it seemed like they weren't really arguing with one another and just messing about: "Idk It sounds like playful banter lol"
Article continues below advertisement
Which another person thought was the case as well: "Yeah thats a sarcastic couple with good communication skills, they definetly love eachother"
"I feel like they're clearly joking with each other," someone else also said.
Article continues below advertisement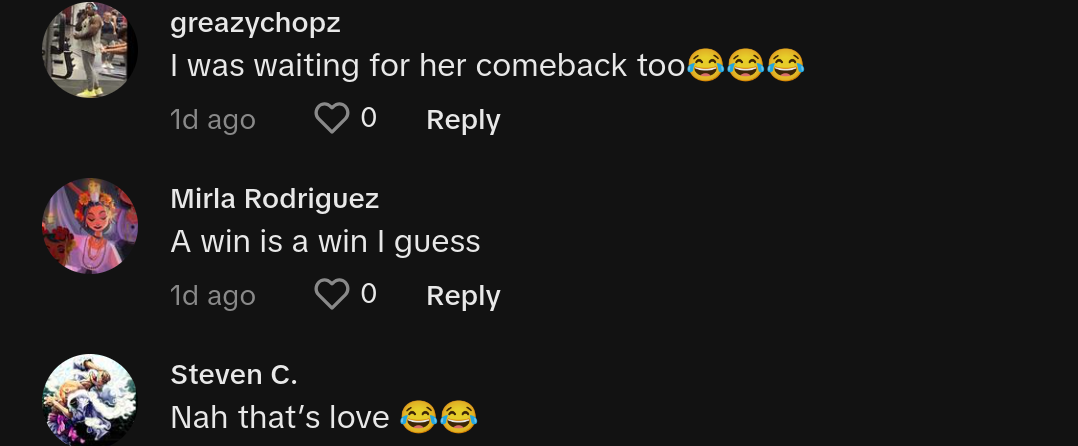 Science Daily explains that this teasing/playful barbing has everything to do with laughter and charm: if you can keep your partner on their toes, even if it's at their own expense in a playful manner, oftentimes this can trigger romantic interest.
Article continues below advertisement
However the outlet also went on to say that there are some folks who would perceive this type of laughter in a negative light, and the nature of the teasing varies/what's being teased also plays a part in the sensuality of these kinds of gibes.
After watching the aforementioned TikTok: what's your assessment? Is it a legitimately toxic argument that the couple is having? Or is it just a bit of playful banter?