These 'Worst Date' Stories Will Make You Cringe
Some people have been on really nightmarish dates. One guy was taken to the gym on a date. THE GYM!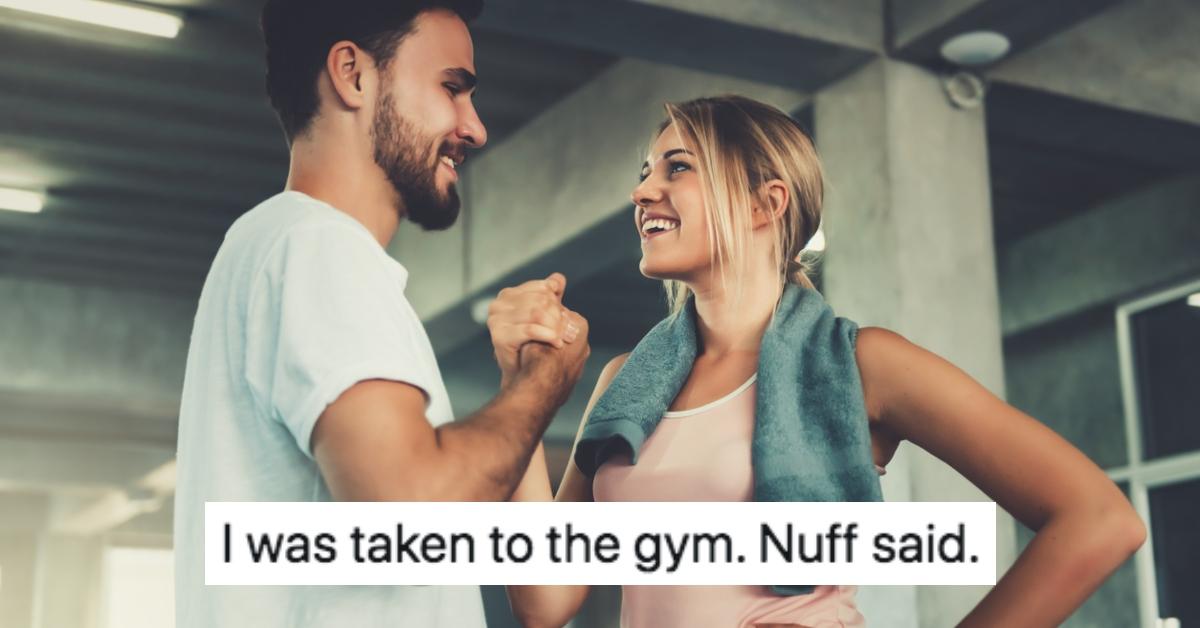 My worst date was probably the date that I had no idea was a date until the person tried to kiss me at the end of it. And that in no way compares to some of the horror stories in this thread. One person asked the people of Twitter to share, in 280 characters, the story of one of their worst dates of all time. And there are some real doozies in there!
Article continues below advertisement
AHHHHHHHHH! How did they think tricking someone into going on a date with the husband think that would entice them to agree to be their surrogate?! That's not how this works! That's not how anything works!
If anyone ever besides a doctor (maybe) asks your weight, you get up and leave immediately. That is such a red flag of a person. It's incredible that she stuck around long enough for him to try to kiss her. Yikes.
Article continues below advertisement
This is obviously the beginning of a horror movie. It's called Psycho and it came out in 1960. If you're ever on a date with someone who sets his house up to the liking of his dead mother, it's time to move on. Whatever you do, don't shower in his house.
Could you imagine not only getting set up on a blind date with your cousin but then also having to come out to each other in that moment?! In a follow-up tweet, he said they did sit down and have dinner and laughed about it. Glad they could both see the humor in the situation.
Article continues below advertisement
That stranger obviously knew something about that person that she did not, and they went through a lot of effort to warn her. I don't normally say this, but I hope she listened to that complete stranger who sent her an AirDrop. It can be used for good.
When you exaggerate your height by five inches and then you're the one who acts surprised when your date is the height she says she was, you got a problem, buddy! Did he just not think people could figure out his general height by looking at him?
Article continues below advertisement
I cannot stand this. Mumford and Sons is the "obscure" band you like?! How do you even say that with a straight face?! They're one of the biggest bands in the world. It's OK to like popular things! Just admit it!
This is extremely bizarre. I guess that woman had a real thing for men named Jon. It's unclear how many dates these two had been on but it seems like it definitely wasn't enough to warrant a marriage proposal. Something tells me she only wanted him for his name.
Article continues below advertisement
I hate this so much. If you don't want to go out on a date with someone, just tell them! Don't pick them up and act horribly toward them until they suggest ending the date. That's not fair and extremely childish.
It was bad enough that her ex showed up at the diner they were at during their date, but then she decided to leave with him?! Did she even pretend she was going home alone, or did she just stand up and say, "Uh, yeah, I pick him"?
Article continues below advertisement
Anyone who tries to make me wear anything is definitely not getting a second date. I just find that so weird and creepy. And then the racism on top of that?! This is a huge no thank you from me!
No one wants to watch that much women's soccer. Look, it's a great sport. the U.S. Women's Team is incredible. But watching several hours of games isn't the most romantic date-night activity I can think of. In fact, it might be among the least romantic.
Article continues below advertisement
Wow. The date should have ended at "got catfished," but the rest of it just throws this over the edge. Seventy is so many blocks, especially in heels. But I get it. Once you agree to the walk, what are you going to do? Just decide at block 40 that you can't do it anymore?
I have been that woman in Guitar Center trying desperately not to dig my own eyes out from boredom while my partner has the time of his life testing out gear. It's one of the worst feelings in the world. That on top of everything else definitely makes this a contender for one of the worst dates of all time.
I truly cannot believe this. Who thinks it's a good idea to take someone on a date to the gym?! If you don't know each other that well, it could be taken as a comment on their body. If not, you'll still get sweaty and look gross! Nothing about this is fun or romantic. The horror.