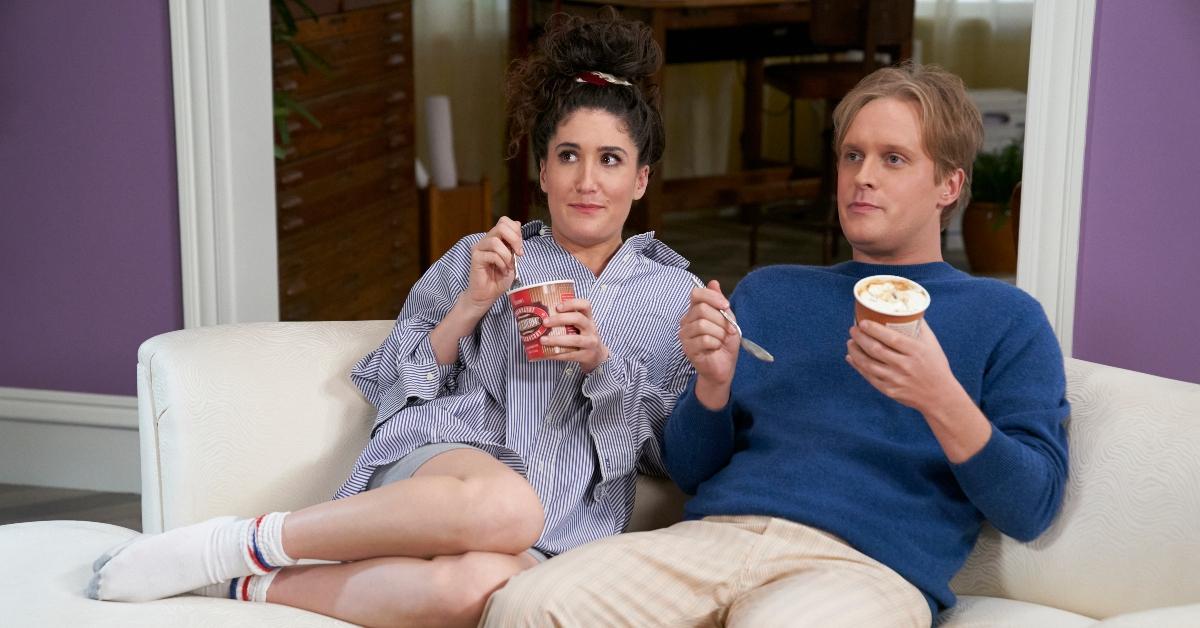 'Would It Kill You to Laugh?': Kate Berlant and John Early Talk 'Three's Company' Inspiration and More (EXCLUSIVE)
Comedy duo Kate Berlant and John Early have reunited for Peacock's latest sketch special, Would It Kill You to Laugh?, which features the pair acting as former sitcom stars who get together years later following a very public falling-out. In a sit-down interview with Meredith Vieira, the two are forced to confront each other and look back on the years-long feud.
Article continues below advertisement
The seemingly realistic sitcom subplot in Would It Kill You to Laugh?, combined with the longtime friends' natural on-screen chemistry in their sketches (which often feature other characters and plots — including a family of beavers), will certainly have audiences laughing.
Distractify spoke exclusively with Kate and John who opened up about the quirky sketch special, including the inspiration behind the show, and more.
Check out our Q&A below. (Editor's note: This interview has been edited and condensed for clarity.)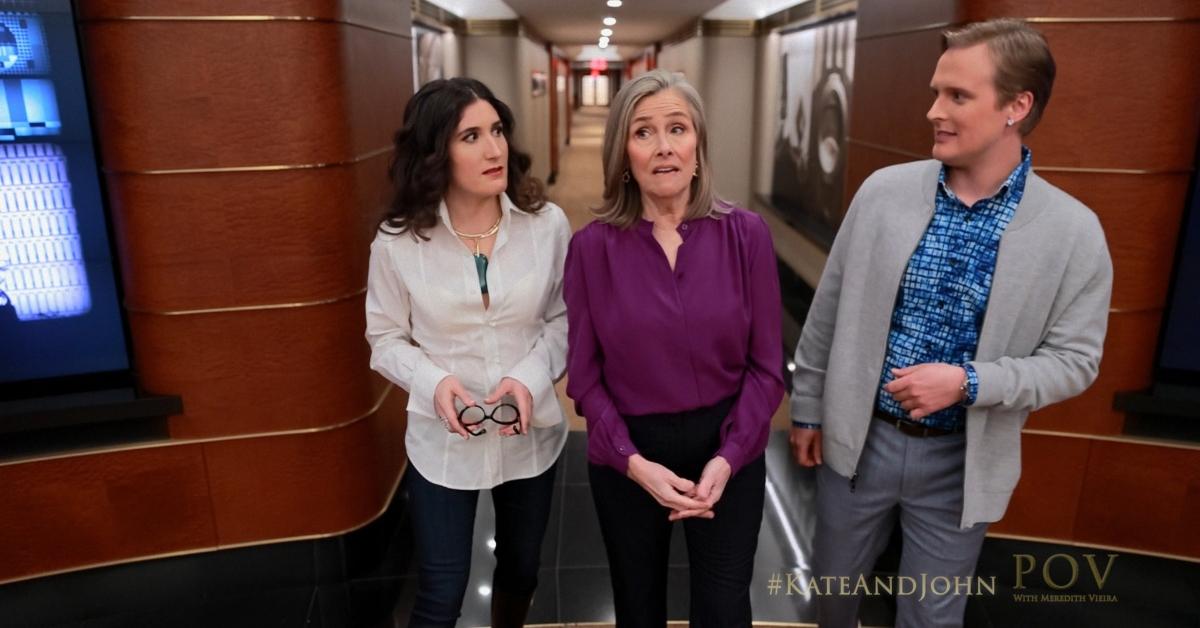 Article continues below advertisement
'Would It Kill You to Laugh?': Kate Berlant and John Early talk sitcom inspiration.
Distractify: The two of you play co-stars who reunite after all these years. Where did you draw inspiration for that storyline? Did you watch past real-life cast reunions and interviews?
Kate Berlant: Absolutely, we've watched things like that over the years; I think they're gonna be like a familiar trope that we've all sort of seen.
John Early: One of the first videos that we were really obsessed with when we first became friends about 10 years ago was this video [of] Suzanne Somers and Joyce DeWitt reuniting after like a really public falling-out on Three's Company ... and they hadn't seen each other for, like, 30 years or something. And it's so tense and just fascinating. We were obsessed with it. That's kind of the birth of that dynamic for us.
What was it like working alongside Meredith Vieira?
KB: Yes, she's amazing. We were so lucky to have her ...
JE: She was so top-tier that we were like, OK, let's get through this ask, you know, because we thought she would say no, we didn't have a lot of time. ... We got her, [we're] so lucky. She completely sells the joke. I mean, it would not be nearly as funny without someone of her stature but also without someone who knew just effortlessly how to commit to the realism of it.
Article continues below advertisement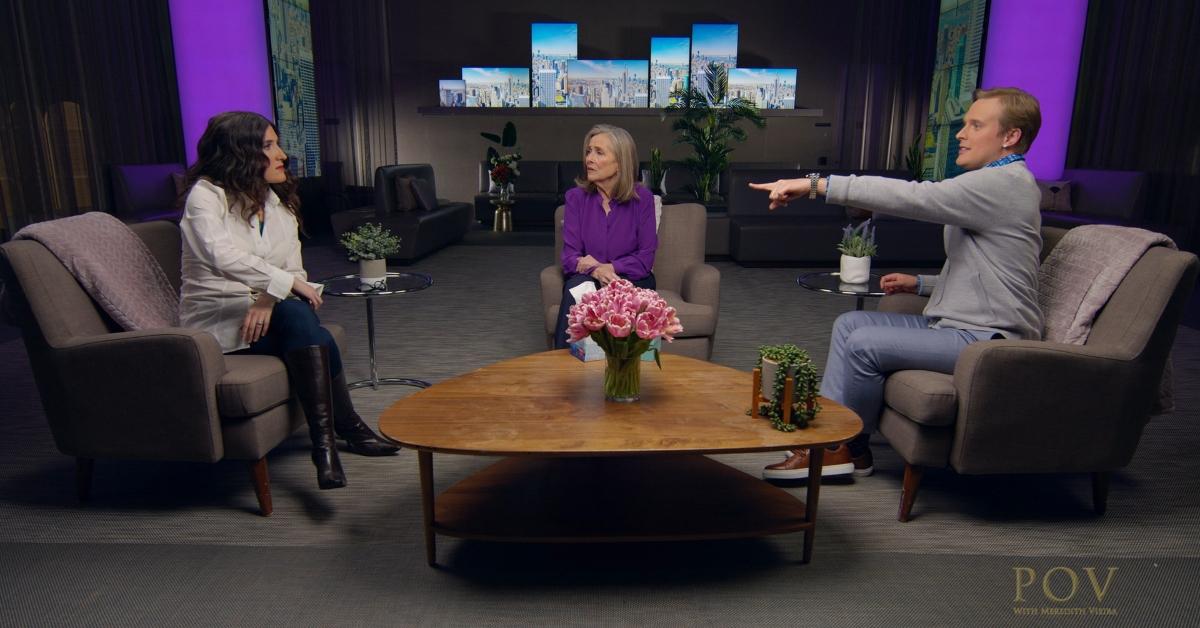 How much of this special is improv versus how much was already scripted?
KB: There is a lot of improv in everything that we do. And so we do the script. But the script in some ways is a jumping-off point. So there's a lot that's in the script that's absolutely in the special, there are moments that are improvised. ... The sketch where I'm hitting on John, that is like to the word. There's no improv in that whatsoever.
Article continues below advertisement
JE: The interview with Meredith is good, it gets really off the rails and improvisational, especially with Kate. And then the [beavers sketch], I would say is one that really, like, changed from the improvisation with [our co-stars].
What was your favorite character or sketch to film in this special?
KB: I really have to say, I couldn't really pick a favorite. I really do love us as these older ... kind of the reunion throughline. I think us playing ourselves years later, it's very personal. In a strange way.
JE: I have to say, the seduction sketch. ... [We're] usually always improvising, and so doing something so scripted really let us get to, like, properly act off of each other — and I mean, we're always acting off of each other — but with less of a kind of focus on bringing in new jokes and more just like a proper scene.
Article continues below advertisement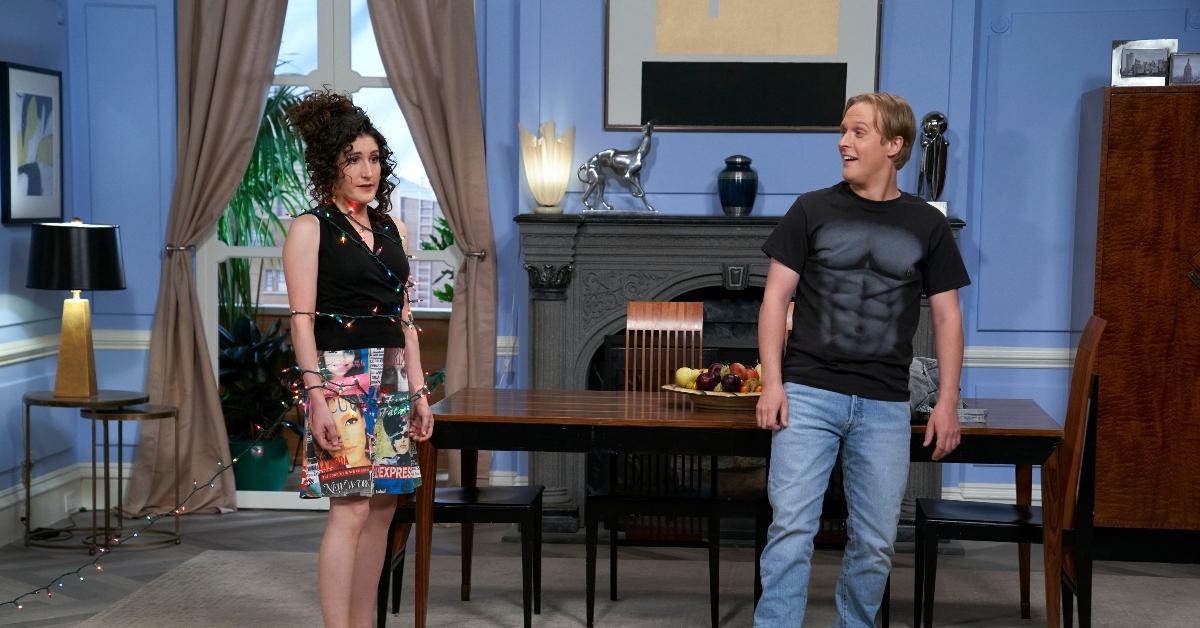 You two have said before in previous interviews that these characters are kind of an exaggeration of your real-life selves. Can you talk a little about that?
JE: I would say the TV people, like the kind of John and Kate who had the giant careers, are not us. Yeah, they're definitely not us. We have a very tender friendship. And it's fun to kind of, like, try [and] open that hostility. I think we feel very safe with each other to go to the hostile realm.
Article continues below advertisement
JE (continued): So, there's a thick line, there's a thick kind of permanent marker line [of who they are in real life versus the characters]. I would say we're still just like, in all of the characters we play, even if we're totally transforming physically like beavers, I think is extremely personal. ... I'm very anxious and people please-y, and Kate, I think you get really tired and shut down around small talk. We both get really sensitive and read into social interactions ... every single sketch no matter how wacky it is, and totally unintentional, there's always some sort of weird personal element to it. ... It comes from some kind of place of truth.
KB: You're always in there, even when you're in a beaver suit.
Would It Kill You to Laugh? is now available to stream on Peacock.