Here's What You Should Know About the 'WoW Classic' Halloween Celebration
Hallow's End has finally come to 'WoW Classic' for Halloween. So, here are all of the activities you can do, from trick or treating to apple bobbing.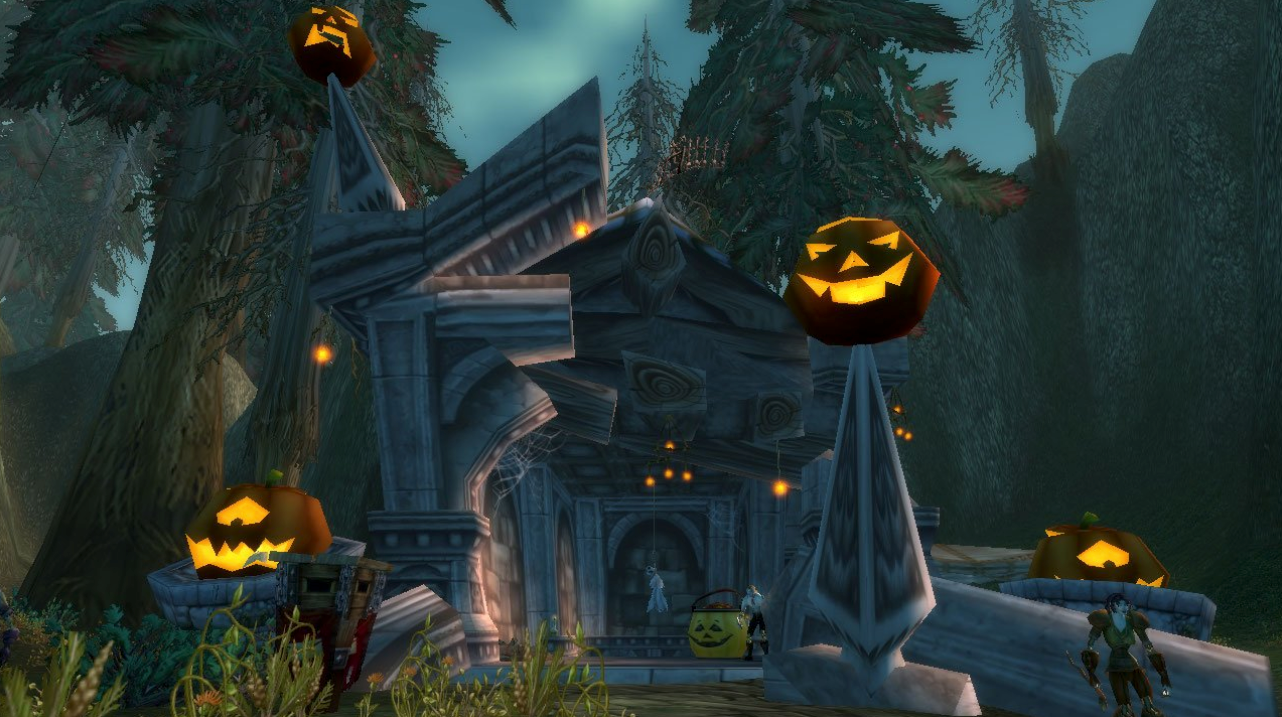 Halloween may still be a couple of weeks away here on Earth, but it has come to Azeroth! World of Warcraft's Halloween event, Hallow's End, starts today and runs through Nov. 1.
For online gamers who love wandering around a spooky setting, it's the best time of the year. However, it's not just about creepy aesthetics, so here's what you need to know about Wow Classic's Hallow's End Halloween celebration.
Article continues below advertisement
Where does Hallow's End take place?
The main celebrations of Hallow's End, per the WoW website, take place in the following locations: Stormwind, Ironforge, Darnassus, Orgrimmar, Undercity, Thunder Bluff, Dalaran, Shattrath, Exodar, and Silvermoon.
There are also activities taking place at every inn. (And, just FYI: If you happen to prefer the retail version of World of Warcraft, there's an extensive Hallow's End event happening there, too!).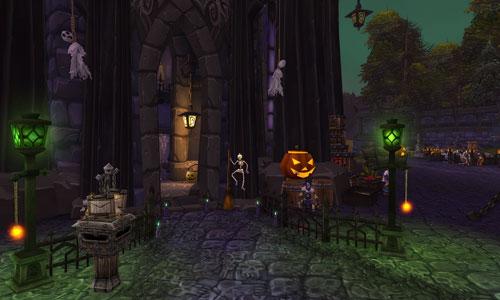 Article continues below advertisement
WoW Classic Halloween basically lets you re-live your childhood. 
While scoping out the spooky décor is definitely high on the list of things to enjoy during Hallow's End, there's so much more to do... for example, trick or treating.
Yes, you hear that loud and clear, folks — according to the WoWhead Wiki page, you can talk to innkeepers once every hour to either be tricked or treated. Fingers crossed for the latter, though.
If you are tricked, you get a costume that allows you to transform into either a frog, human ghost, kitten, Mini-Diablo, skeleton or snake for a couple of minutes, according to the event's Wiki page.
If you're treated, though, you'll receive a Treat Bag instead — these contain candy, masks, or Hallowed Wands you can use to cast costume spells on other players.
Article continues below advertisement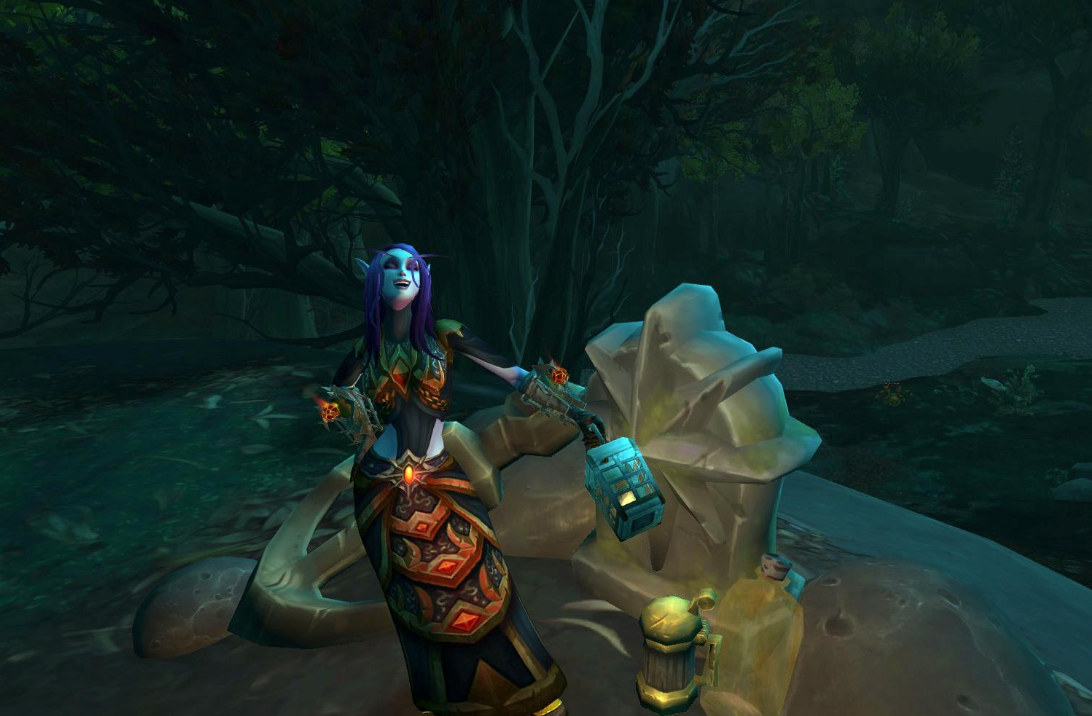 You can also trick or treat as part of the Hallow's End Orphan Treats Questline — If you're a member of the Alliance, you'll be traveling around and completing tasks in order to get candy for an orphan named Jesper.
For Horde members, on the other hand, you'll be helping out an orphan named Spoops (yes, really LOL).
Article continues below advertisement
Hallow's End for WoW Classic will also include apple bobbing!
Apple bobbing is fun no matter where you do it, but the nice thing about apple bobbing in Wow Classic is that you don't have to worry about germs.
Plus, it's super easy — just go to an inn and click on the apple bobbing pool to receive five free Bobbing Apples. They can be used to restore health and grant a Stamina and Spirit buff to your character.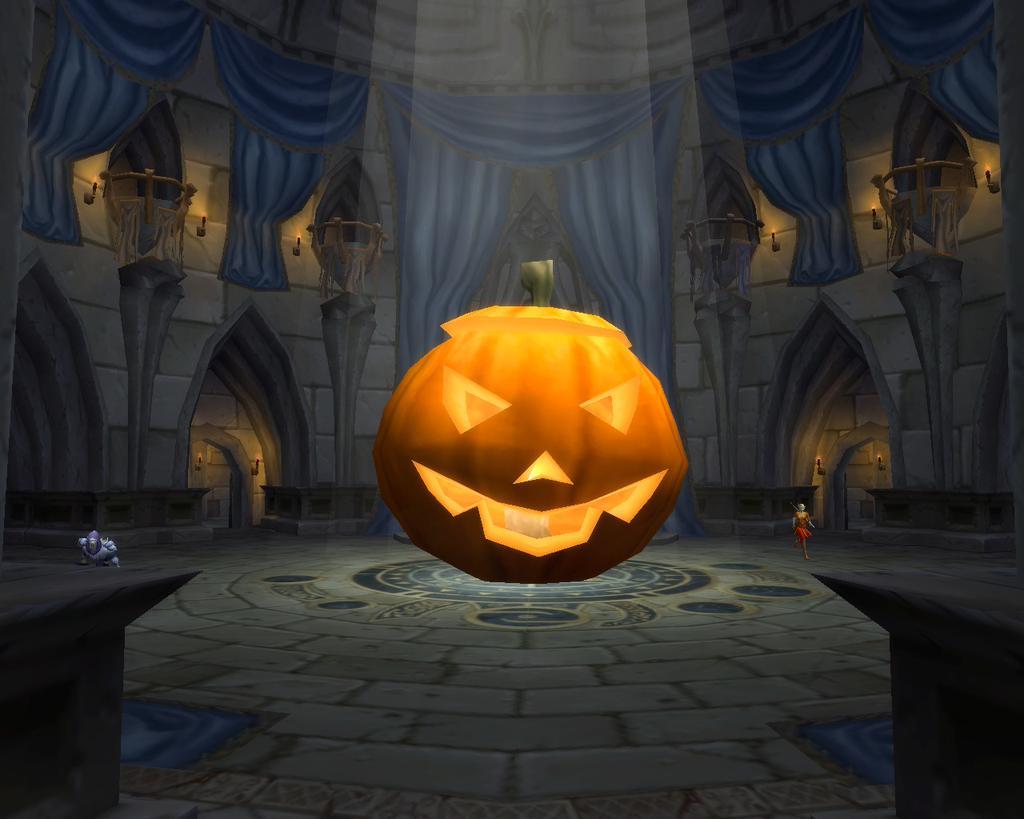 Article continues below advertisement
You won't want to miss the Hallow's End Wickerman Festival quests.
Travel to either Stormwind or Undercity to enjoy Wickerman Festival celebrations and pick up some quests. One quest requires you to light your own faction's Wickerman statue, while another asks you to douse the opposing faction's statue.
No way that could end badly for anyone. But what's Hallow's End without a little mischief?
Oh, and speaking of mischief, there are also stink bomb quests. Fly to the opposing faction's celebrations and drop stink bombs on their heads.
Or, if you're feeling charitable, you can volunteer to clean up the stink bombs of others.
Article continues below advertisement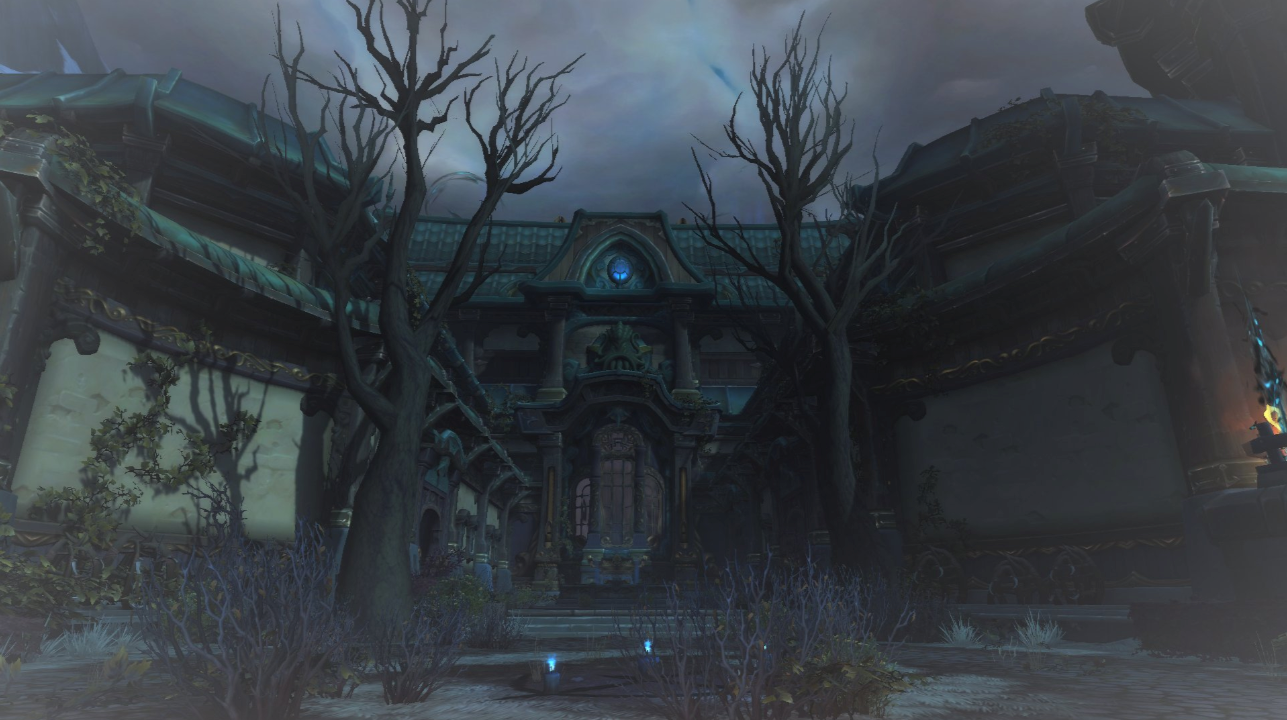 Can you get the Headless Horseman mount in WoW Classic?
The Headless Horseman is the big baddy of Hallow's End. Unfortunately (or fortunately, if you're trying to avoid him), he only appears in the retail version of World of Warcraft.
There, if your character is at least level 89, you can use the Dungeon Finder to join an encounter against the Headless Horseman and win a Loot-Filled Pumpkin that may include the Hallow's End mount.
But don't let that stop you from enjoying the WoW Classic Halloween event. There's still so much to do, and only a couple of weeks to do it in.
Think you can handle all the spooky goodness WoW Classic has to offer during this Halloween event? Try it out, if you dare.