Xbox and Taco Bell Are Giving Away a New Console Every 10 Minutes — Here's How to Win
Microsoft and Taco Bell have partnered to give away one free Xbox One X every 10 minutes. Here are the rules and how to enter so you can win!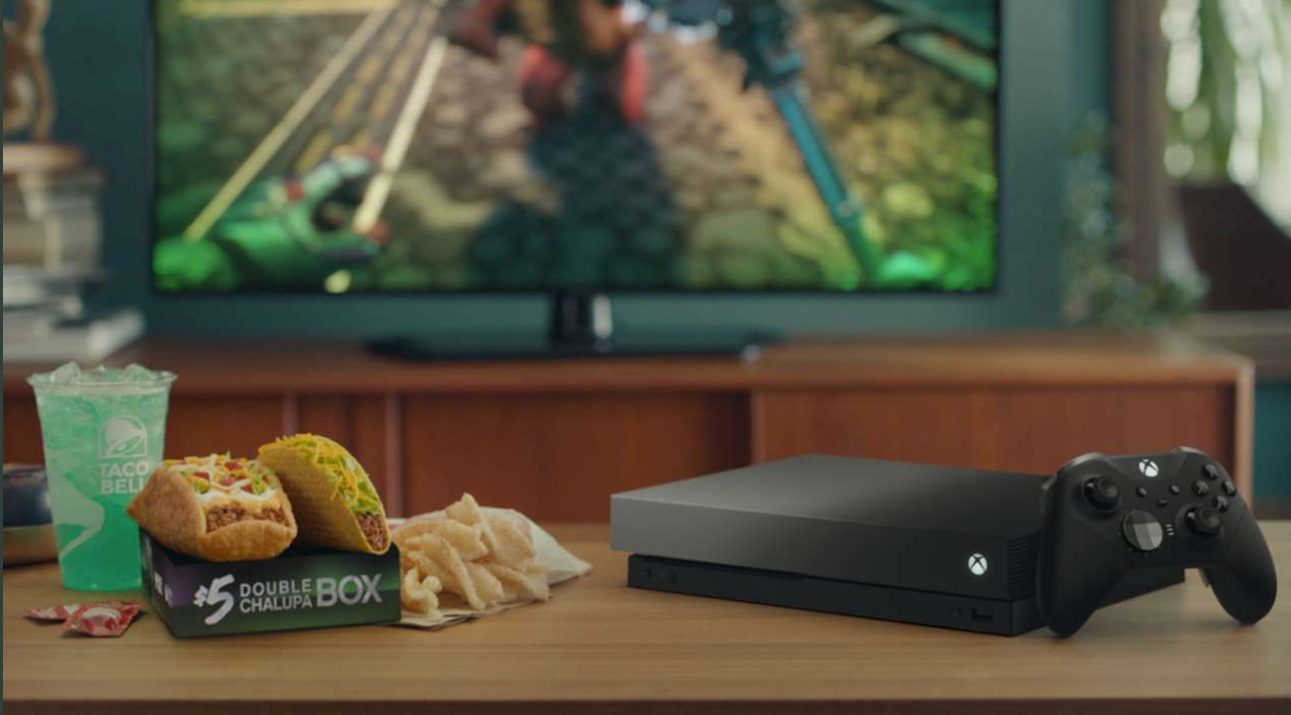 Video games and tacos. Tacos and video games. It's truly a match made in heaven. No one knows that better than the folks behind Taco Bell and Microsoft's new console: The Xbox One X.
That's why they're partnering up for a giveaway. And not just any giveaway: From Oct. 17 until Nov. 23, Taco Bell and Microsoft are giving away one Xbox One X every 10 minutes! Read on to get the lowdown on the Taco Bell Xbox rules, and you might win the next one!
Article continues below advertisement
Want to know how to win? These are the Taco Bell Xbox giveaway rules:
Getting your taco-loving hands on a brand-new Xbox One X might be easier than you think. All you have to do to enter the competition is obtain an entry code using one of the three following methods: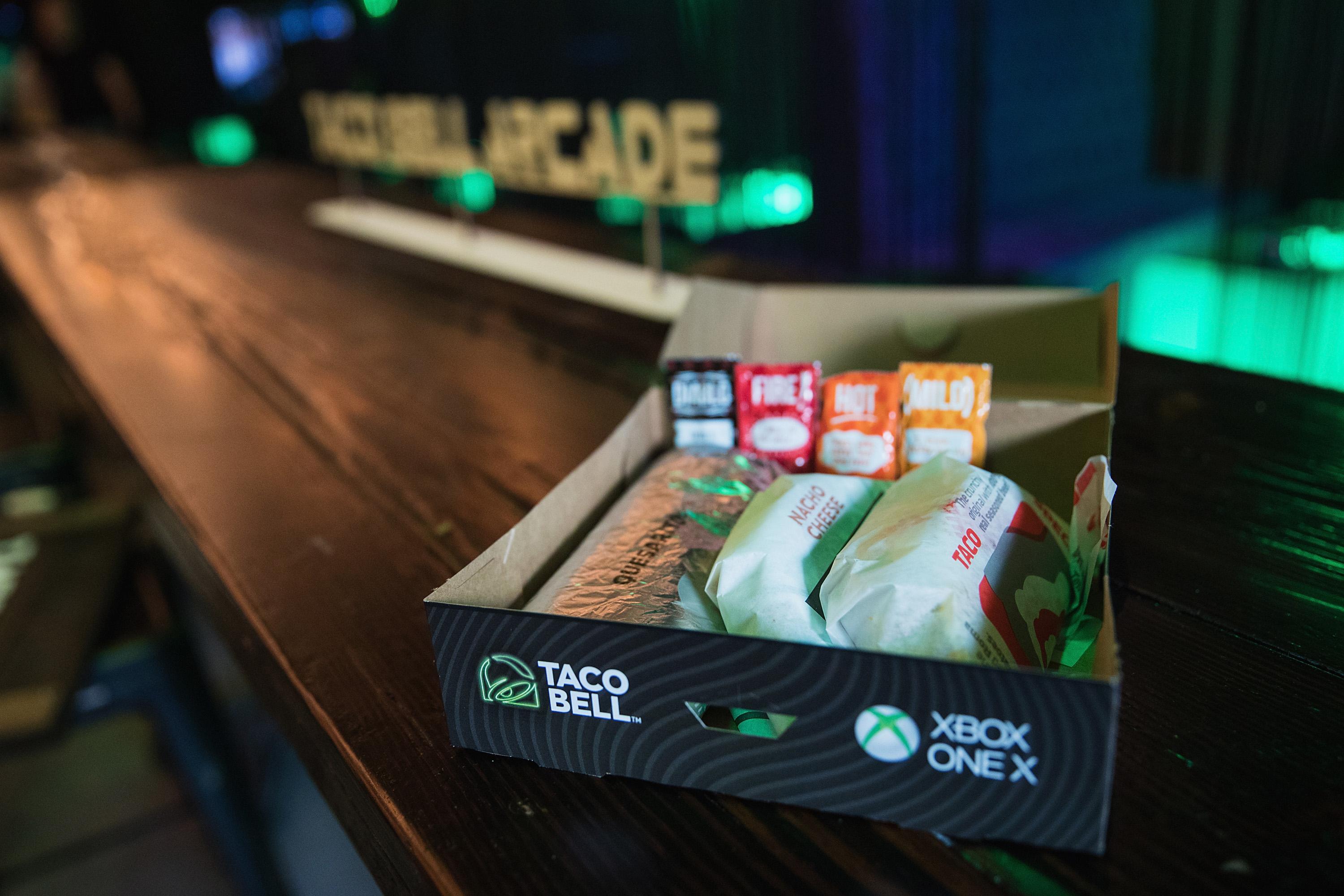 Article continues below advertisement
1. Buy the Taco Bell $5 Chalupa Box from a participating Taco Bell restaurant. This is our personal favorite method because even if you don't win an Xbox One X, you still get Chalupas!
2. Mail in a code request. Send a postcard (no envelopes!) including your full name, address, age, and email address to Taco Bell® and Xbox Game Code Request, P.O. Box 251328, West Bloomfield, MI 48325. You'll then receive a code in your email. You may do this up to 32 times, so if you happen to have a lot of index cards handy, get writing!
3. Request a code online. Go to winxbox.com to fill out your info and get a code sent to your email.
Article continues below advertisement
Once you've obtained a code, enter it online (or text it to 72823) and you'll instantly find out whether you've won that sweet, sweet gaming console. You can enter a new code once per day until the end of the giveaway (which, again, is Nov. 23).
Article continues below advertisement
What's included in the Taco Bell Xbox One X bundle?
That's where things get really sweet. Each bundle includes an Xbox One X Eclipse Limited Edition, an Xbox Elite Wireless Controller Series 2, and an Xbox Game Pass Ultimate six-month membership!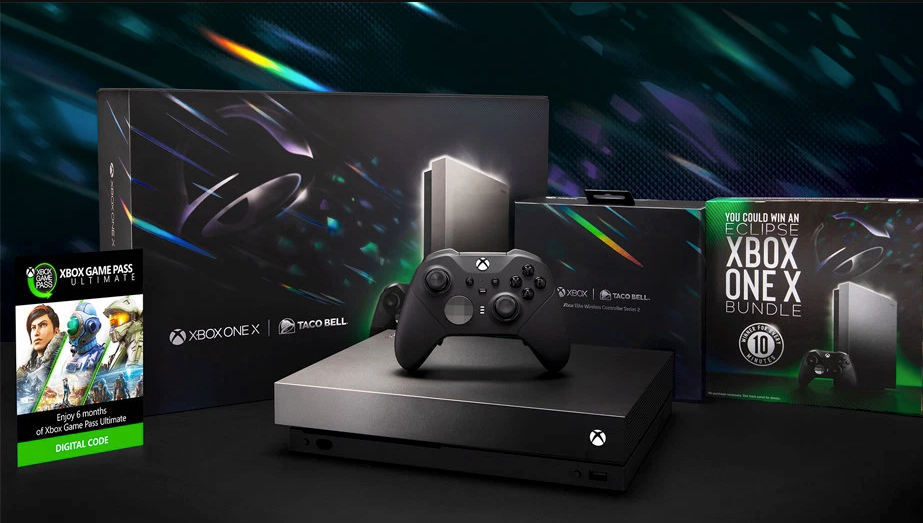 Article continues below advertisement
The Series 2 Elite controller is an especially exciting inclusion, as it's not slated to come out until Nov. 4. That means that if you win a Taco Bell Xbox bundle before then, you can get it early. In fact, According to CNN, giveaway winners can expect their bundles a mere 48 hours after their win is announced. You could have that controller (and the console, and the Game Pass) in two days!
How many Taco Bell Xbox Ones are there?
As we mentioned earlier, Taco Bell and Microsoft are giving away one bundle every 10 minutes while the game lasts. According to the official rules, they have 5,454 bundles total — could one of them be yours? Maybe! But first, you have to enter.