Yeezy Gap x Balenciaga: A Look at Kanye's New Collab
Yeezy Gap Engineered by Balenciaga: As the collaboration hits the Gap website, fans are ecstatic over Kanye's latest clothing offerings.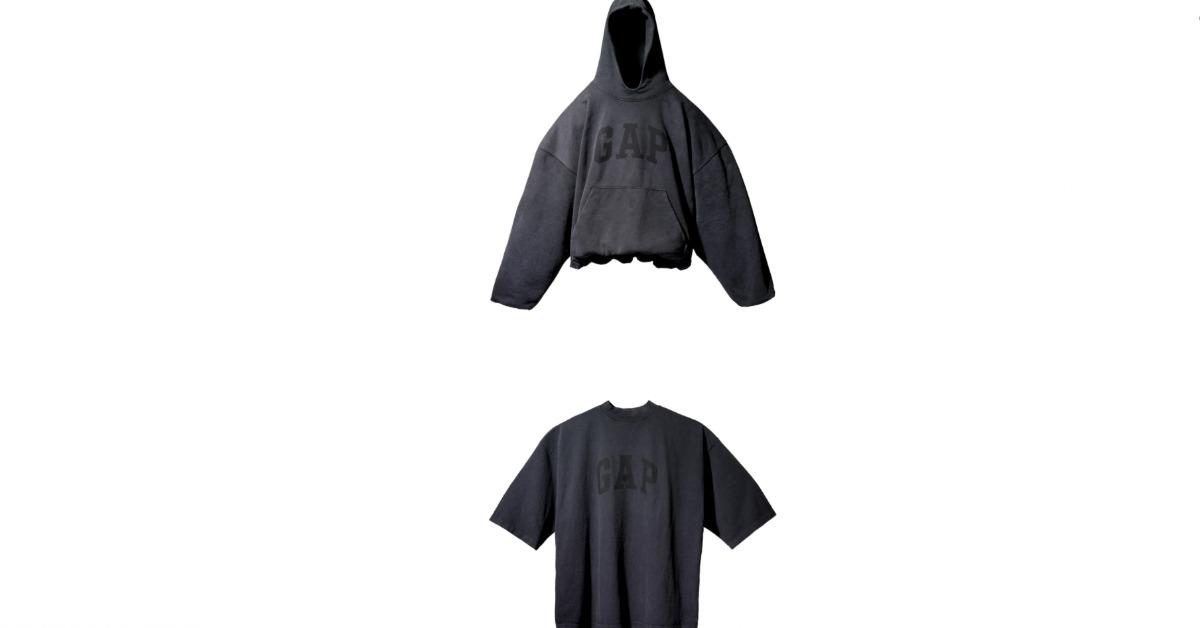 Back in 2016, Kanye West promised fans when he signed with Adidas that "eventually, everybody who wants to get Yeezys will get Yeezys." As time went on, that statement became truer and truer as the coveted shoes' resell prices fell and Adidas began pumping out more colorways and models than ever before. It's clear from the handling of his Adidas deal that Ye is all for democratizing fashion, and now that exact same ethos is translating into his other collaborations.
Article continues below advertisement
When Ye released his first round of Yeezy Gap jackets and hoodies, the products sold out quickly and became cult favorites in the fashion world. Now, after months of speculation, the artist has finally released his latest mega collaboration: Yeezy Gap Engineered by Balenciaga. Keep reading for all of the known details on how the new line of garments from the "Donda" artist came to be.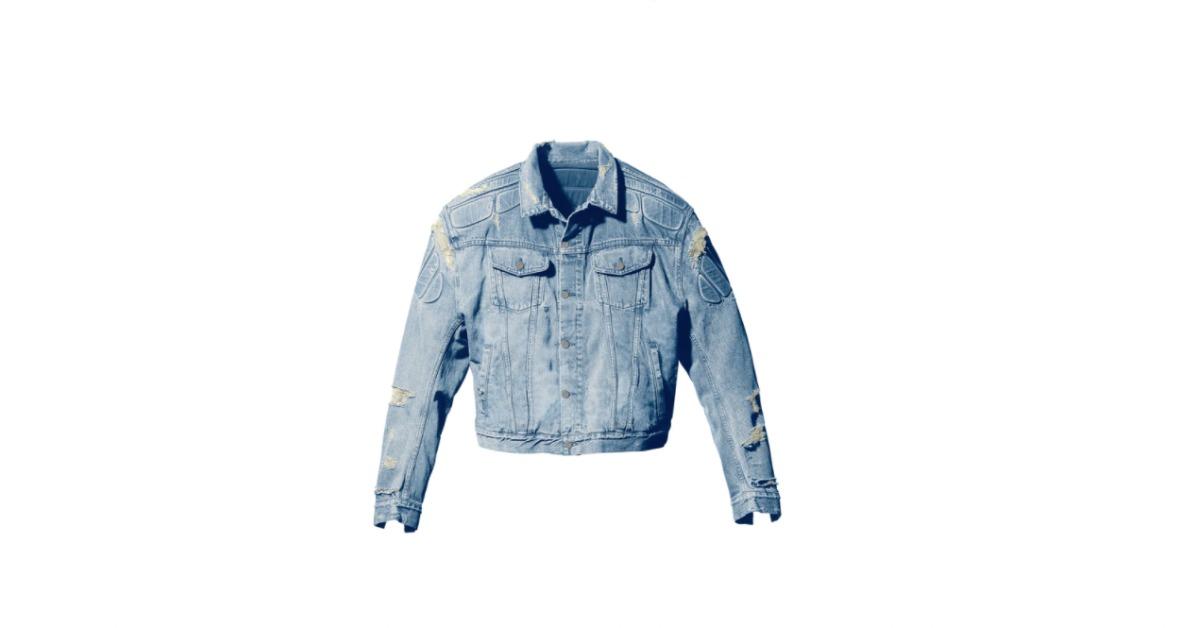 Article continues below advertisement
The Yeezy Gap Engineered by Balenciaga line consists of a hoody, T-shirts, pants, and a denim jacket.
Unlike his previous offerings with Gap which were completely brandless, Ye's new Yeezy Gap Engineered by Balenciaga line, co-developed with Balenciaga creative director Demna Gvasalia, is heavy on the graphics by comparison. The shirts and hoodies are dyed black, with a matching tonal Gap logo arched across the chest. On the back, a dove with its wings spread is printed across the upper half of the fabric.
Other shirts seem to bear an exterior-facing small, blue Yeezy Gap logo stamped at the top, a branding element that was reserved for the inner tags of Ye's last round of "perfect hoodies" and "round jackets." As for the pants, they appear to be the only garment with no branding in this collection.
Like his last round of clothing, the hoodies and tees look to be heavyweight and baggy yet cropped, something that has become a signature of the Yeezy Gap aesthetic over the last year.
Article continues below advertisement
The most Balenciaga-esque piece of the first round of the collaborative offerings is undoubtedly the distressed denim jacket with moto-style padding on the back. This is actually the exact jacket that Ye himself wore during his December 2021 Free Larry Hoover concert.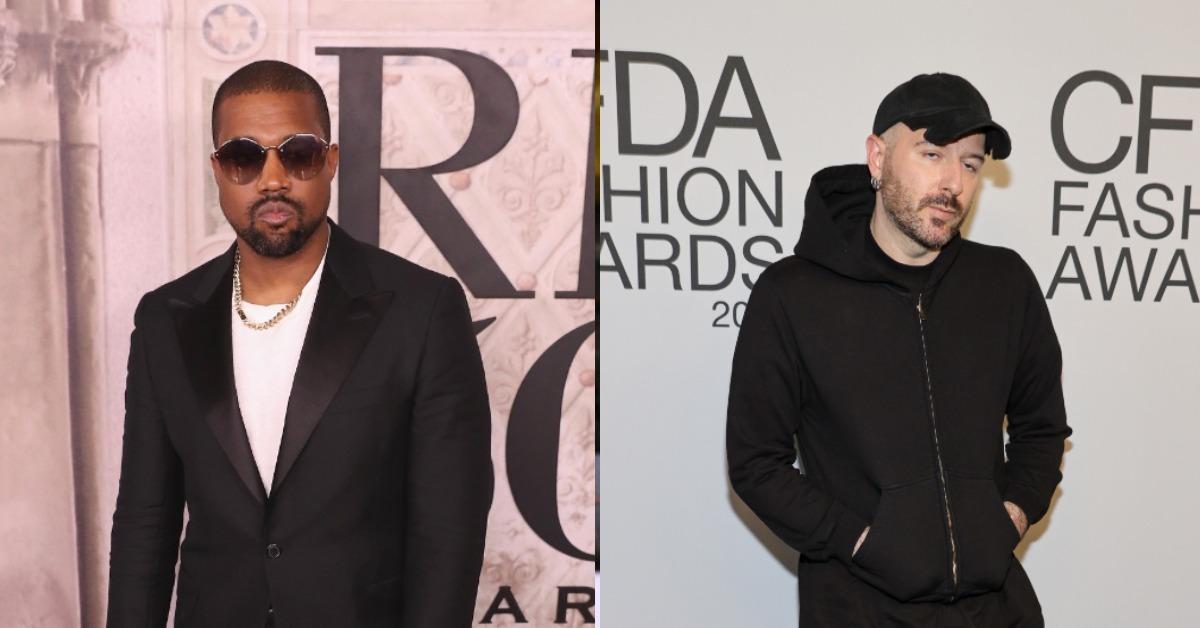 Article continues below advertisement
Ye and Demna have been working together on different projects for quite a while now.
Demna, who initially linked up with Ye back in "The Life of Pablo" era, has remained a close friend of the artist for years, constantly bouncing creative energy back and forth. Ye is a known fan of Demna's work and has sported both Balenciaga and his other brand, Vetements, consistently over the last six years or so. When Ye began his "Donda" rollout in 2021, he tapped the designer once again to help design the merchandise for his listening parties.
Now, the two have finally brought their friendship and collaborative track record to a culmination with the release of Yeezy Gap Engineered by Balenciaga. The collaboration is a bold concept that takes the design language of one of the world's foremost fashion houses, the brain of one of pop culture's biggest superstars, and marries both with the accessibility of a brand like Gap.
Article continues below advertisement
As Ye told Vogue when the collaboration's name was officially unveiled, "It is a vision come true to work with Gap and Demna, the creative director of Balenciaga, to make an incredible product available to everyone at all times."
For Demna, the drive to continue to work with Ye comes from how much the artist pushes him to always be better.
Article continues below advertisement
"There are very few people that I know, especially of Ye's caliber, who really understand my work so well," Demna told Vogue. "He makes me come out of my comfort zone and be a better designer. There's no ego when we collaborate, just a mutual drive to evolve and do something great and new."
The Yeezy Gap Engineered by Balenciaga range of collaborative garments was released on Feb. 22, 2022, at Kanye's "Donda 2" event in Miami, and then received a wider release on Feb. 23, 2022, on the official Yeezy Gap website. Along with the release, Ye, Gap, and Balenciaga teased future brand offerings, which include various oversized puffer jackets, rubber boots, sling bags, and more.
No official release information has been announced for those other products, but the first round of Yeezy Gap Engineered by Balenciaga has already completely sold out on the brand's website. T-shirts were priced at $120 and $140, hoodies were priced at $240, sweatpants were $180, denim pants were $220, and the padded denim jacket was $440.