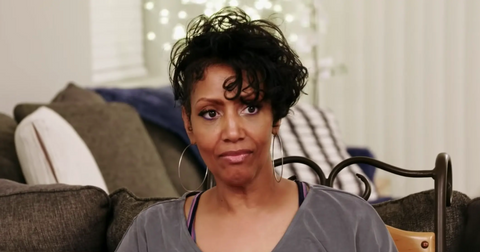 '90 Day Fiancé' Alum Yolanda Leak Has a New Man — Who She Also Hasn't Met in Person
By Sara Belcher

Updated
Fans of 90 Day Fiancé: Before the 90 Days will remember Yolanda Leak fondly. The widow was on the show looking for love after the death of her late husband, but her family was worried she was being catfished by "Williams," who she had only ever spoken to through Instagram DMs.
As we know, things didn't work out between her and her international internet beau, so Yolanda went looking for love again. Could she have found it?
The reality show star recently revealed that she has a new boyfriend, though much like her on-screen romance, this one also raises some eyebrows. All of her fans just want what's best for Yolanda, but they're not so sure this one is it.
Who is Yolanda's new man, and is he at least who he says he is this time?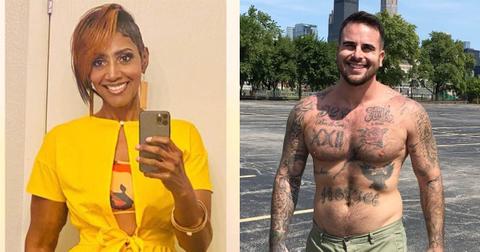 Yolanda went public with former 'Bachelorette' contestant Josh Seiter.
Despite the reality television world seeming large from the outside, it's a lot smaller than you'd think. Yolanda recently revealed her new man is another reality star, hailing from the ABC show The Bachelorette.
Yolanda's new man is none other than Josh Seiter, a former contestant on The Bachelorette. If his name doesn't sound that familiar, that's because he wasn't on the show for long. As a contestant on the show's 11th season, he was sent home during Week 1 by Kaitlyn Bristowe.
That short-lived experience left a sour taste in Josh's mouth, as he admitted to the Chicago Tribune that the producers coached him to act a certain way with the promise of longevity on the show.
"No more shows like The Bachelorette, where it's kind of like a circus show," he told the outlet. "I would never do that again."
Josh and Yolanda still haven't met in person.
Just like Yolanda's relationship with "Williams," her relationship with Josh has also taken place entirely online. They have yet to meet in person, though they've been vocal about their love for each other — and have wasted no time bashing the haters.
Many viewers immediately jumped to comment on the duo's age difference, as Yolanda is 52 compared to Josh's 33. This nearly 20-year age gap has already brought critics on both sides. Add to that "Williams," who seems to be trying to win Yolanda back, and the couple have a lot working against them.
"This is my queen ... and I'm normally very private when it comes to my love life. But seeing someone I love having to re-live her past torment is something I'm not used to dealing with," Josh wrote in an Instagram post of Yolanda he shared. "I don't understand why someone would want to destroy the life of a kind, caring INNOCENT woman like Yolanda who has nothing but love to give. But I want him to know that despite his physical threats towards me I'm not going anywhere, our bond is not breaking, and he won't tear us apart. 'Nuff said."
The two are allegedly flying to meet each other in person very soon. Considering the two met during a global pandemic, we can excuse the fact that they have yet to meet offline — but we're hoping this romance ends on a better note for Yolanda.