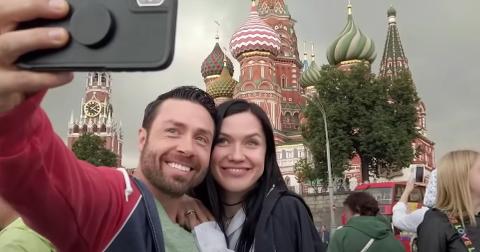 The '90 Day Fiancé: Before the 90 Days' "Tell-All" Leaks Are Too Juicy
By Chrissy Bobic

Updated
What some 90 Day Fiancé fans look forward to the most each season is the end. Not because they want to say goodbye to the hot messes that are some of the stars of the show, but because it means the "Tell-All" is on its way to give juicy updates on everyone from the season. And for the 90 Day Fiancé: Before the 90 Days Season 4 "Tell-All," there was a leak ahead of the season finale, courtesy of the Frauded by TLC Instagram account.
That's right — you can find out what happens with almost every couple from the season before the season is even officially over. Maybe you're holding out hope for catfish victim Yolanda Leak to find someone new, or you are living for Rose Vega telling off Ed "Big Ed" Brown and you want more. Either way, the "Tell-All" is about to be, as the kids say, lit.
Warning: spoilers ahead for 90 Day Fiancé: Before the 90 Days Season 4.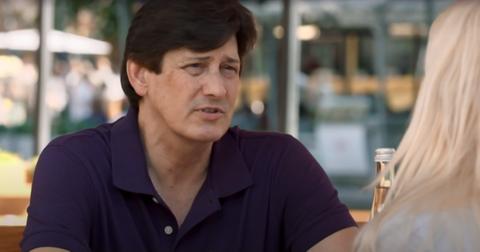 Lana is real on '90 Day Fiancé: Before the 90 Days.'
The biggest shocker from the leaked footage of the 90 Day Fiancé "Tell-All" is that David Murphey and his Ukrainian girlfriend Lana actually meet up. It might be his fifth trip to Ukraine overall, but somehow they meet up and are now engaged. Let that sink in for a minute. If David can meet and propose to his online girlfriend of seven years and get engaged, there's hope for almost every potential catfish situation.
The '90 Day Fiancé: Before the 90 Days' "Tell-All" reveals that Rose is here for tearing Ed apart.
Rose already tore Ed apart when she confronted him in the May 3 episode about how he had continually insulted her since they met in person. He probably had it coming, from the mouthwash incident to apparently keeping the vasectomy plans secret. And, according to Rose and Ed's "Tell-All" spoilers, Rose continues to stand up to him. So it's safe to say that they are donezo.
Williams doesn't show up to the "Tell-All" (shocker).
Yolanda has been in denial for the majority of the season, but it was clear from the start that her online boyfriend, Williams, wasn't who he claims to be. Even when Yolanda's kids did reverse image searches on Google and found the biggest red flags in regards to Williams, Yolanda held out hope that he was the real deal. Whoever he is, he doesn't show up to the "Tell-All" this season and instead, producers bring in a catfishing expert.
But Geoffrey and Varya don't either.
One couple who is a no-show is Geoffrey Paschel and Varya Malina. After the news of Geoffrey's criminal past was revealed for fans well before he told Varya a fraction of his charges on the show, most fans wrote him off. If his criminal record is the reason for both him and Varya staying away from the "Tell-All," then it makes sense and it's probably best for everyone involved. Unfortunately, though, it doesn't clear up where Geoffrey and Varya stand as a couple.
Ash and Avery's fighting on '90 Day Fiancé' definitely wasn't fake.
According to the "Tell-All" spoilers, Ash Naeck and Avery Warner officially broke up right before they filmed the "Tell-All." They were also fighting during the recording of it and while the rest of the cast started off having Avery's back, the tone shifted by the end. So as it turns out, all of the fighting they did toward the end of the season wasn't just clever editing to give them a meatier storyline.
Erika and Stephanie are still fighting.
Unfortunately, not every couple from the season worked out. And, according to the "Tell-All" spoilers, Erika Owens and Stephanie Matto are part of another one of those couples. Apparently, they are still heavily arguing during the "Tell-All," much they have been on and off throughout the season. It's not a huge shocker for fans who have watched their extreme highs and lows and if they stay broken up, it's probably for the best.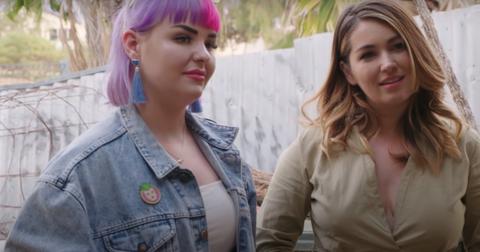 While most of the 90 Day Fiancé: Before the 90 Days Season 4 couples might have started off with good intentions, judging by the "Tell-All" leaks, it seems like almost all of them broke up by the end of the season. But if they also spent the better part of the season fighting, it's probably necessary.
Watch 90 Day Fiancé on Sundays at 8 p.m. ET on TLC.