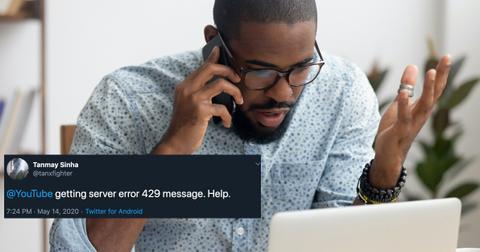 Here's Why You're Most Likely Receiving YouTube's "429 Too Many Requests" Error
By Lizzy Rosenberg

Updated
If you're an avid YouTube user, you've most likely seen the disappointing 'Error 429' or '429 Too Many Requests' notification on more than one occasion, especially on Thursday, May 14 when the site went down. And although it can be a frustrating roadblock while you're trying to watch your favorite creators or access analytics, you can usually fix the problem on your own.
Before getting overly overwhelmed and frustrated with YouTube's 429 error, take a deep breath — YouTube's servers may have crashed or an easy fix might do the trick.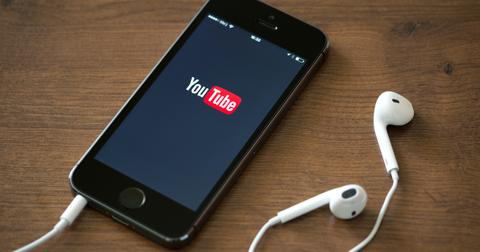 What is YouTube's Error 429?
On more than one occasion, you've most likely tried to click on something on YouTube, and you got an error that looked like one of the following:
429 Too Many Requests
429 Error
HTTP 429
Error 429 (Too Many Requests)
And although it seems like a technical issue far too difficult for non-engineers to understand, the problem is usually relatively straight-forward — the server is simply overwhelmed, according to Kinsta.
Maybe you clicked a video too many times without giving it time to buffer or load or the server might be having a meltdown. Basically, the error means the system is experiencing overdrive, and it isn't quite understanding what you want to do. If that's the case, the solution is quite simple.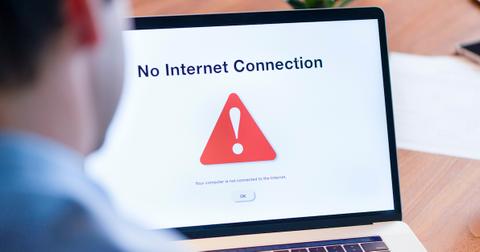 What do I do if I get 'Error 429'?
There's a chance that your YouTube video isn't loading quickly enough due to your internet connection, according to Appuals. Make sure you're connected to WiFi or another internet source, and if it isn't properly connected, maybe try restarting your internet router by unplugging it and then plugging it back in.
The issue could also stem from your internet service provider, which basically means your IP address is banned from the site. If you're using OVH or any other VPS that has been blocked by YouTube, try contacting your internet service provider, and ensure they haven't been blocked by YouTube. If they have, though, try requesting an IP address change.
On Thursday, May 14, however, it appeared that a large portion of YouTubers were experiencing Error 429 on YouTube, which indicated that the site was down. There was nothing users could really do, besides wait it out. Luckily, though, it seems as though engineers from the beloved platform have the site up and running once again.
Nothing sets off Twitter quite like 'Error 429' on YouTube.
Everybody knows that Twitter loves to complain together, and most importantly, panic together... especially when they're experiencing technical difficulties on any of their favorite social media sites. Check out a few panicked reactions to YouTube's May 2020 server crash from Twitter below — the struggle was way too real.
Whether it's due to your internet connection, your service provider, or a YouTube outage, an 'Error 429' notification is always a bummer. Stay strong, though — we can definitely get through this together.