YouTube TV Users, Be Warned — the Streaming Platform Is Increasing Its Prices Again
YouTube TV is increasing its prices once again, and users are far from happy. The addition of eight ViacomCBS channels came with a hefty price hike.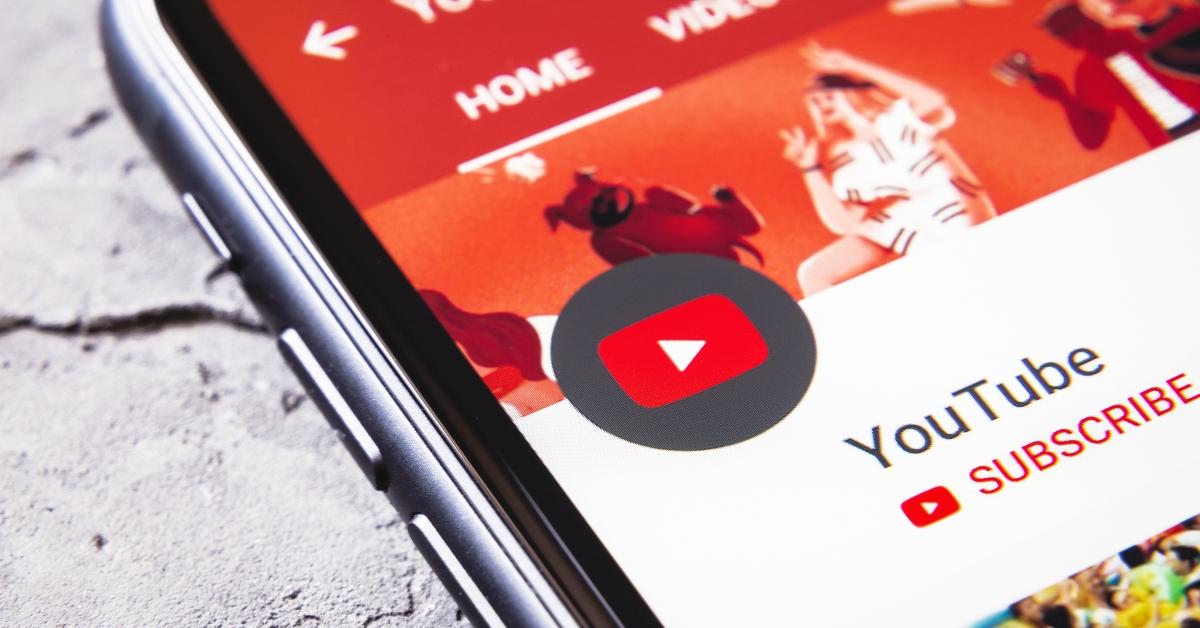 YouTube TV subscribers will get to enjoy content from eight ViacomCBS channels, including Comedy Central, Nickelodeon, and MTV, starting on July 1. The streaming platform is also unrolling a wide range of new features designed to create an even more seamless user experience. Unfortunately for subscribers, however, the changes come with a robust price increase. Monthly subscription fees will be raised from $50 to $64.99, starting this billing cycle.
Article continues below advertisement
YouTube TV is increasing its prices once again.
YouTube TV last raised its prices in April 2019, coinciding with the acquisition of content commissioned and produced by the Discovery Channel. Back then, the monthly subscription fee was increased from $40 to $50. The new price makes the channel more expensive than Hulu with Live TV, AT&T Now Plus, or FuboTV plan, all of which fare for $55 per month.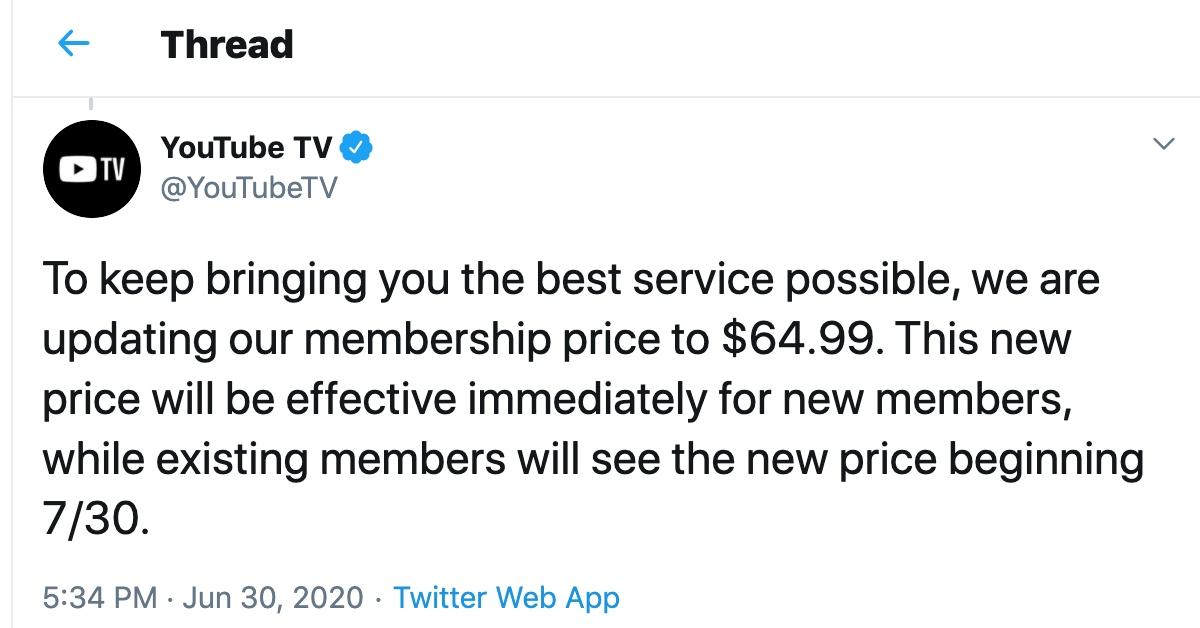 Article continues below advertisement
"We don't take these decisions lightly, and realize how hard this is for our members. That said, this new price reflects the rising cost of content and we also believe it reflects the complete value of YouTube TV, from our breadth of content to the features that are changing how we watch live TV," wrote Christian Oestlien, the VP of product management at YouTube TV, in a new blog post.
"While we would love every member to continue to stay with our service, we understand that some of you may choose to pause or cancel your membership," he added.
Article continues below advertisement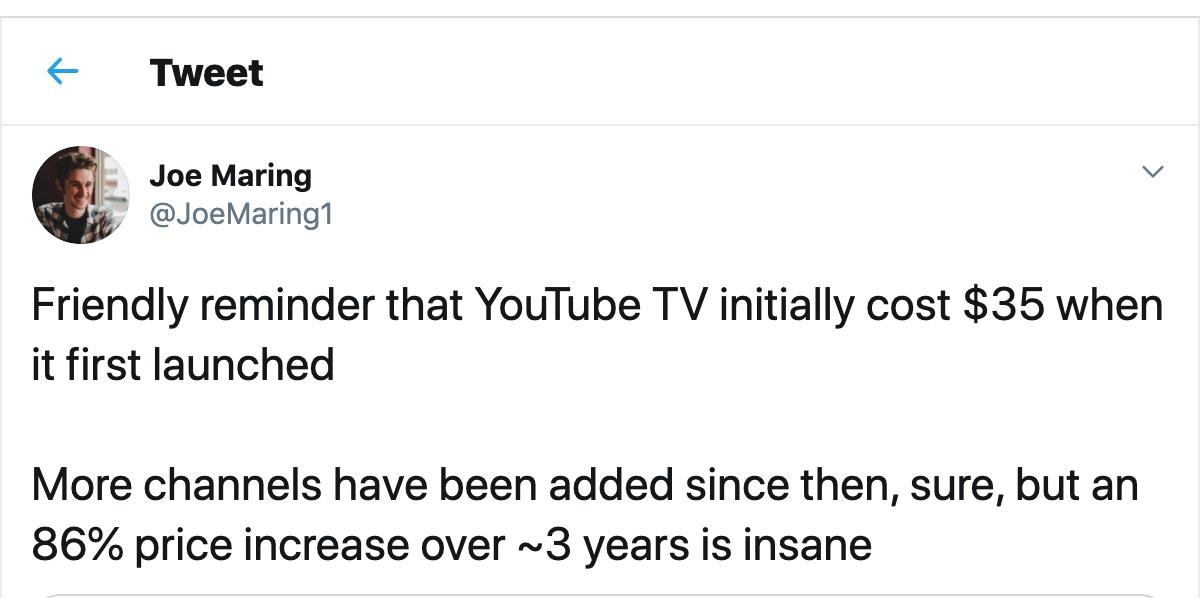 Although the robust price increase is likely to alienate a few customers, the new changes will allow YouTube TV to further cement itself as one of the most innovative streaming platforms out there.
The addition of eight ViacomCBS channels, including BET, CMT, Comedy Central, MTV, Nickelodeon, Paramount Network, TV Land, and VH1 marks the next step in YouTube TV's continued attempts to become a streaming platform with a sizeable and expertly curated library.
Article continues below advertisement
Starting on Wednesday, July 1, subscribers will get the chance to watch shows like The Daily Show with Trevor Noah, RuPaul's Drag Race, or SpongeBob SquarePants.
Other channels like BET Her, MTV2, Nick Jr., NickToons, TeenNick, and MTV Classic will also be added at a later date.
In addition to the whole host of new shows, YouTube TV is also unrolling new features like the one allowing you to skip specific segments in a news program. It will be available on TV setups and mobile ⁠— though it will only arrive on the latter sometime in the next few weeks.
Article continues below advertisement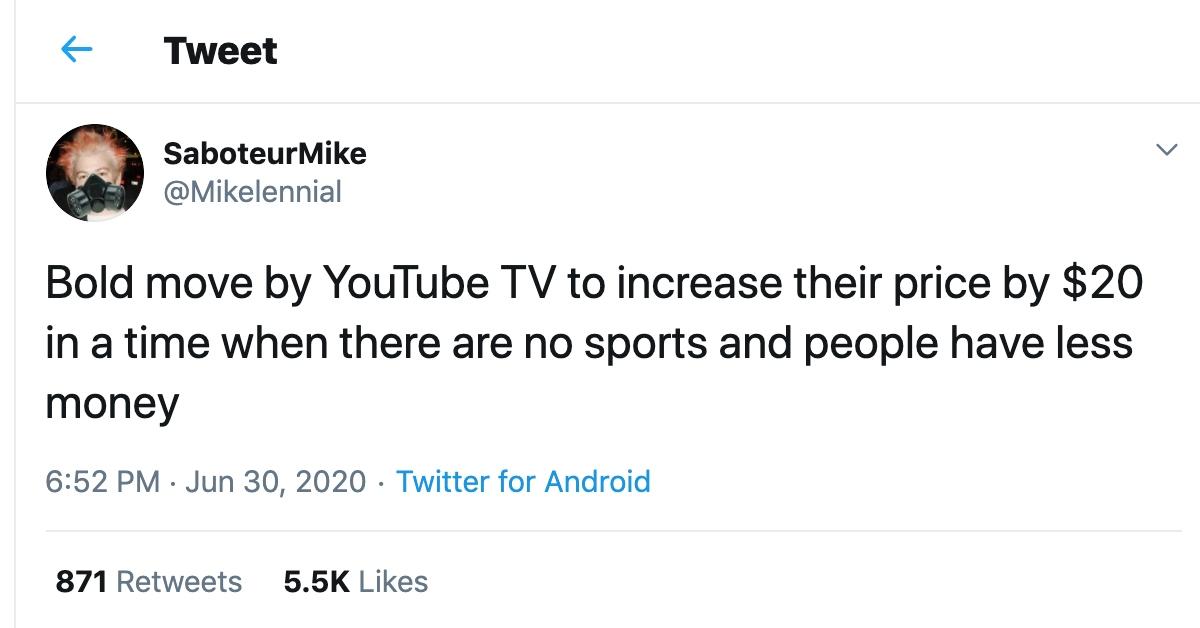 As the update posted on the YouTube blog by Christian reveals, the streaming platform also introduced features allowing users to exercise more control over recorded content — pausing, rewinding, and fast-forwarding through all their recorded shows — just recently. What's more, subscribers can now opt for Dark Mode, mark a show as watched, and enjoy a newly updated Live Guide section.
YouTube TV is the only service out there that includes a DVR with unlimited storage space. Like Hulu, the platform allows six people from the same household to use login credentials simultaneously, all of whom receive recommendations tailored in accordance with their previous activity. Will these features be attractive enough to draw in new customers? Only time will tell.