YUNGBLUD Wants Fans to Know That "Tissues" Is One of His Favorite Songs He's Ever Written (EXCLUSIVE)
YUNGBLUD sat down exclusively with 'Distractify' to discuss the meaning behind his new hit track "Tissues." Here's what he had to say.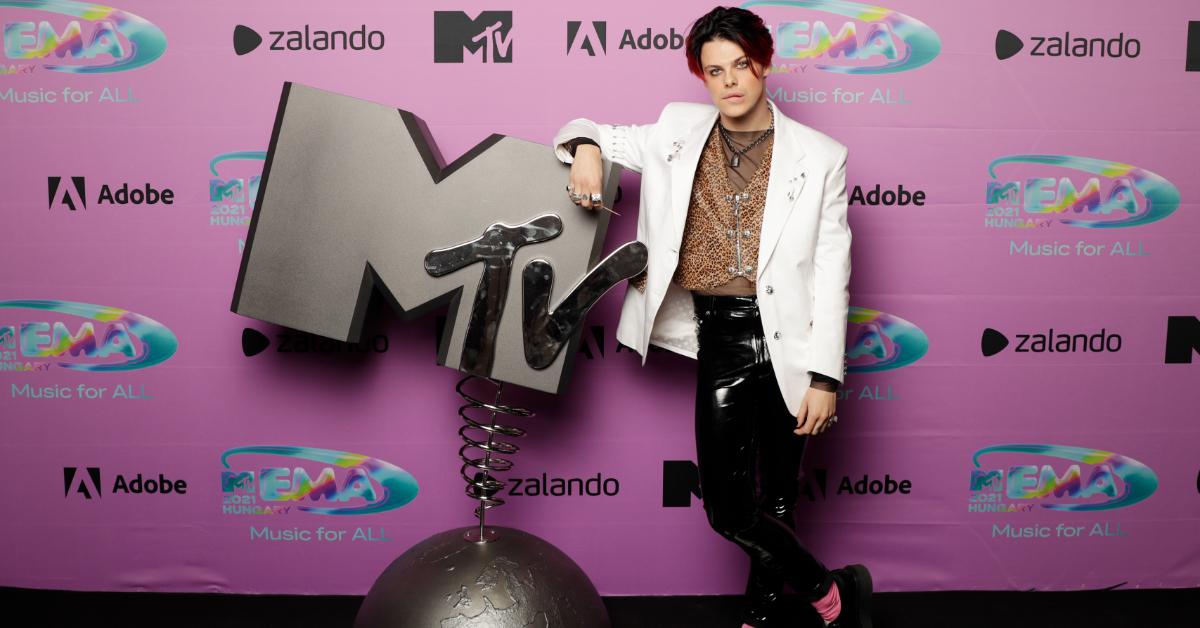 In terms of musical success, YUNGBLUD is very much enjoying the fruits of his labor right now. The genre-defying artist just dropped his self-titled album to much fanfare, and it goes without saying that it's jam-packed with hits.
Article continues below advertisement
While speaking exclusively with Distractify about the process behind making his album, YUNGBLUD got particularly candid about how "Tissues," one of the most successful tracks on the album, came to be. Keep reading for some never-before-heard details about the creation of "Tissues," including the rock legend whose blessing allowed it to be released.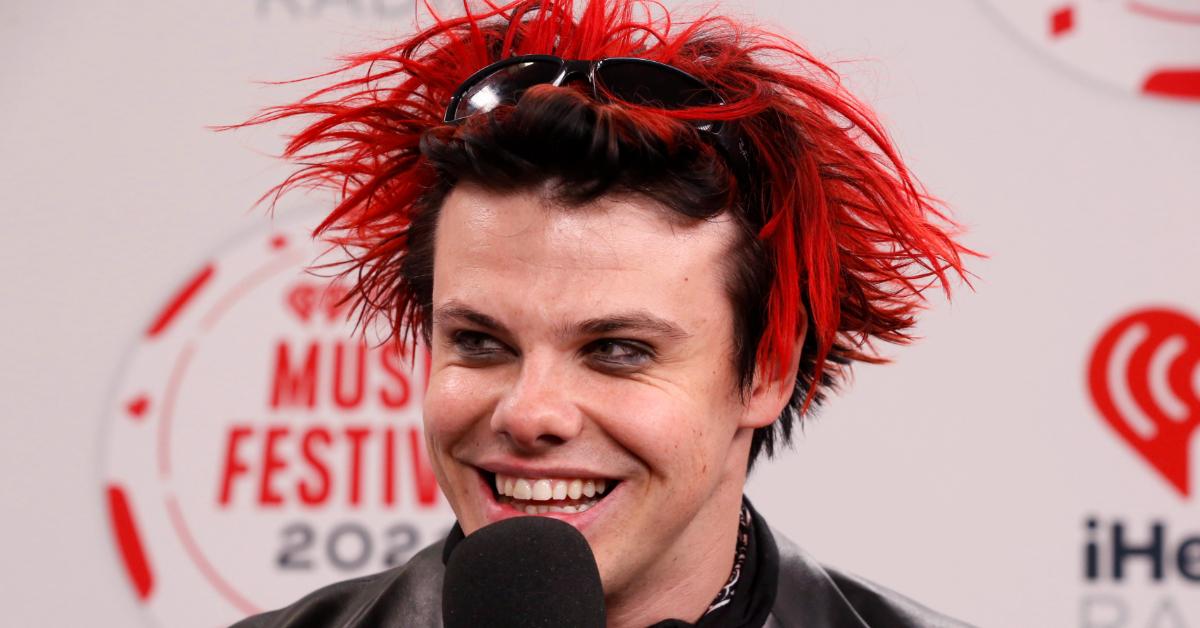 Article continues below advertisement
YUNGBLUD said that "Tissues" has quite a lot of meaning to him.
When listening to a track as sonically perfect as "Tissues," it's hard to imagine that it started with a far-from-ideal studio session, but that's exactly what went down.
"That night I had been in the studio for six hours and I just wanted to leave but someone convinced me to stay," he told us of his initial emotions from that fateful night. However, something compelled him to hang around just a little bit longer.
"So we had a cig outside, bought some beers, and we were like, 'Let's just listen to some music. We'll vibe out, we'll pick up again tomorrow, it's midnight so let's just get drunk and I'll see you again tomorrow,'" he explained. What came next, however, proved to be integral to the creation of "Tissues."
Article continues below advertisement
"I remember we were listening to new wave s--t. We were listening to Susie Sue, we were listening to Duran Duran, The Smiths, went into Panic! But then I remembered," he said while starting to hum out a beat, "and I just started shaking my a--."
The beat in question was that of The Cure's "Close to Me," which ended up being the most integral sample used in the song.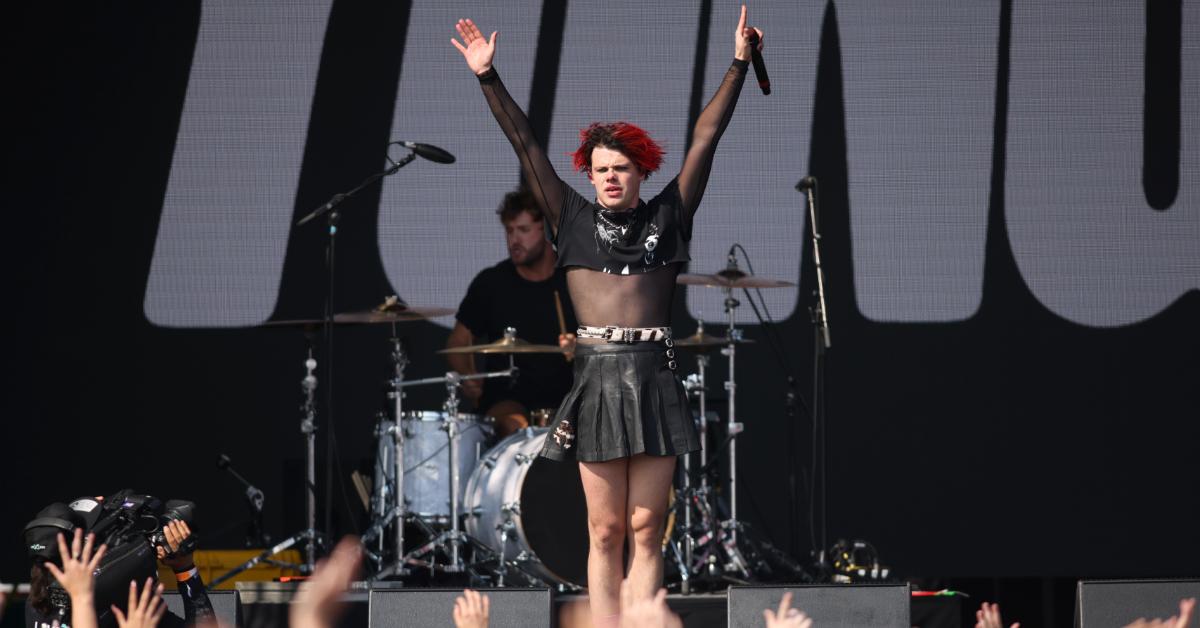 Article continues below advertisement
"So I said, 'Download the song off of iTunes, snip the intro, loop it for two minutes, and I'm going to f--king sing over the top of it.' And everyone was like 'OK, this is weird,' but just went with it," he noted.
It was a perfect moment for the artist, who realized right then that "this is what YUNGBLUD needs, it needs a f--king dance. It needs to be able to move in a way that's not like anything I've done."
Once YUNGBLUD had his dance, he needed his lyrics. Thankfully, the genesis of "Tissues" came days earlier before he even realize how important it would be.
"I had written in my notebook two days before, 'I'm in love again, but tomorrow I'll be sad,' and I was like, 'That just sounds so happy/sad to me, I love it. I adore that lyric.' And that was it, it was written," he said.
Article continues below advertisement
With all of those pieces in place, YUNGBLUD knew that he had himself a true hit song. The only (t)issue? He needed to get the blessing of rock legend Robert Smith from The Cure so he could use the sample of "Close to Me" in the new song.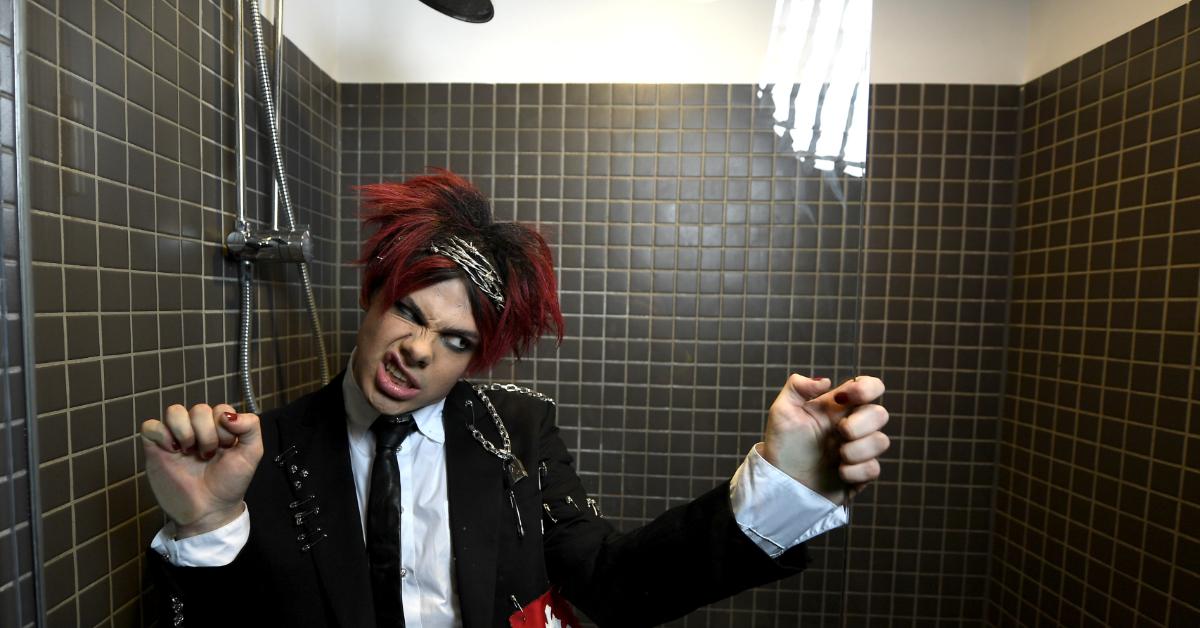 Article continues below advertisement
"I was in the car on the way home at about 6 a.m., 7 a.m., the song was pretty much done but then I had to go, 'Oh my god I need to figure out how to get Robert Smith to clear this.' Because this is one of my favorite songs that I've ever written and if he doesn't clear it, I'm f--ked," YUNGBLUD said.
But things looked up quickly. "I emailed him and he loved the song, he loved the spirit. He said, 'Of course you can use it.' I was like, 'Oh my god … he cleared the sample, wow.' So crazy."
Overall, YUNGBLUD is "so excited" to "play this song forever."
After that whirlwind experience creating "Tissues," YUNGBLUD is overjoyed at how many fans are loving the energetic dance track.
"Me and the guitar player looked at each other and were like 'Holy f--k we get to play this song forever. F--k yeah.' I'm so excited about that. When I put it on I'm like, 'God, we wrote that! What the f--k, you know what I mean?" He said, elated about its critical reception.
"When this song came out it was just f--king great. To feel the energy of a room just go from completely stationary to everyone vibing," he added, noting his excitement to play the song live more. If its high streaming numbers, internet virality, and love from fans in real life speak to anything, it's that "Tissues" is likely going down as one of YUNGBLUD's greatest songs ever.