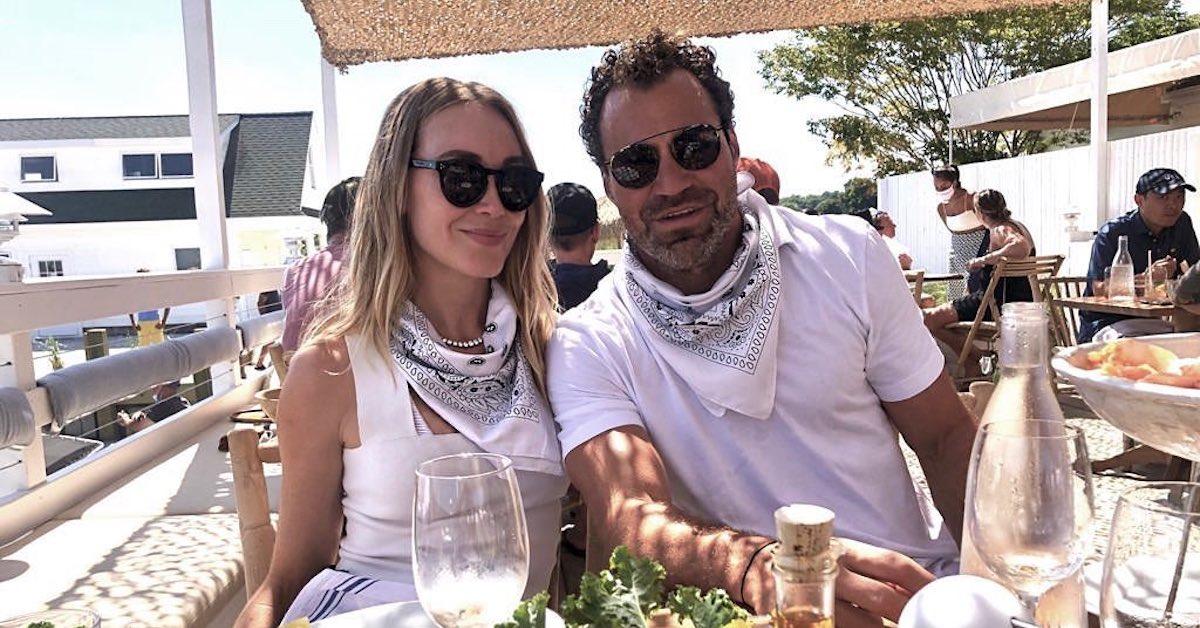 Zach Vella Married His Wife, Michelle Campbell Mason, in a Literal Castle
By Michelle Stein

Aug. 18 2020, Updated 4:20 p.m. ET
If you're a fan of the Million Dollar Listing franchise, then you're likely familiar with real estate developer Zach Vella. He's made multiple appearances on Million Dollar Listing: New York and even popped up on Million Dollar Listing: Los Angeles in August 2020. The NYC native is kind of a big deal in the real estate industry — and naturally, Bravo viewers have wondered: Does Zach Vella have a wife?
Article continues below advertisement
As the CEO of Vella Group, LLC, and Skylark Capital Management, LLC, Zach has developed properties in major cities across the nation — including New York City, Los Angeles, Las Vegas, and Miami. His work is pretty spread out, obviously. But Zach seems to manage juggling his busy career and his family life (which includes a wife and two children) pretty well.
Let's take a closer look at the identity of Zach's wife, shall we?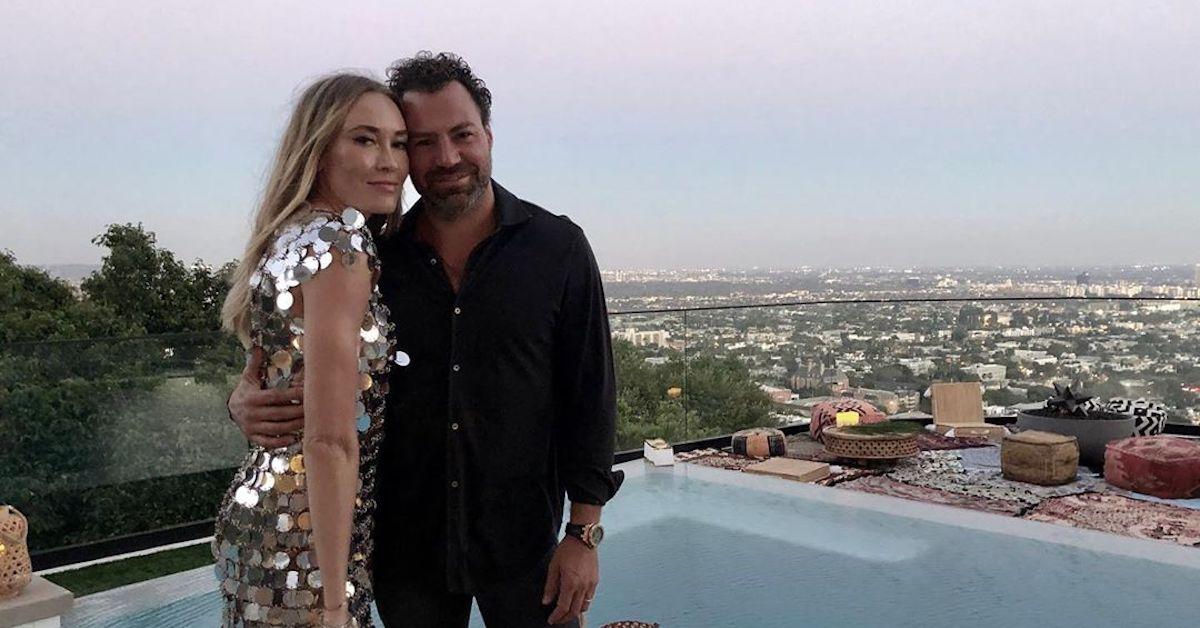 Article continues below advertisement
Zach Vella's wife, Michelle Campbell Mason, is a jewelry designer.
Zach's wife, Michelle, is both a jewelry designer and the founder of Paramour Films.
Her jewelry line — which launched in 2011 — is called Michelle Campbell Jewelry. She offers necklaces, bracelets, rings, and earrings with designs that were inspired by modern architecture.
As for Paramour Films, its projects focus on "fact and female narratives" as well as "stories of the past to help us see the future more clearly."
Article continues below advertisement
Zach Vella's proposal to his wife was seriously romantic.
Zach proposed to Michelle after they had been dating for two and a half years.
"It was Christmas Eve in New York, and we were planning a date night out at the Italian restaurant Marea," Michelle told Vogue in September 2015. "As I was getting ready, Zach asked me to meet him in the living room of our apartment for a drink at 7:00 p.m. sharp, which was a bit fishy, as neither of us are punctual people." 
Article continues below advertisement
Michelle walked downstairs to the sound of Frank Sinatra playing, candles burning, and champagne chilling. That's when Zach suggested they each open one gift ahead of dinner. When it was Michelle's turn, he gave her a large, wrapped box — and inside it was another smaller box.
"In that box was another box, and in my head I was really hoping it wasn't earrings. He took the box from me, got down on his knee, and asked if I would marry him," Michelle explained. "I was crying so hard, it was difficult to get out my answer." 
The newly engaged couple celebrated with drinks at The Carlyle. "It was the most memorable New York winter night," she told the publication.
Article continues below advertisement
Zach Vella and his wife, Michelle, got married in a literal castle.
Zach and Michelle officially tied the knot in July 2015 — and they did so at the Ashford Castle in Ireland.
"We were very fortunate, as Irish weather is generally gray and rainy," Michelle told Vogue. "The morning of our first event, the clouds broke and the sun was shining, and we had warm, clear skies until about 4:00 a.m. after the ceremony when a downpour started and didn't stop for over a week!"
Take a look at the fairytale-like venue for yourself!
Article continues below advertisement
Upon their marriage, Michelle became a step-mom to Zach's two children — a daughter named Cyra and a son named Sebastian — from his first marriage to Nancy McCormick Vella.
Article continues below advertisement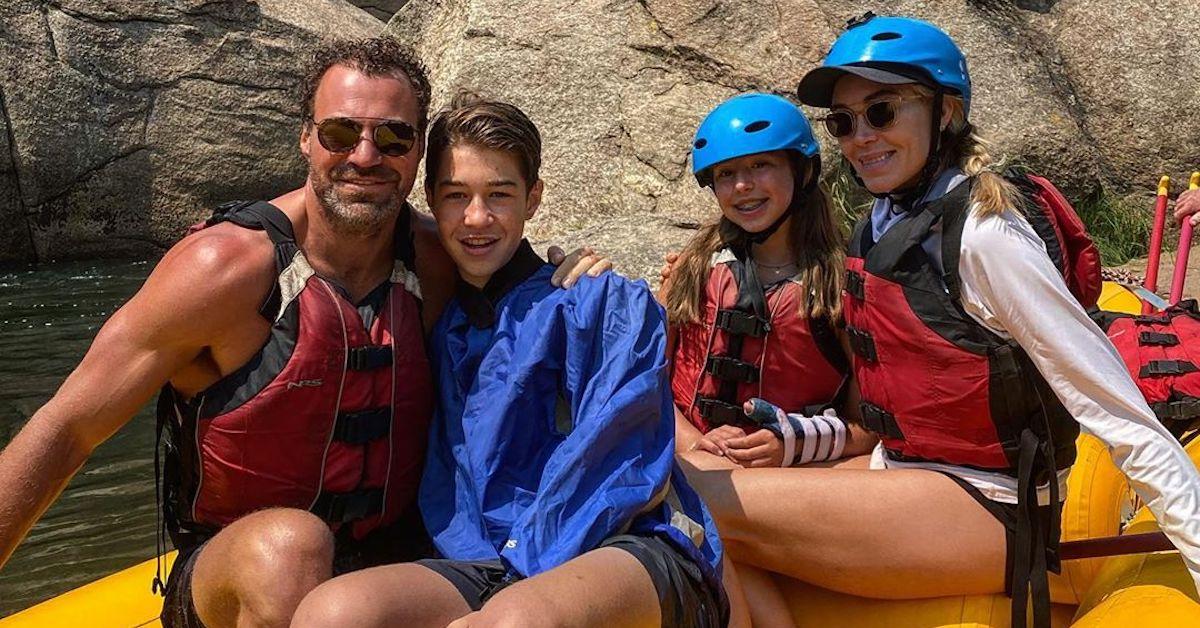 What is Zach Vella's net worth?
Zach Vella's net worth is estimated to be between $5 million and $10 million in 2020.
Be sure to catch Million Dollar Listing: Los Angeles at 9 p.m. (ET) on Tuesdays on Bravo.