Here's Everything You Need to Know About the New Mythical Pokémon, Zarude
The creators of Pokémon just revealed the new mythical Pokémon coming to the games: Zarude. How to catch the new Pokémon after its release date.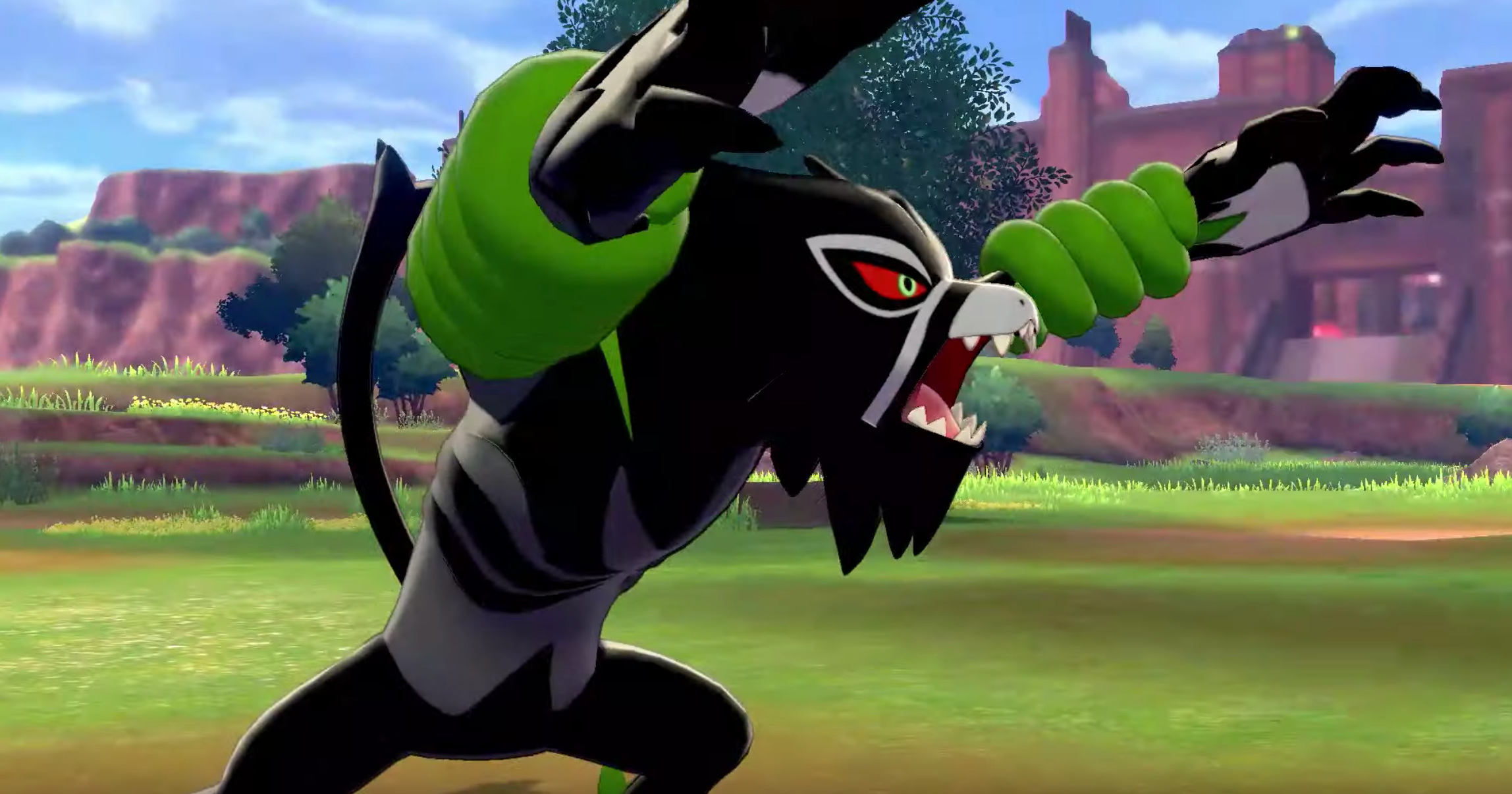 The creators of Pokémon have been hinting for weeks that there would be a new mythical Pokémon added to Pokemon: Sword and Pokemon: Shield, and finally the new addition has been revealed.
Zarude is the new mythical Pokémon added to your Pokedex. Don't get too excited, though, because this Pokemon is going to be just as rare as Mew and Mewtwo themselves.
Article continues below advertisement
This demon monkey has been creating hype for weeks, and now that it's been revealed, Pokémon trainers are itching to get their hands Pokeballs on this new creature.
The creators of Pokémon just revealed the details for the new character coming to the game. Here's everything you need to know about the addition to the Pokémon universe, including Zarude's origin story, release date, and how to catch it.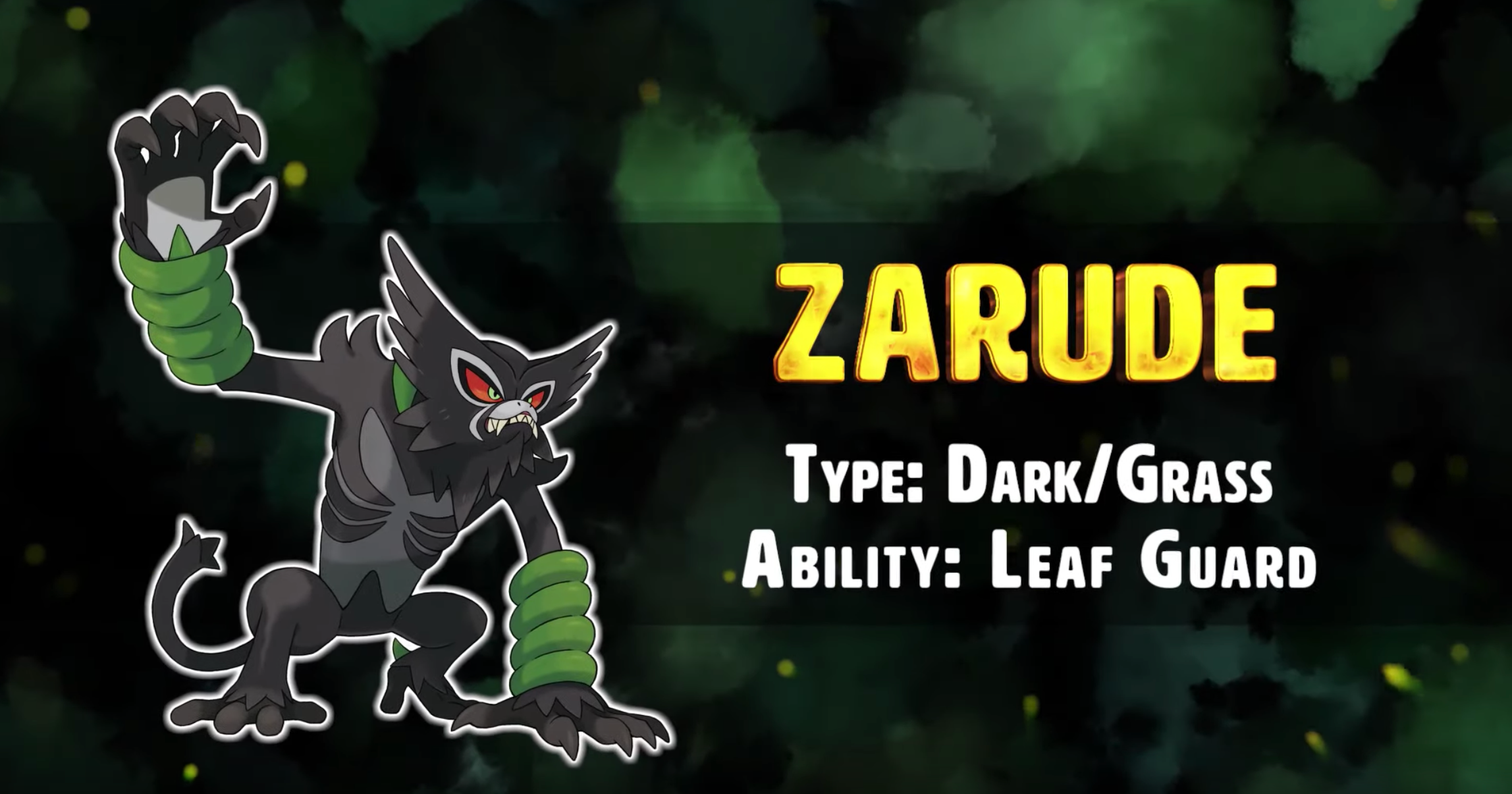 Article continues below advertisement
Zarude is the game's new Dark/Grass type Pokemon.
The dark, monkey-like creature's most notable feature is the vines wrapping each of its arms, similar to Bulbasaur's own vines.
The Pokémon press release explains that Zarude "can grow vines from the back of its neck, its wrists, and the soles of its feet at will. The vines are strong and flexible and are useful for many different situations. They can be used to wrap around tree branches to move around and grab Berries from distant branches, and they even have healing properties."
Given that Zarude is both a Dark and Grass-type Pokemon, Bug Pokémon will be extremely effective against it, as will Fire, Ice, Fighting, Poison, Flying, and Fairy types.
"When fighting, Zarude swings around from tree branches, attacking relentlessly with its sharp claws," the company said. "Its quick wit helps it excel in battles"
Article continues below advertisement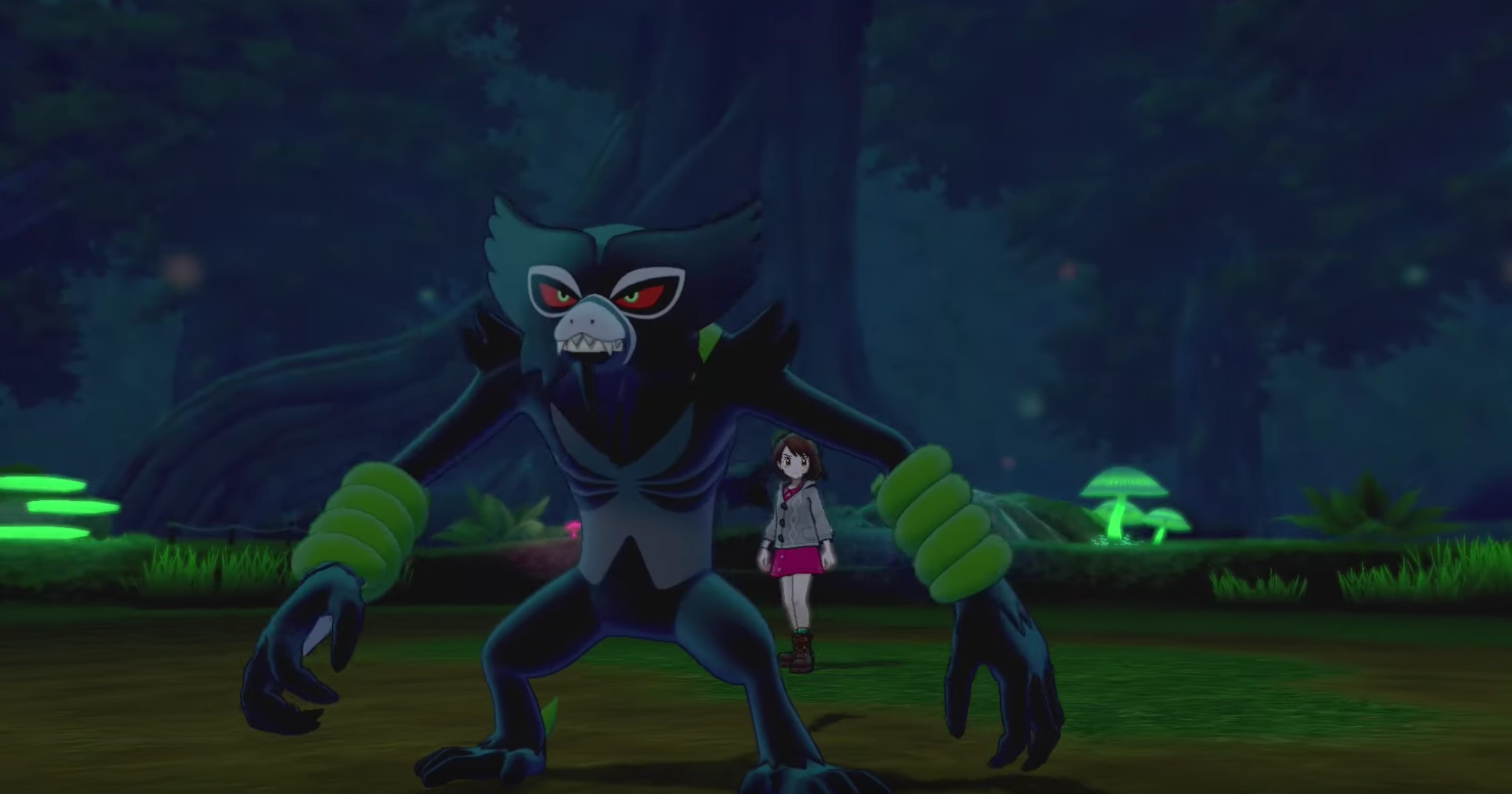 How can you catch Zarude?
Unfortunately, it doesn't look like you'll be able to capture Zarude and add it to your personal collection of Pokémon. As cool as that would be, Zarude is going to be introduced to the game similar to how Mewtwo was, with a special event.
The details on the special event bringing Zarude to the new Pokémon games for the Nintendo Switch has yet to be revealed, but we're assuming it'll be introduced before the new movie is released in July, to increase hype for this mythical Pokémon.
Article continues below advertisement
Zarude's origin story will be part of a Pokemon new movie.
Zarude, who has been described as the "Rogue Monkey Pokémon," has an origin story that will be revealed in the new franchise film Pokémon the Movie: Coco, which is set to premiere in Japan sometime in July.
The movie follows Coco, a boy who was left in the jungle and adopted by Zarude, who raised him as its own. Think: the Pokémon world version of Tarzan, except instead of finding Jane, Tarzan finds Ash and Pikachu on an adventure of their own.
"It treats anyone that isn't part of its pack with immediate hostility," the press release says of the creature, and we're sure that will be demonstrated in Pokémon the Movie: Coco.