One of Zayn Malik's Sisters Got Married, but Did He Even Attend the Wedding?
Zayn Malik's sister Waliyha got married recently, but fans haven't seen the former One Direction singer in any of her photos from the event.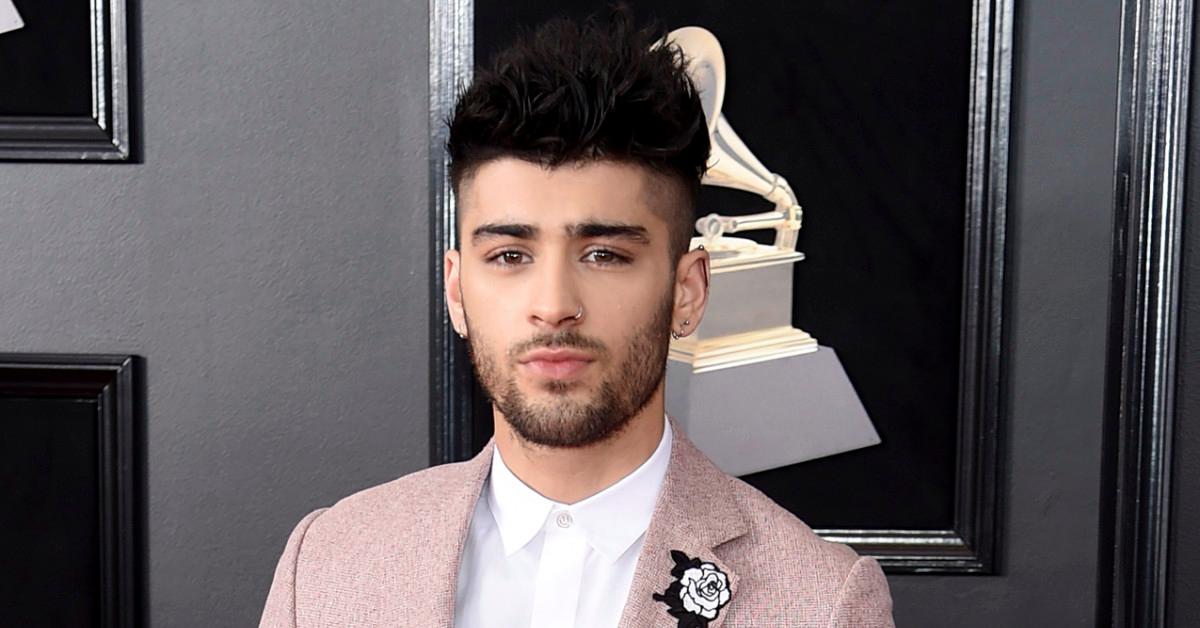 One of Zayn Malik's sisters is in the press these days after tying the knot with her now-husband (and getting a sweet message from Zayn's girlfriend, Gigi Hadid).
Article continues below advertisement
But it seems like both Zayn and Gigi were no-shows at the wedding, and it's not the first time he wasn't seen at a sister's nuptials.
Read on for more details on the One Direction alum's family life…
The bride is Waliyha Malik, one of Zayn's three sisters.
Zayn has three siblings: one older sister, Doniya, and two younger sisters, Waliyha and Safaa. And it was Waliyha who got hitched recently.
"Best days with the best people," Waliyha wrote on Instagram on Friday, Dec. 11, under photos and videos from the ceremony. "I honestly don't think I could [have] had a more beautiful day … I can't believe we are officially married."
Article continues below advertisement
Commenters on the post, however, noticed that her brother was absent from the pics and clips, according to Cosmopolitan UK. "Where is Zayn?" one person wrote.
Article continues below advertisement
The groom is reportedly an ex-convict.
According to The Sun, Waliyha's husband is the same Junaid Khan who was found guilty and sentenced to five years in custody for robbery in 2017.
Telegraph & Argus has details of the crime, in which an elderly woman was carjacked in her driveway. A Bradford Crown Court judge told Junaid and his convicted accomplice that they "targeted a vulnerable lady on her own" and "had shown no remorse...not an iota."
Anyway, Waliyha's mother, Trisha, attended Waliyha and Junaid's wedding, but their father, Yaser, was another apparent no-show.
"No one is happy about [Waliyha] marrying [Junaid] after what he did," a source told The Sun. "This isn't in his past — he's only just got out of prison."
Gigi, however, sent love to Waliyha in an Instagram comment, writing, "Wish I could be there. So happy for you. Big love."
Article continues below advertisement
Zayn might have missed the wedding because of daddy duty.
Zayn and Gigi missed the ceremony, and it's possible that was because the duo was tied up with childcare. The couple welcomed their first child, a daughter, in September 2020.
"Our baby girl is here, healthy & beautiful," Zayn tweeted at the time. "To try put into words how I am feeling right now would be an impossible task. The love I feel for this tiny human is beyond my understanding. Grateful to know her, proud to call her mine, & thankful for the life we will have together."
One of the singer's other sisters is also married.
Zayn's younger sister Safaa got married at age 17 in September 2019. Once again, Zayn didn't appear in photos from the festivities, but both Trisha and Yaser were on hand to fête the then-newlyweds, according to Metro.
There's no telling whether Zayn and Gigi will follow suit and walk down the aisle — they've been dating off and on since 2015 — but they certainly seem smitten with one another. "I'm with her because I like her and I hope she's with me because she likes me," Zayn told ES Magazine in 2017. "We just spend time together as a normal couple, cook food, watch TV, have a laugh."