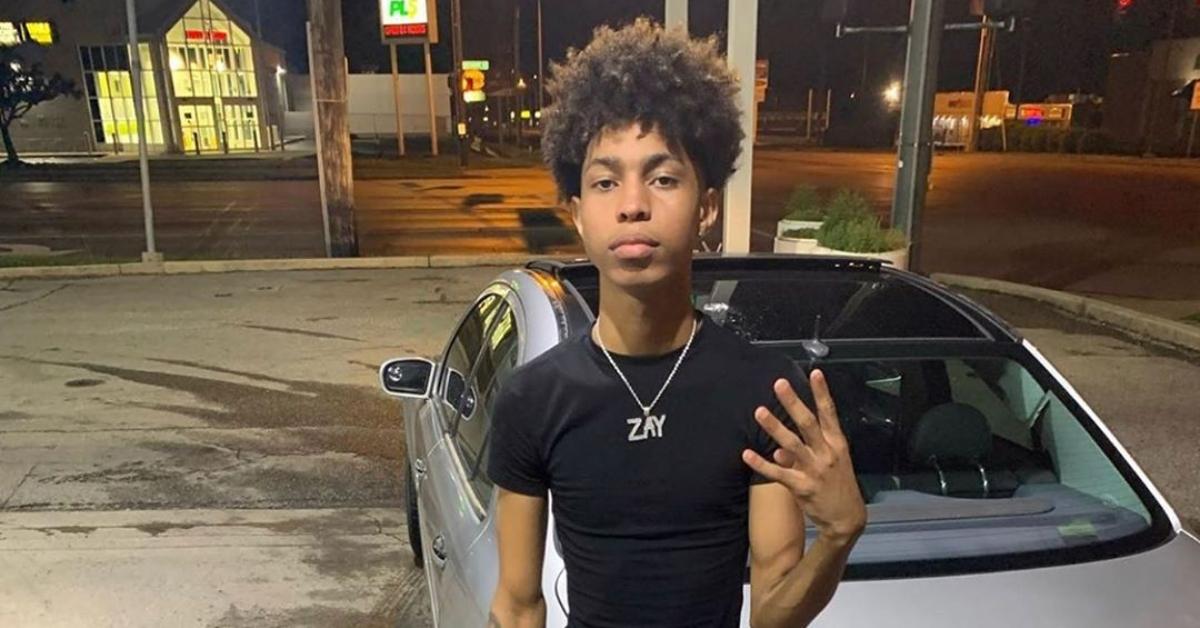 Shocking Claims Made Against Zaywoah's Girlfriend Following Teen's Tragic Death
Sadly, Instagram influencer Zyi'Air Sherrer, also known as Zaywoah, was reportedly shot dead on Tuesday, Sept. 22. According to the Montgomery County Sheriff's Office, the 18-year-old content creator was found with a gunshot wound and was pronounced dead after first responders were called to the scene.
Article continues below advertisement
Sherrer amassed a following of over 300,000 followers on Instagram, and regularly posted funny TikTok videos of reactions to other clips on the viral Gen Z app.
At this time, no suspects have been named and the investigation is still ongoing. However, fellow social media star and friend of Sherrer's, Gutta K, posted that the influencer's girlfriend and baby mama, Kamaree, was linked to his death. Keep reading to find out more.
Article continues below advertisement
Reports have surfaced that Zaywoah's baby mama Kam was involved in the teen's murder.
Following the tragic news of Sherrer's passing, his friend Gutta K shared an emotional Instagram post, writing, "Can't believe we really saying goodbye to you Zay man it was just yesterday we was cracking jokes talking s--t. You was so dope and so much life to live god called one his lucky angels home and all your friends can do is mourn. We all love you and have memories to hold onto forever please watch over me tell my dad I miss him save me a spot in heaven love you man @zaywoah."
In a new video, Gutta K made a few shocking claims, alleging that his friend was "set up" by his girlfriend Kamaree. Though the video has not been validated, a person in the short clip claims to have seen Kam and Sherrer's killer walking together. "God please take this weight off my chest … lease bring justice for Zay!" Gutta K captioned the post.
Article continues below advertisement
According to multiple outlets, Sherrer's girlfriend Kam was with him at the time of the shooting at the Fountainhead apartments, located in Michigan. Authorities reportedly responded to a distress call at 1:24 a.m. by a female who claimed to be Sherrer's girlfriend.
Currently, Kamaree's two Instagram accounts are private.
Article continues below advertisement
Fans share heartfelt reactions to the news of Zaywoah's death on Twitter.
Following the tragic news, fans tweeted out their reactions to the social media star's passing, "That's so crazy zay woah RIP.. a young brotha got his life took," one person tweeted. "I was so sad when they confirmed it...rip zaywoah," another fan commented on Twitter.
This person wrote, "So @zay_woah really gone?Dawg my mf heart is broke. I met him and all never forget him.2020 really fucked us up with this one. #LLZAY." One longtime fan of the social media comedian posted, "rip zaywoah. i used to watch all his dubs in middle school ..i really watched him grow up smh that's sad."