Man Zip Ties a Shopping Cart to a Car Door After Person Parks Badly
In a viral post, a man decides to zip tie a shopping cart to a car door after the person failed to park their car correctly. Details here.
When it comes to parking your car, it's really quite simple. Drivers should make sure that their cars are parked correctly — via a slant following the park lines or horizontal on various streets. It's not a big ask since learning how to park is a major part of all road tests.
Article continues below advertisement
That said, it's common for folks to park their cars as they please, even though failing to park properly can inconvenience other cars — from causing accidents to ending up with body damage. Still, some folks practice bad parking on a daily basis.
So, when a man on TikTok decided to zip tie a shopping cart to a car door in a viral video, he was met with mixed reactions. Here's the full scoop.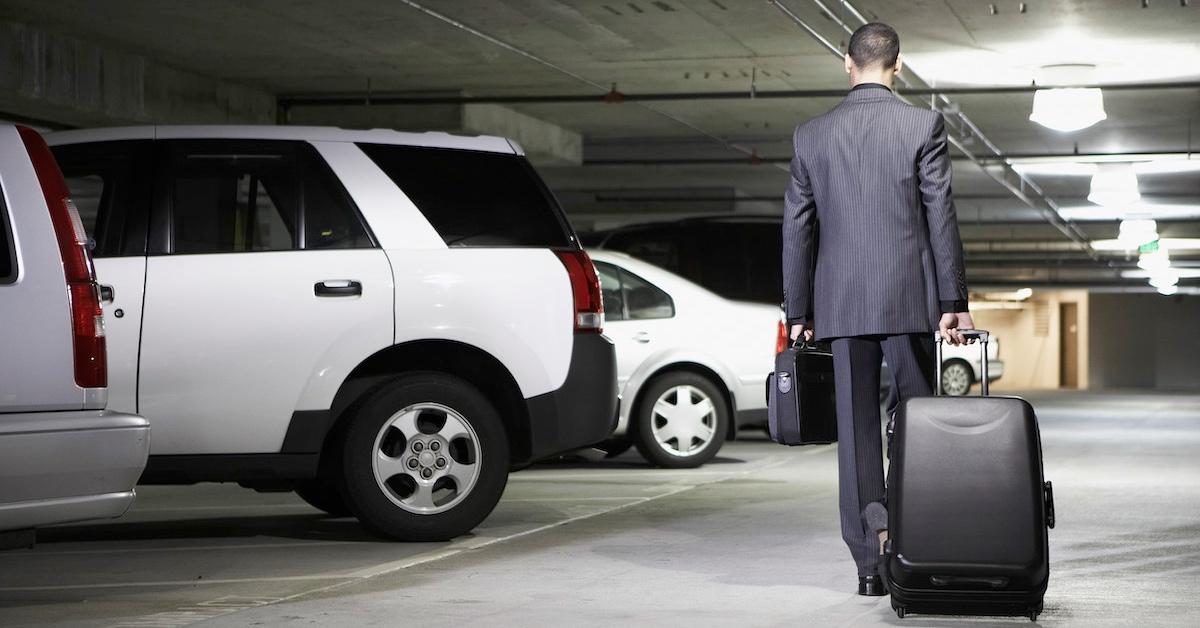 Article continues below advertisement
A man zip ties a shopping cart to a car door in a parking lot.
Welp, maybe folks will learn their lesson. In a July 29, 2023, TikTok video, creator Justin Ellis (@justinellis187) shared a video of his reaction to a car parked incorrectly.
"This is what happens when you park like an a------," the video caption reads.
As the video starts, you see Justin walk up to a family van that's parked at a slanted angle in a Texas parking lot.
Article continues below advertisement
Justin, who has a shopping cart in front of him, proceeds to push the cart to the driver's side of the van. He then pulls out not one, but two zip ties and loops each one into the shopping cart and connects them to the door, rather tightly.
Article continues below advertisement
Once he's done with the mission, he then sticks up both of his middle fingers as a final form of disrespect to the driver. And since Justin had no qualms with showing off the license plate of the incorrectly parked car, we have a feeling they won't be happy once they see the video.
Article continues below advertisement
TikTok users have mixed reactions to Justin's actions.
Sometimes, especially when parking your car in a parking lot, you have to follow the suit of other cars there before you to prevent your car from being damaged. After all, if you attempt to park your car straight even though the cars between are parked at a slant, you risk getting body damage to your car and the vehicles around.
So, when folks online saw Justin's handiwork, some were pleased, while others called him out for being childish.
"People have too much time on their hands 😂," one person said.
Article continues below advertisement
Article continues below advertisement
"I used to think some of those people did it on purpose but sometimes it's the other car next to it that does it then you have to park crooked," another person shared.
"I would love to do this but would be worried in case it was a poor elderly person who struggles to park 😔," one user said.
Although trying to find parking space and seeing a car parked incorrectly can be very annoying, deciding to zip tie a cart to a person's car out of frustration may not be the right move. After all, you could get in trouble if the car owner sees you or if there are video cameras around.