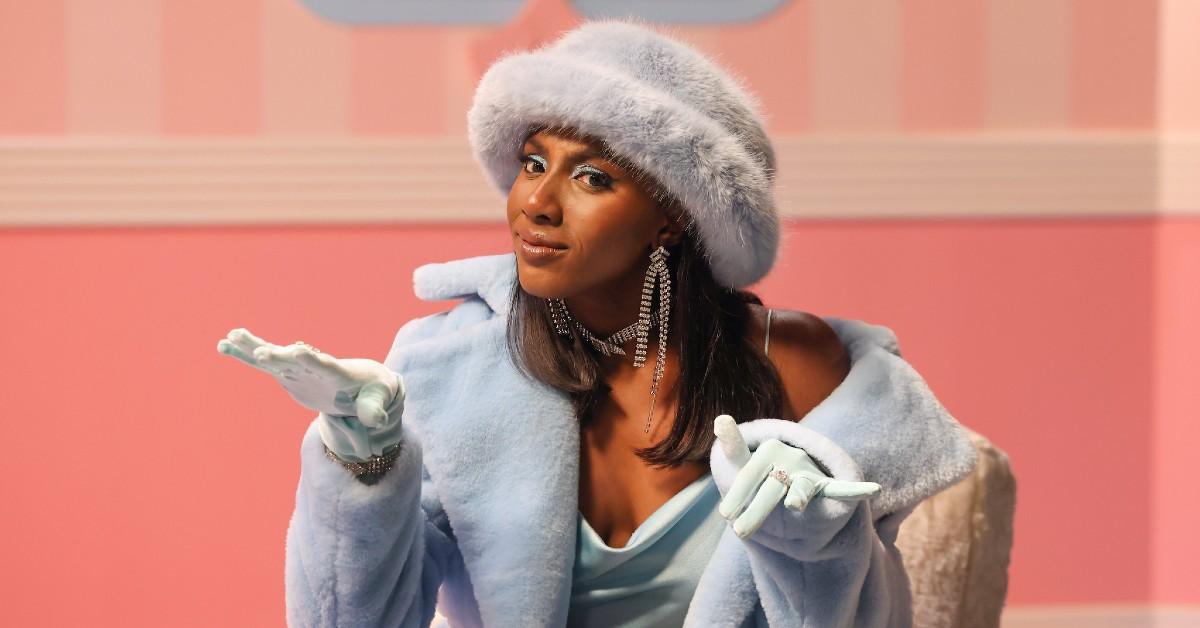 Yes, That Was Ziwe on 'Succession' — Here's Everything to Know About the Comedian's Character
Kendall Roy (Jeremy Strong) is keeping his egotistical head held high in Season 3 of HBO's Succession. Well, as much as he can anyway. Some are praising Kendall for publicly outing his own father, Logan Roy (Brian Cox) — aka the CEO of Waystar Royco — for his involvement in the cruise ship division sex and murder scandal coverup. Logan, of course, denies knowing anything about the coverup, but that's neither here nor there.
Article continues below advertisement
Others are claiming Kendall, a rich white man who inherited his money, is a phony posing as a righteous, feminist, woke hero who uses his platform for the greater good. Does he really care about the victims? About the forever voiceless? Well, Ziwe's character thinks not.
The writer and comedian made a guest appearance on Season 3, Episode 3, titled "The Disruption," which had the internet in a joyous uproar. Ziwe's portrayal of late-night host Sophie Iwobi puts the ignorant, out-of-touch Kendall in the hot seat, and it is delicious.
Article continues below advertisement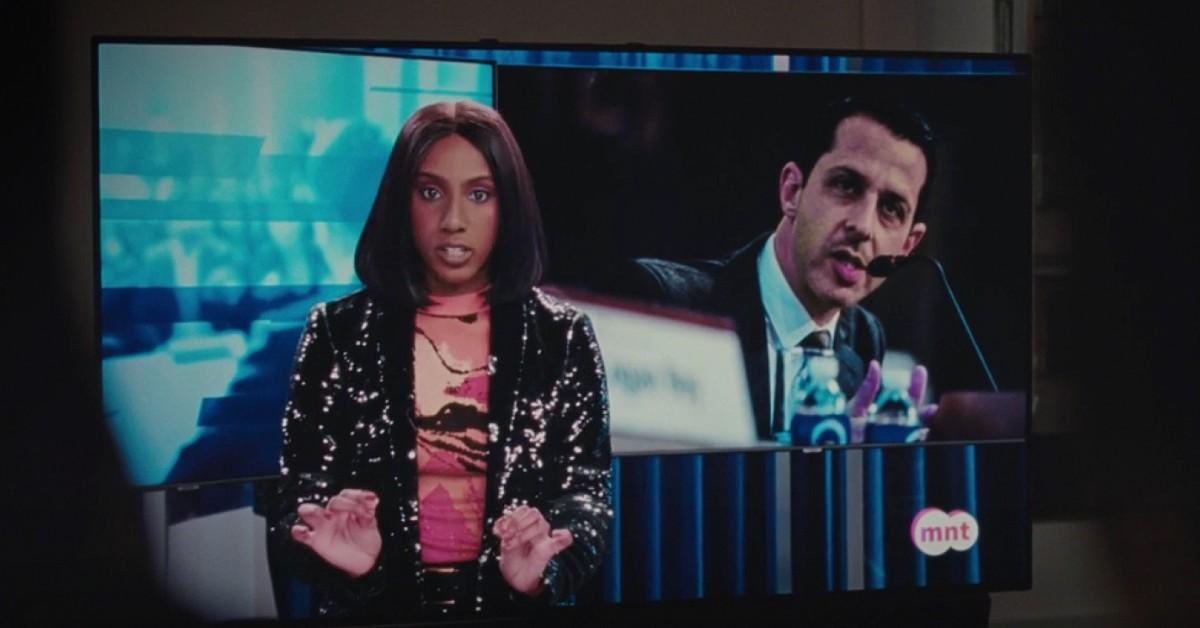 Who is Ziwe?
Ziwerekoru Fumudoh, known professionally as simply Ziwe, gained recognition for her satirical comedy on her YouTube-turned-Instagram-Live show Baited With Ziwe. The show involved "baiting" her non-Black friends into answering questions and discussing sensitive topics associated with race. Making her guests uncomfortable was part of her schtick.
Article continues below advertisement
With notable guests like Alyssa Milano and Rose McGowan, Ziwe earned her own Showtime late-night talk show, Ziwe, in 2021. Initiating important conversations surrounding politics and race relations is what Ziwe is all about, so her Succession character, Sophie Iwobi, was likely shaped around the comedian's own missions.
In Succession Season 3, Episode 3, Sophie hosts the late-night show The Disruption, seemingly based on political commentary shows like The Daily Show and Full Frontal With Samantha Bee, and her latest victim is Kendall Roy.
Article continues below advertisement
The very public war between media mogul Logan and his snake of a son, Kendall, has people everywhere putting in their two cents. But with Kendall — or, as Sophie Iwobi calls him, "a jar of mayonnaise in a Prada suit" — tweeting disingenuous, regurgitated phrases like, "We must overthrow the culture of corruption that silences women," he's practically begging for it.
Article continues below advertisement
Sophie's segment in honor (or dishonor) of Ken, called "Oedip---y," and "Oedip---y Pt. II" leaves him chuckling along as he tries to prove to his peers he can take a joke. "This is the guy who told Congress, like, a month ago that the investigation into his father was a 'witch hunt,'" Sophie says on her show.
"Kendall Roy suffers from a severe case of what doctors call 'Caucasian Rich Brain,'" she goes on, further discussing the absurdity of Kendall Roy posing as the conservative media's woke golden boy.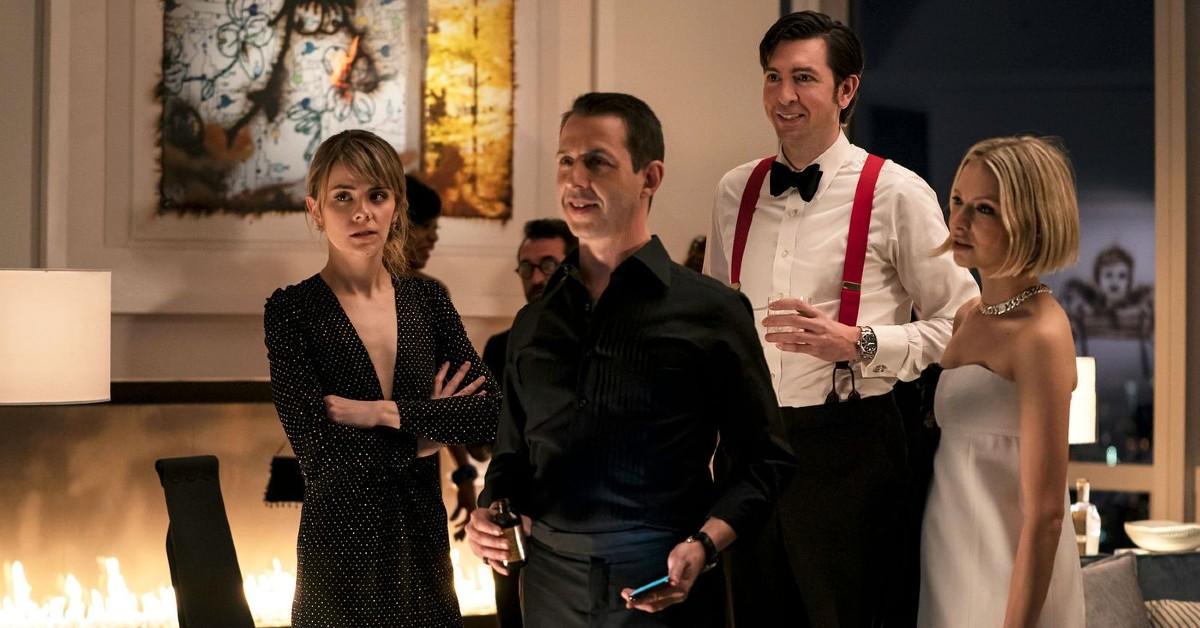 Article continues below advertisement
Kendall Roy thinks it's in his best interest to appear on 'The Disruption.'
After seeing these segments, Kendall (who may or may not be on drugs) decides that Sophie "loves him" and that he should make an appearance on her show. Kendall's PR rep doesn't think it's the best idea (because it's not), but Ken insists it's "being in the conversation." He doesn't see that Sophie and the world aren't laughing with him but rather at him.
Of course, Kendall lands himself a guest spot on The Disruption, excited to showcase his labored smile on national television. But things go amiss when Kendall's sister, Shiv (Sarah Snook), the new President of Waystar Royco, releases a public statement about his wellbeing in an effort to protect Logan. Suffering addict Kendall Roy was not in the right state of mind when he falsely accused his father of a vile coverup, you know, according to the letter.
Article continues below advertisement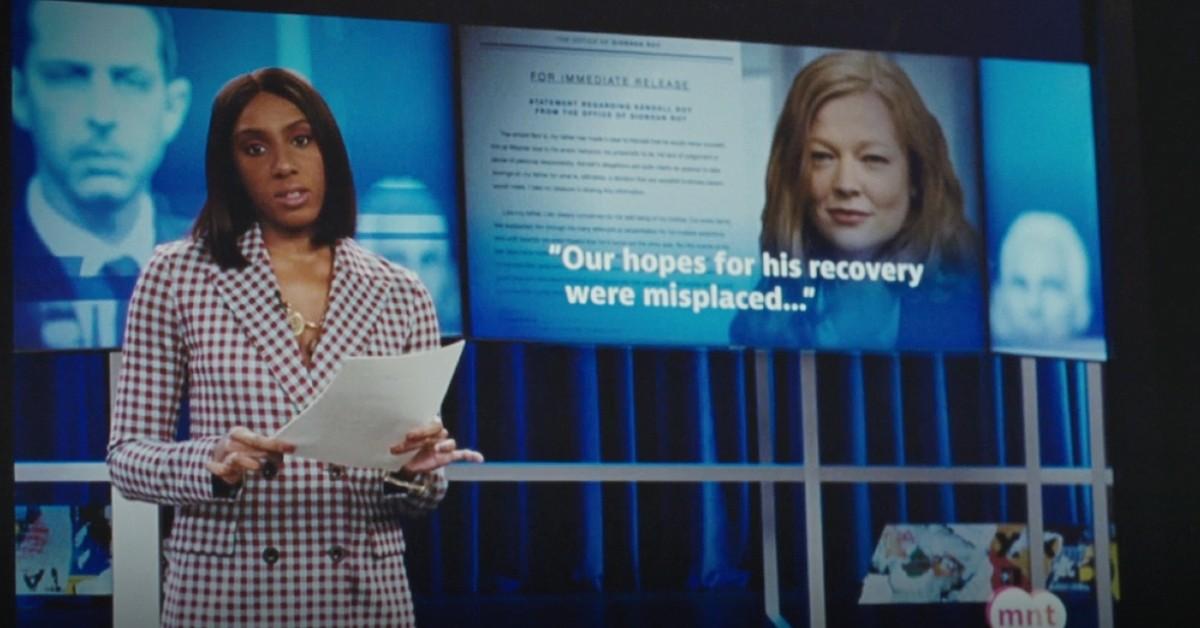 Feeling overwhelmed, Kendall asks The Disruption's producer if the show could refrain from mentioning Waystar Royco's public letter. Mind you, he asks this 15 minutes before the episode is scheduled to be taped. Understandably, she tells him it would be weird if the letter went unmentioned. Though Kendall tries to play it cool, his emotions get the best of him and he bows out at the last second, leaving Sophie without a guest.
Article continues below advertisement
Sophie's job is to entertain, so she goes hard on Kendall for bailing on the guest appearance, even reading Shiv's brutal letter aloud to her live audience. "I am deeply concerned for the wellbeing of my brother. Our entire family has supported him through his many attempts at rehabilitation for his multiple addictions. But the events of the last days have made it clear that our hopes for his recovery were misplaced," she read.
Viewers see a broken Kendall cry as he watches Sophie roast him alongside an empty guest chair. While Ken's pride was definitely disrupted, he'll likely fire back at Shiv sooner rather than later.
New episodes of Succession air Sundays at 9 p.m. EST on HBO and HBO Max.