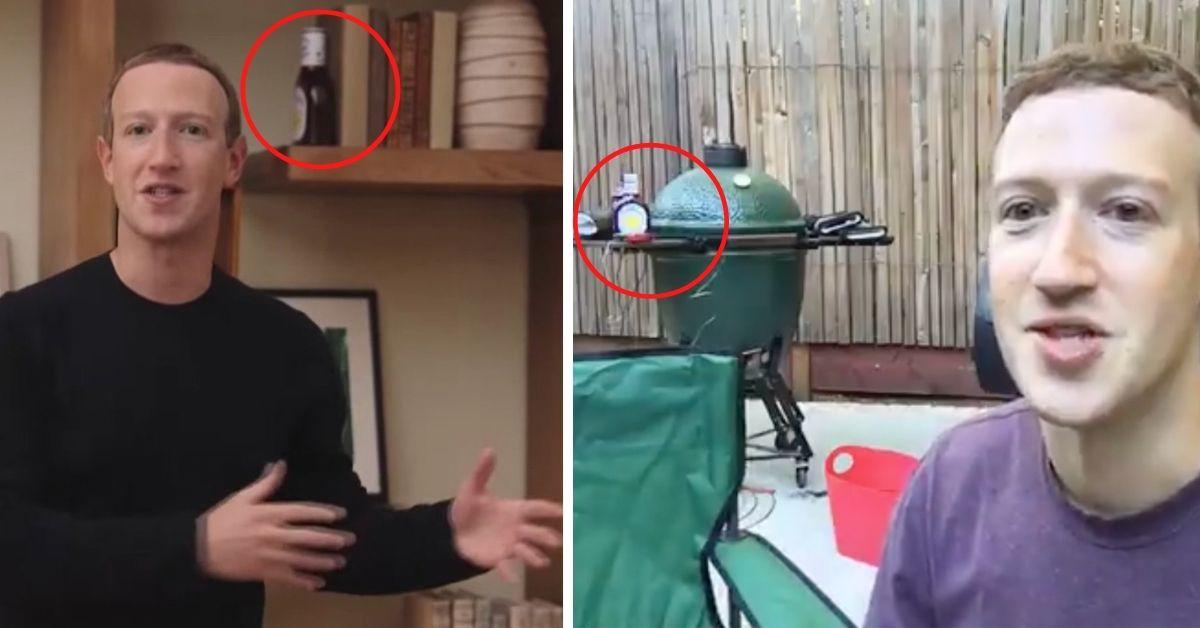 Mark Zuckerberg Most Likely Left His BBQ Sauce out as a Nod to His "Smoking Meats" Livestream
Mark Zuckerberg recently announced that his company — which currently oversees social networks like Facebook, Instagram, WhatsApp, and Oculus — would be getting a new name: Meta. Effectively immediately, he explained that he chose this moniker to reflect the metaverse that he and his team are currently building.
Article continues below advertisement
The new name was shared during Facebook's annual Connect conference, which was held virtually this year. Mark presented from his home, and he definitely captivated audiences — but not necessarily with Meta. Some folks took to one of the social platforms not owned by Mark (Twitter) to point out an oddly placed item visible in the Facebook creator's background.
Keep scrolling to find out what was in Mark's background — and why we think he definitely planted it there.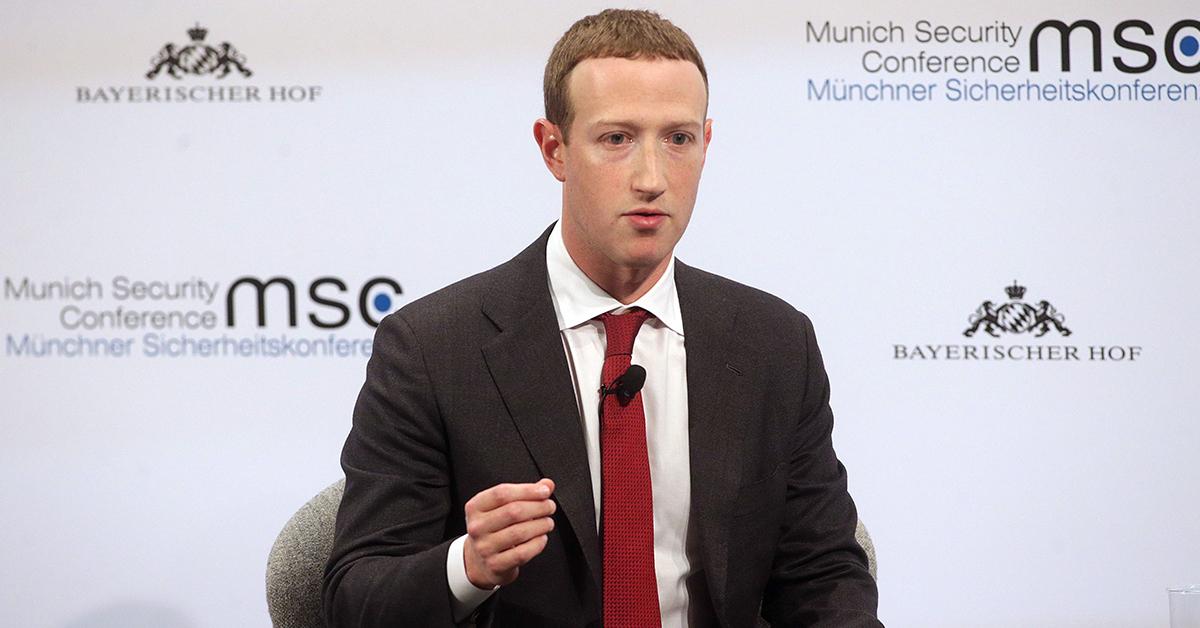 Article continues below advertisement
Yes, Mark Zuckerberg had a bottle of Sweet Baby Ray's BBQ sauce on his bookshelf.
On Thursday, Oct. 28, 2021, a bottle of Sweet Baby Ray's BBQ sauce was spotted on Mark Zuckerberg's bookshelf as he addressed the world via Facebook Live. The Internet immediately took notice and started cracking jokes at the fact that it looked like he was using the bottle as a bookend.
Article continues below advertisement
Some users questioned if he put it there to mimic what he thinks the average American home looks like.
Article continues below advertisement
Or if he was just strategically trying to become the next meme sensation.
Article continues below advertisement
Our thoughts? He placed the bottle there on purpose, but it wasn't for any of the reasons above. Let's take a trip back to 2016, shall we?
Mark Zuckerberg most likely planted the Sweet Baby Ray's BBQ sauce to reference his 2016 "smoking meats" livestream
In October 2016, Mark went live on Facebook for another announcement that probably could have been an email: "Hey everyone, we are live from my backyard where I am smoking some brisket and some ribs and getting ready for the presidential debate tonight." The Harvard alum explained that "smoking meats" was one of his favorite pastimes. However, it was very time-consuming, which is why he thought he'd hop on social media to say hi.
Article continues below advertisement
During the 32-minute livestream, he answered questions from Facebook users, talked a lot about ribs, and awkwardly made wife Priscilla Chan and daughter Maxima Chan say hi to millions of people. In the background, the General and the Green Egg (his grills) continued to smoke his meats. On the Green Egg, a bottle of Sweet Baby Ray's sauce could be easily seen. The video quickly went viral as users found Mark's smoking meats activity wildly entertaining. In fact, some memes came from it.
Article continues below advertisement
Fortunately, Mark was a good sport and laughed along. During a March 2021 Clubhouse chat, he revealed that he still gets a chuckle from it when host Josh Constine asked him what his favorite meme of himself was.
"Probably, if I had to go with a favorite, I think it's gotta be 'smoking meats,'" he said, per Insider. "I do love grilling and cooking, and that was silly, and I appreciate that everyone enjoys it."
While Mark has not publicly confirmed or denied that he planted the BBQ sauce on his bookshelf, we do have a hunch that he was just trying to keep the "smoking meats" joke going. Or maybe it's a metaverse Easter egg? Either way, good one, Zuck!