Facebook Just Donated 720K Masks to Healthcare Workers, but Where Did They Get Them?
Why does Facebook have masks? CEO Mark Zuckerberg just revealed that the company donated a cache of 720,000.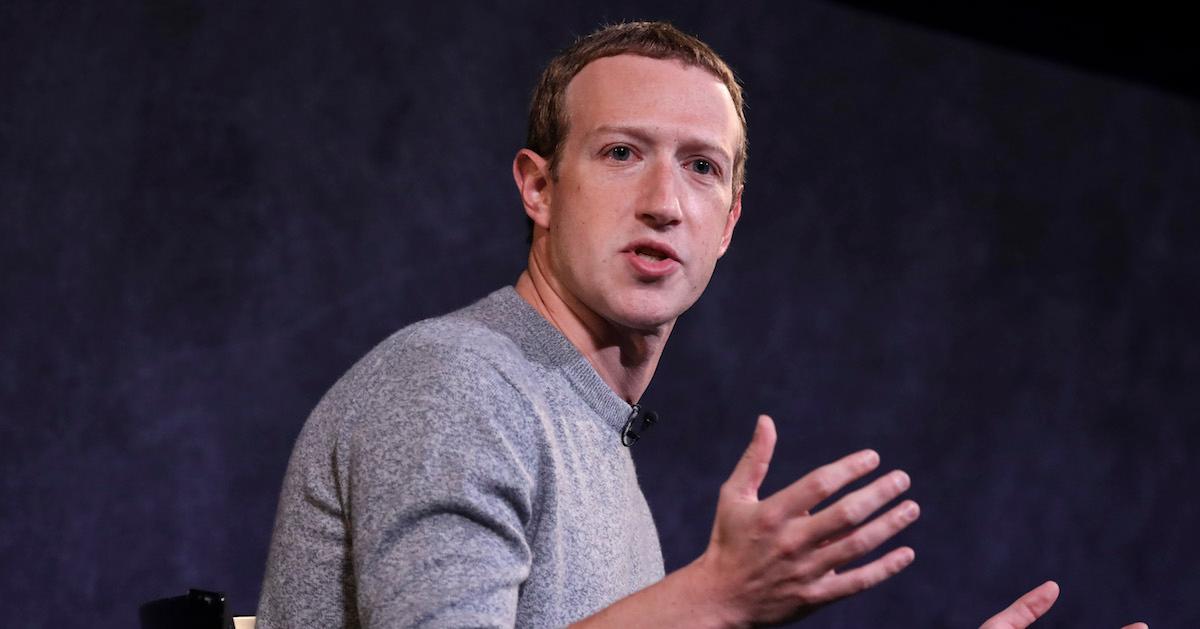 As more and more cases of the coronavirus surface in the U.S., healthcare professionals around the country are facing shortages of essential supplies, such as face masks. In response to the growing need, designers like Christian Siriano have offered up their workrooms to make masks instead of couture gowns.
Facebook CEO Mark Zuckerberg also announced on March 22 that his company is donating 720,000 masks to the cause, leading many to question why the social media giant was seemingly hoarding them in the first place.
Article continues below advertisement
Why does Facebook have masks?
As it turns out, the Menlo Park-based corporation had stockpiled the in-demand item for a different kind of national emergency: wildfires.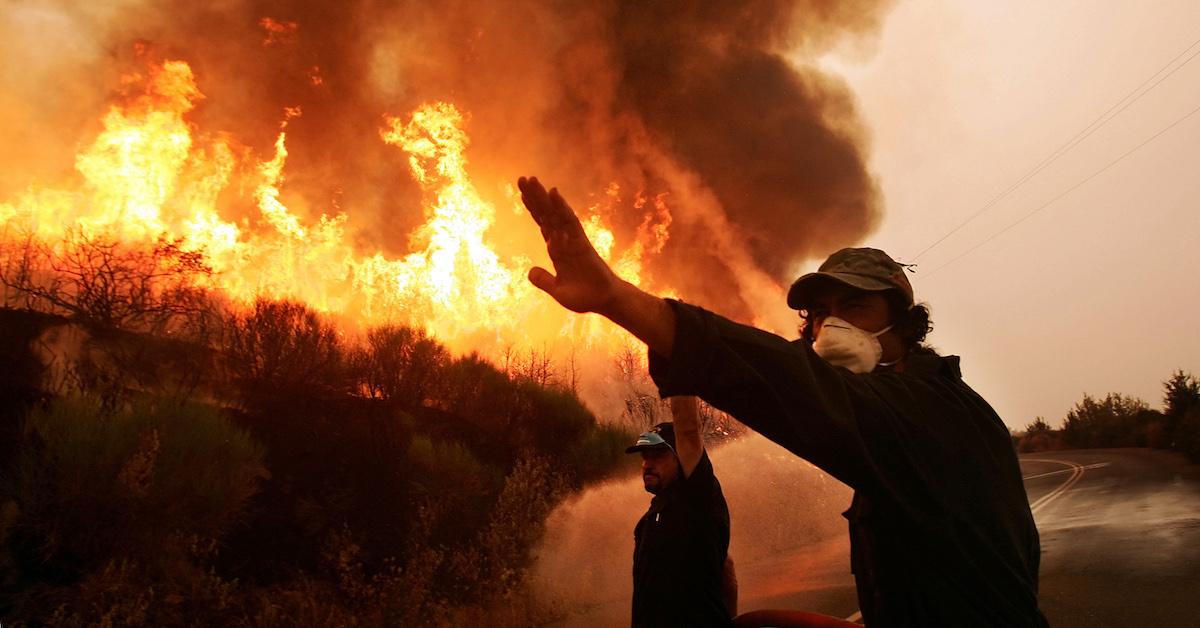 Article continues below advertisement
"Health workers urgently need more protective gear. To help, Facebook donated our emergency reserve of 720,000 masks that we had bought in case the wildfires continued," Zuckerberg wrote in a post, referring to California's recent string of deadly disasters.
"We're also working on sourcing millions of more to donate," the billionaire shared. "I hope you're all staying healthy and safe!"
Around the same time, Tesla CEO Elon Musk confirmed that a shipment of donated masks from the electric vehicle and clean energy company was stuck at LAX airport.
Earlier that day, a delivery from Tesla containing 50,000 N95 masks and an unspecified amount of PAPR helmets arrived on the doorstep of Seattle physician Dr. Kristina M. Adams Waldorf after she requested help for the city, which is in the midst of a substantial COVID-19 outbreak.
Article continues below advertisement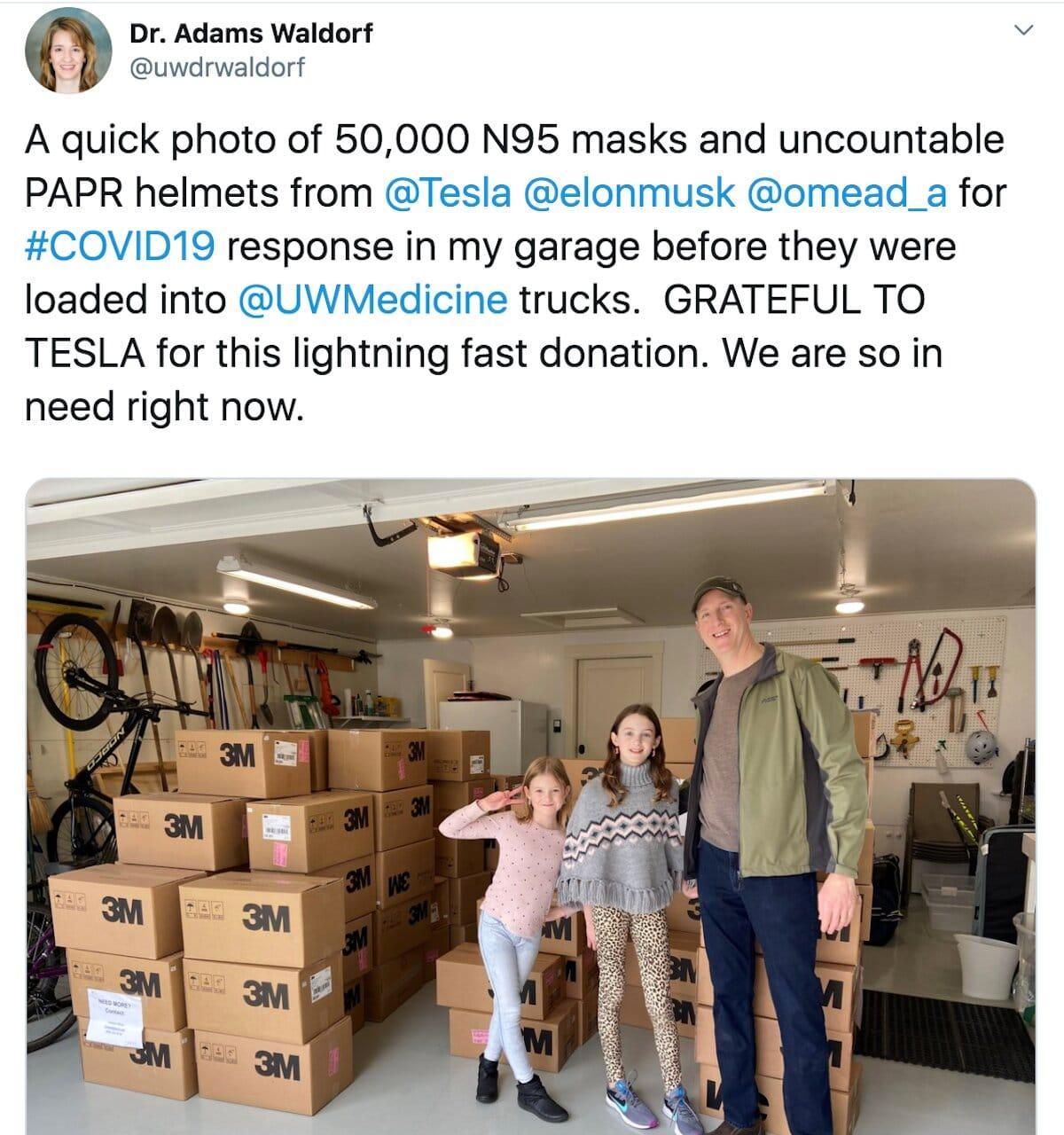 "GRATEFUL TO TESLA for this lightning fast donation. We are so in need right now," Dr. Adams Waldorf tweeted, adding that the supplies were being transported to healthcare facilities within the UW Medicine system.
Article continues below advertisement
Respirator mask maker 3M doubled its production earlier this year in an effort to keep up with demand.
The Minnesota-based company, which operates in the fields of industry, worker safety, health care, and consumer goods, is allegedly churning out almost 100 million masks per month in response to the coronavirus spread. That's double the amount they typically generate in a similar timeframe.
"This pandemic is affecting us all, and we are doing all we can to support public health and especially our first-responders and those impacted by this global health crisis," 3M's chairman and CEO, Mike Roman, recently stated, according to StreetInsider.com.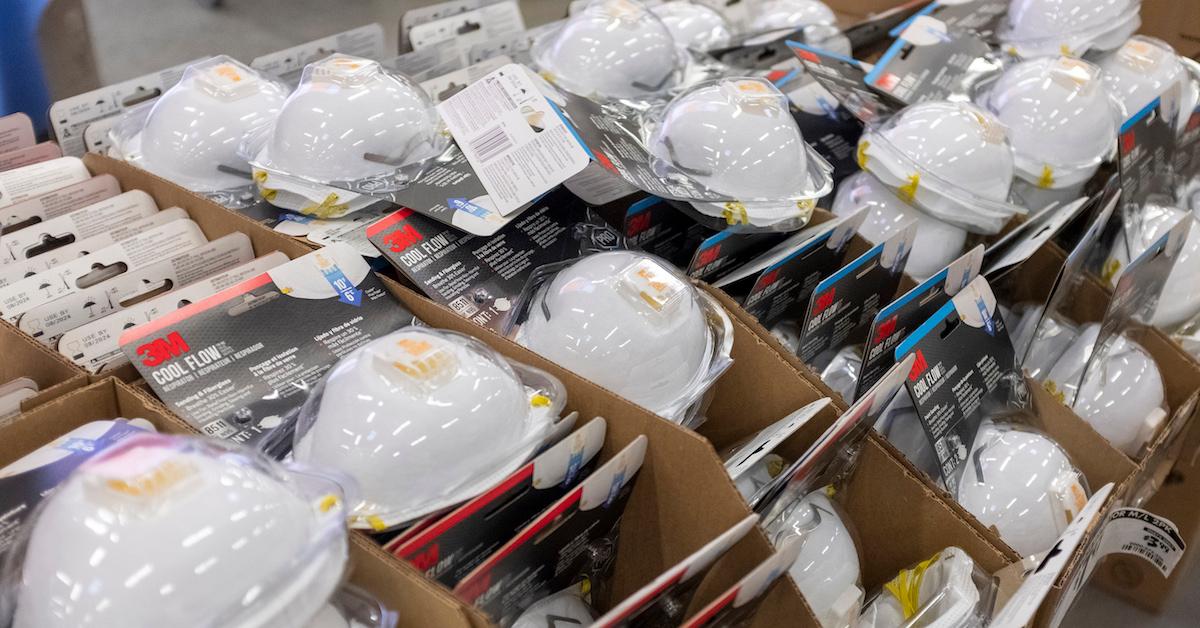 Article continues below advertisement
"We are mobilizing all available resources and rapidly increasing output of critical supplies healthcare workers in the U.S. and around the world need to help protect their lives as they treat others."
In a separate interview, Roman told CNBC that it's frustrating to hear reports of N95 respirator masks being sold in retail stores at this time. "It's disappointing when you see that because we're trying to redirect everything to healthcare workers," he explained. "We're ready to expedite respirators to wherever they're needed."
Roman also reassured Attorney General William Barr that his team is committed to suppressing the exploitation of medical supplies during this crisis. "We are in the process of working with large e-marketplace operators on a coordinated strategy and action plan to identify and remove counterfeiters and price gougers," he noted.
We are thankful for all the brave men and women who are fighting on the frontlines during this pandemic.