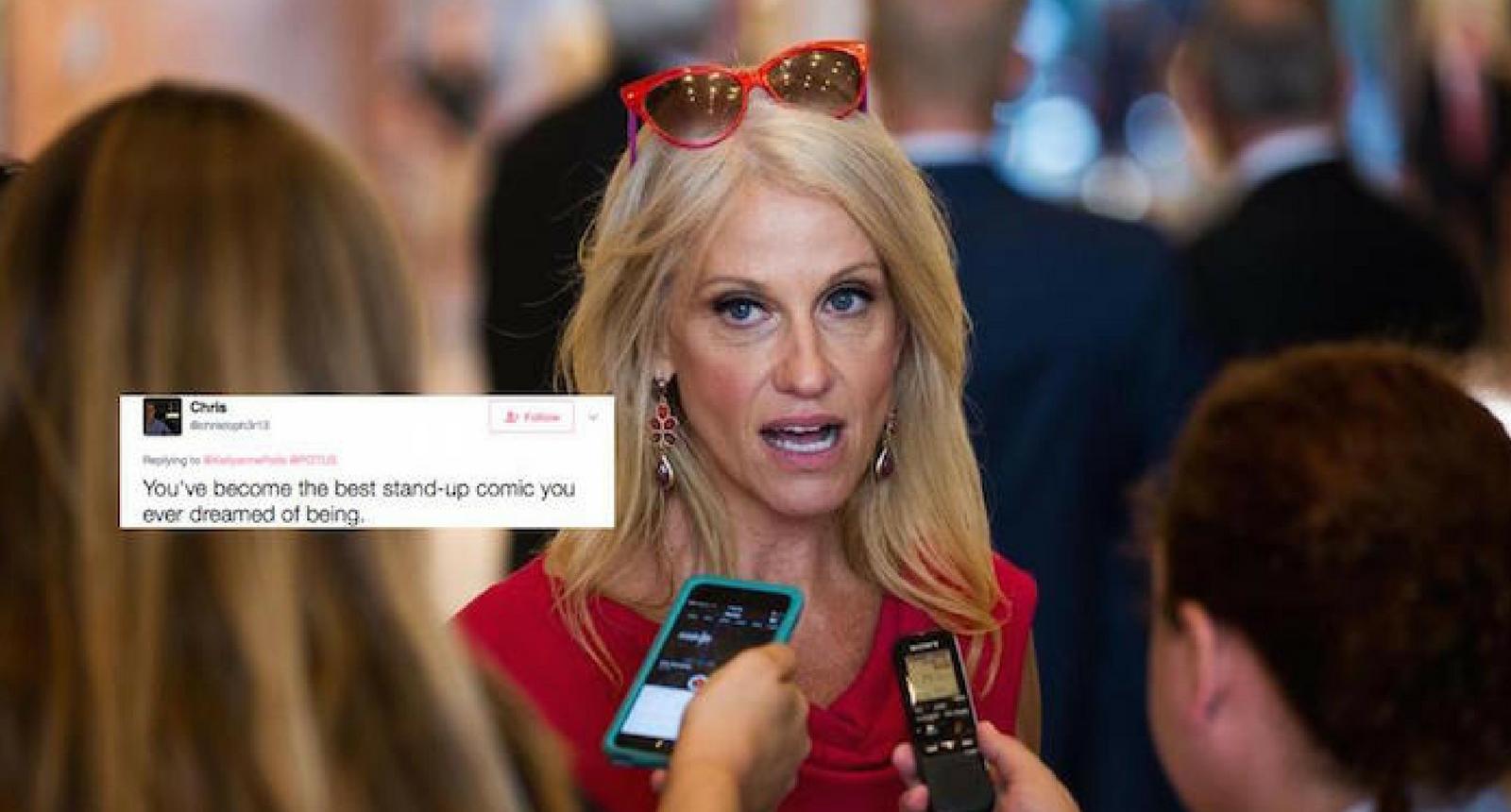 Kellyanne Conway Just Tried To Distract People From The Comey Hearing--It Didn't Work
By Koh Mochizuki
People were confused when Kellyanne Conway tweeted from the 'hottest ticket in town.'
The testimony of former FBI director James Comey's hearing was the monumental event on Thursday. But across town, president Trump ranted about the media to supporters at the Faith and Freedom Coalition's Road to Majority Conference.
Former FBI director James Comey is gave evidence at a Congressional hearing on Thursday, discussing Russian interference in the election and President Donald Trump's alleged request to stop the investigation into Michael Flynn. The national security adviser was dismissed when it emerged that he'd had conversations with Russian officials before taking office and allegedly misled Vice President Mike Pence about the nature of the conversation. Unsurprisingly, the hearing trended hard on social media, with hundreds of thousands tuning in for the event and letting people know their thoughts.
Which event got the most coverage?
According to Kellyanne Conway, she bragged on Twitter about being at the greatest show on earth.
Was she reliving her turn as a standup comic from back in the day?
Comey revealed to the Senate Intelligence Committee this morning that he was fired from president Trump over the Russian probe and that opposing statements from within the White House were "lies, plain and simple."
"I knew there might come a day when I might need a record of what happened not just to defend myself" but also the FBI, Comey said, in reference to his personal memo. "My impression is something big is about to happen. I need to remember every word that is spoken."
It was an epic hearing that many hopefuls lined up for to witness.
The "hottest ticket in town?" You be the judge.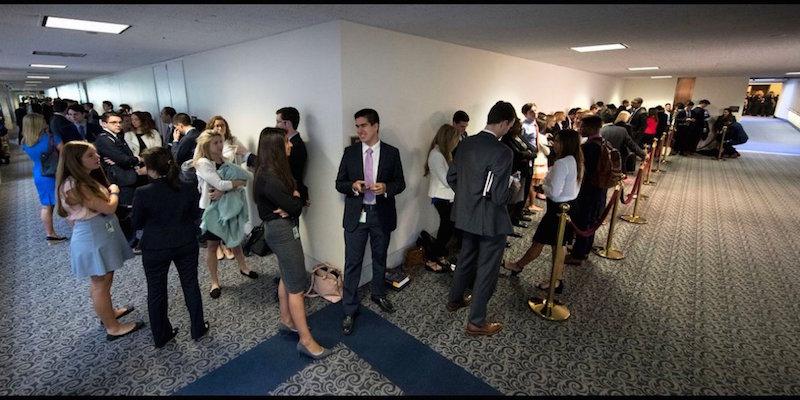 This was the place to be.
But don't tell Kellyanne Conway that. In her bubble, the major testimony of the day probably didn't even happen.