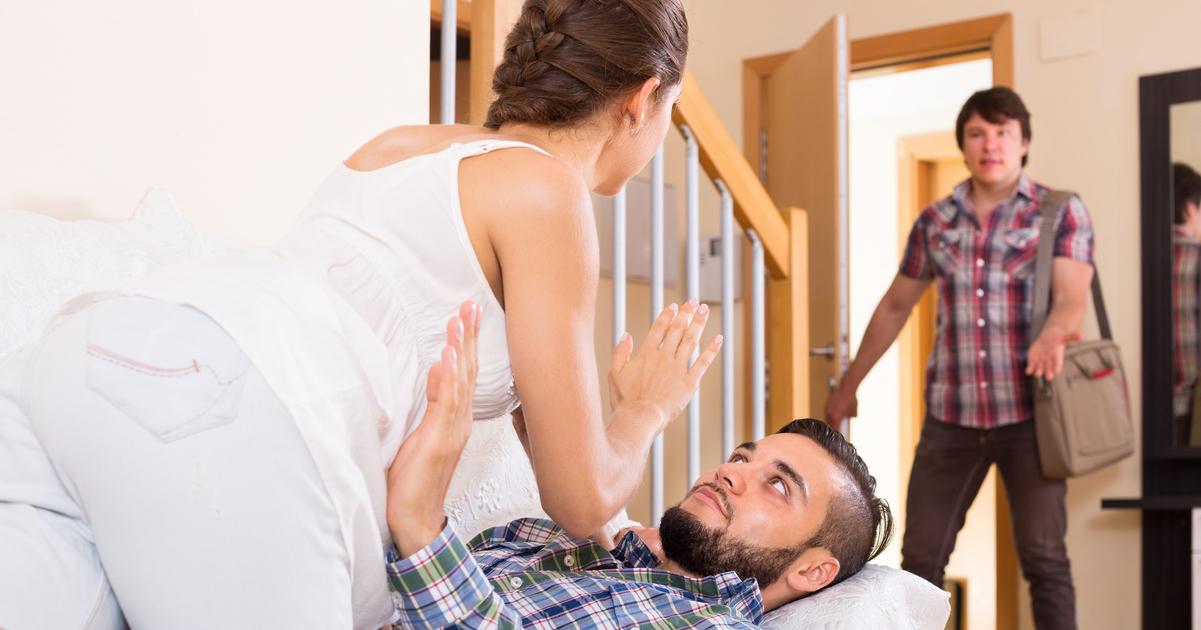 22 People Who Caught Their Partners in the Act of Cheating Share Their Tales
It's up there in a lot of our biggest fears: That we'll be sitting on the couch one evening watching TV while our significant other is texting, and when we take a peek at their screen, it turns out the conversation isn't just a platonic catch-up between friends. No, your partner is in fact concocting lustful messages, planning a great escape with this person they're now super into — and where does this leave you?
Luckily, or rather, hopefully, this is just a demented fantasy that won't actually put you to the test, and you can probably just stand to work on your own trust issues. Like, why would you think that's what they're doing when they're clearly just catching an old friend up on this week's episode of Insecure?! Stop being so paranoid!
But, since you are paranoid enough to have those thoughts even though you're super grateful nothing bad is happening in your relationship, we've collected some tales from around the internet of people who actually did catch their significant others cheating. Like, red-handed and mid-act.
Read on for 22 people whose lives and partnerships were turned around in a matter of seconds.
Article continues below advertisement