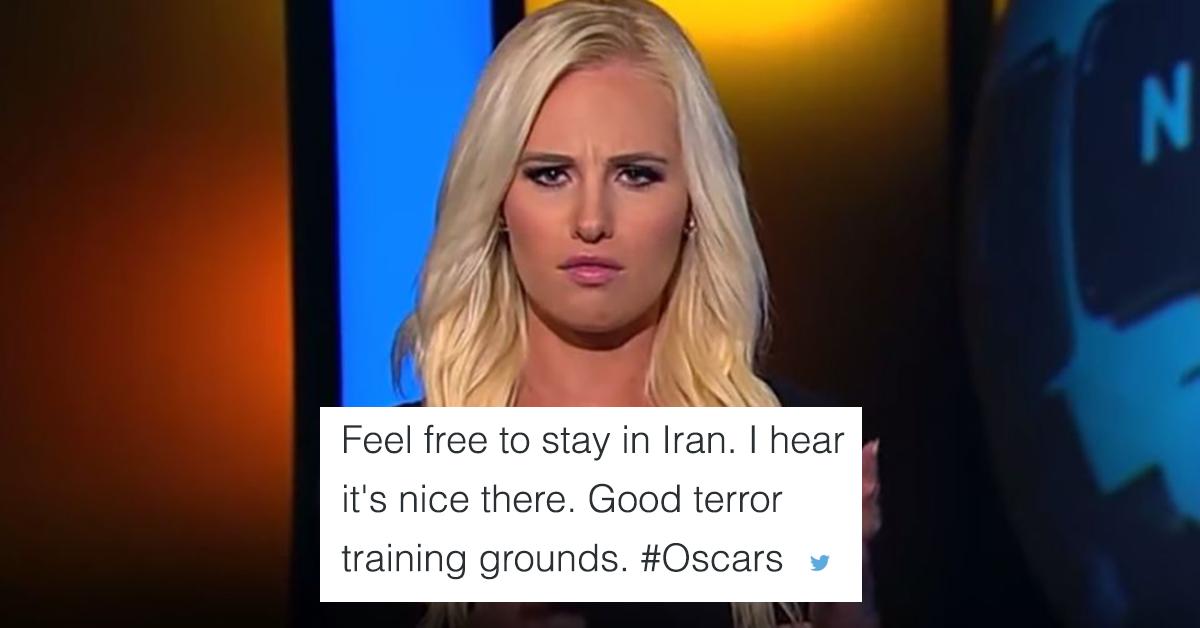 Tomi Lahren Goes On Twitter Rant After Iranian Director Boycotts Oscars Because Of Trump
By Mark Pygas
Iranian director Asghar Farhadi won his second Oscar for Best Foreign Film at the Oscars on Sunday night, for his movie The Salesman. But in protest over President Donald Trump's travel ban on seven Muslim-majority countries, including Iran, Farhadi boycotted the ceremony.
Instead, Iranian-American astronaut Anousheh Ansari read a powerful statement on his behalf.
Of course, this didn't sit well with Tomi Lahren, who proceeded to go on a rant on Twitter.
And as usual, Twitter shot her down.
For the record, Lahren seems to hate the Oscars in general.
Donald John Trump is the 45th and current President of the United States. Before taking office on January 20, 2017, having beat opponent Hillary Clinton in the electoral college but not the popular vote, Trump was a real estate mogul, and a former reality TV star.
Born in Queens, New York, in 1971 Trump became involved in large, profitable building projects in Manhattan, under the guidance of his father, real estate developer Fred Trump.
In 1980, Donald Trump opened the Grand Hyatt New York, making him the city's best-known developer.
In 2004, Trump began starring in The Apprentice, a hit NBC reality series, and later in a spin-off series, The Celebrity Apprentice.
In 2015, Trump announced his candidacy for president of the United States running as a Republican. Trump win a majority of the primaries and caucuses, becoming the official Republican candidate for president on July 19, 2016. That same November, Trump was elected the 45th President of the United States, after defeating Democratic candidate Hillary Clinton.