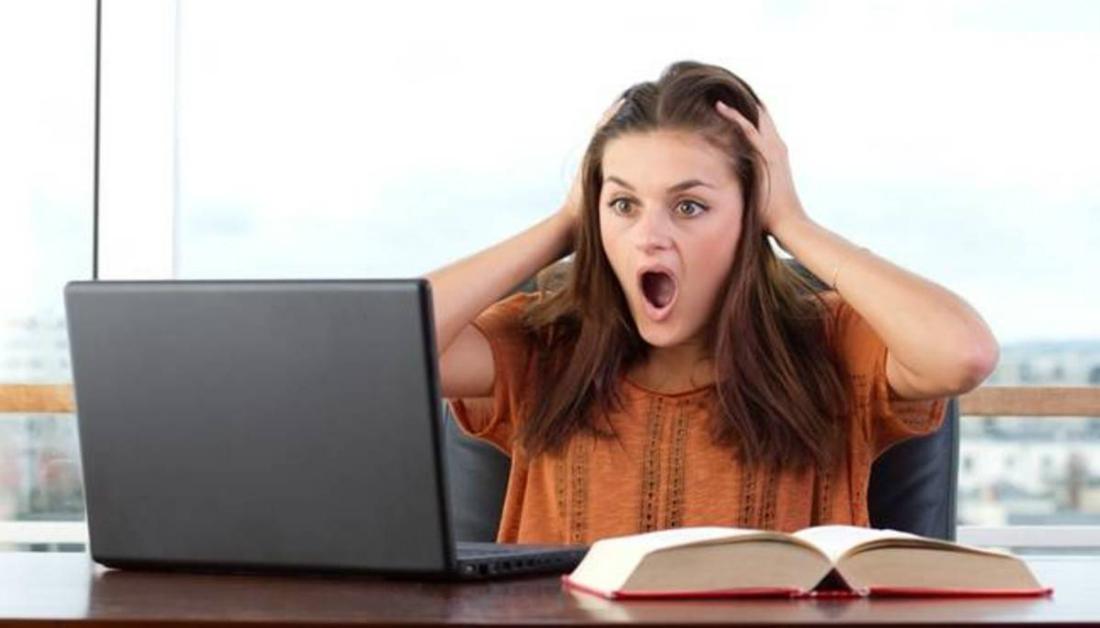 This Teen's 'Spooky' Selfie Has A Lot Of People On The Internet Seriously Freaked Out
By Mustafa Gatollari
When it comes to creepypasta, the internet's full of it. I mean there are tons of photos and images with scary backstories that give just enough information for them to seem plausible.
It's enough to keep a person up all night. And if you think "creepypasta" is a new phenomenon, then you're wrong. Monster tales and urban legends have been going on and one for centuries, and they just morphed and adapted to how we use the internet.
Just like most things on the web, you can't believe everything that you read. But even with the knowledge that yes, Photoshop exists, and yes, hoaxes happen all the time, it's difficult to stop your mind from wandering into, "what if" territory every now and then.
Case in point: this selfie from Haley Ogletree which was posted by her mother, Jessica. Seems like a normal photo with three people in it. Except there's just one problem.
No one knows who the black guy in the cap is and they don't recall him being there when she took the picture.
FB FRIENDS CHECK THIS OUT! This picture was taken by my 13 year old daughter earlier today at Paradise (the fishing place) in Tifton, Ga. Notice my son Kolton in the background and then notice the gentleman standing to his right!!! Ya'll this gentleman was NOT with them today and there was no one else at these back ponds where they were fishing! The only people there today were Haley, Kolton, and their grandparents Dennis and Vera Baldree. Haley was going back through her pictures and saw this and needless to say freaked out and called me lol! I personally think it's pretty cool because today is Kolton's birthday and he caught the biggest fish he's ever caught! It looks like the man is happy for him!
*Please feel free to share
People on Facebook started sharing spooky photo stories of their own.
I don't usually comment on this stuff but I had an experience yesterday. Was looking through some pictures from my husband's funeral. They had stuck his police hat on me and took a picture. Well when I looked it I swear my husband is standing behind me. It is a blur but it looks like him. I showed his boy and he saw it to. It brings comfort to know he was with me that that.
Others had their own logical explanations for the photo.
It appears to be a reflection in the rear window of an individual walking towards the guy in green in the back of the truck. You can see his shadow on the back of the guy in green.
And others believed it wholeheartedly, offering up who they thought the man was.
My father has been dead for 28 years, and it would not surprise me if he showed up on a picture like this. He loved to fish! And he's spirit is probably out on a lake somewhere!