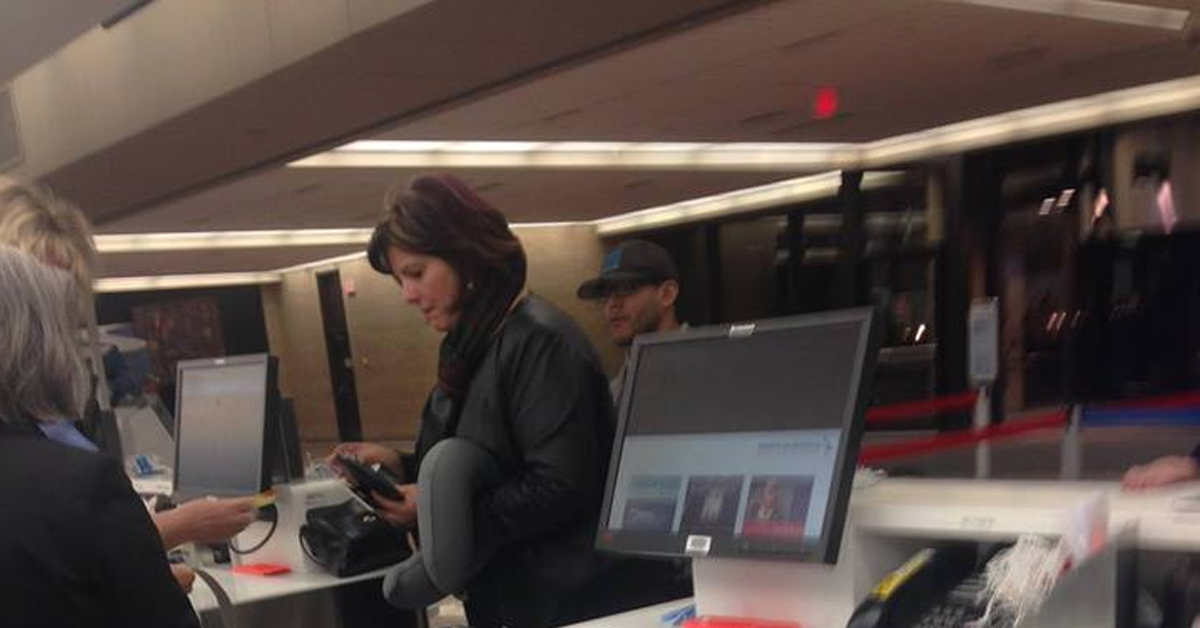 This Stranger's Act Of Kindness At The Airport Will Inspire You
By Omar Rimawi
A woman came to the rescue of a man and his daughter when something unexpected happened at the airport. When he booked their flight back in January, the man's daughter was a year old, and didn't require a plane ticket. A few weeks and one birthday party later, her age became an issue at the gate.
A witness documented what he saw next and shared the story on the Love What Matters Facebook page. When the airline employee asked the man how old his daughter was and he replied that she just turned two, she informed him that she couldn't board the flight without purchasing a last minute ticket, which was available to him at the inflated price of $749.
The man was devastated. He explained to the agent that he was under the impression she could fly for free since she was one at the time of booking, and after being met with a shoulder shrug when he explained that he couldn't afford to pay for the ticket or rebook the flight, he stepped to the side and started making phone calls, hugging his toddler with one hand and frantically rubbing his head with the other.
A woman in line behind him saw that he was completely distraught, and asked the man what was wrong. After hearing about the issue, she walked up to the agent, pointed at the man's daughter and said," I wanna buy her ticket."
The wide-eyed agent told her the price, and the woman said, 'That's fine,' handing her a credit card and single-handedly came to the rescue of the man and his daughter. The man pleaded for the woman's name so he could pay her back, but she just told him to not worry about it.
The story was a welcome change of pace for many.
But a lot of people were upset that the woman even had to step in, stating that the airline did nothing to help despite the misunderstanding.
The story of this woman's good deed went viral along with her picture, and it didn't take long for people that knew her to see the post and inform us that this is just how she lives.


Thousands of people commented on the post, sharing stories of strangers that have impacted their lives with an act of kindness, and reminding each other that even small acts of kindness can mean the world to others.