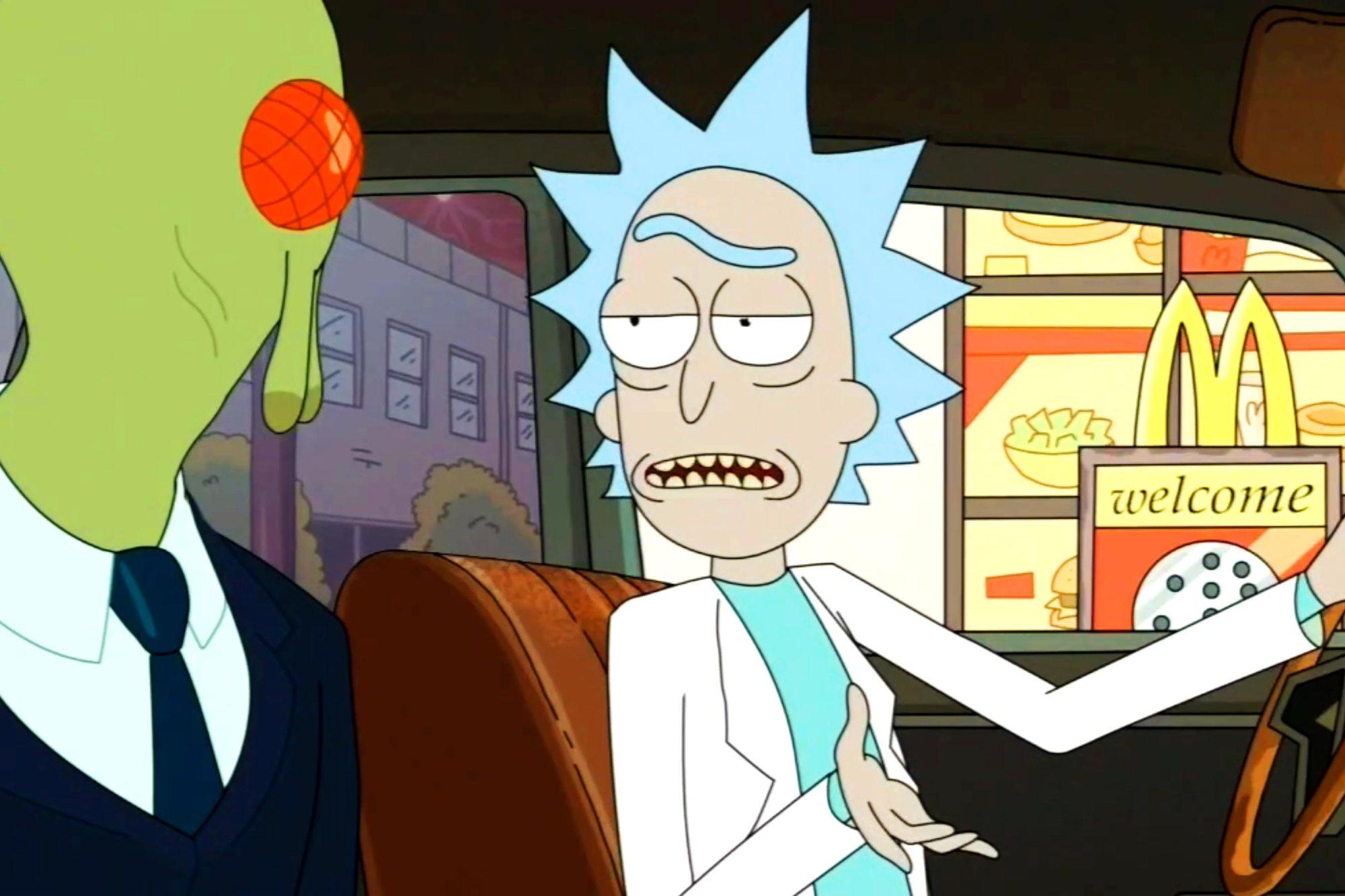 Not A Drill: McDonald's Might Bring Back The 'Mulan' Szechuan Sauce From The '90s
On Saturday, Adult Swim pulled the master of all April Fools' Day pranks by airing their first new episode of Rick and Morty since 2015, totally unannounced. And at the end of the episode, mad scientist Rick made a plea to McDonald's which seems to have resonated with the Internet. Back in 1998, the fast food chain released a limited edition Szechuan McNugget sauce, a plum sauce that was created to promote Disney's Mulan.
Article continues below advertisement
"I'm not driven by avenging my dead family," Rick says in the final minutes of the episode. "I'm driven by finding that McNugget sauce. I want that 'Mulan' McNugget Sauce. That's my series arc, Morty. If it takes nine seasons, I want that McNugget Szechuan sauce." And since the episode aired, more than 20,000 people have signed a Change.org petition calling on McDonald's to re-release the condiment in time for the live-action remake of Mulan expected to release in 2018. The official Rick and Morty even called McDonald's out on it.
Article continues below advertisement
And McDonald's even replied...
Article continues below advertisement
But perhaps the most hope came when McDonald's corporate chef Mike Haracz said he's looking into reviving the recipe.
Article continues below advertisement
This understandably led to some hype.
Article continues below advertisement
Article continues below advertisement
Update: In February 2018, McDonald's once again began serving the Szechuan sauce at all of their US locations. Apparently, the sauce is available until supplies run out. The chain decided to reintroduce the product after receiving backlash over their "super-limited," one-day-only rerelease of the sauce back in October 2017.
"To our customers and Szechuan Sauce lovers: Yesterday, we were truly humbled by the amazing curiosity, passion, and energy this community showed to welcome back Szechuan Sauce — even just for one day. Thank you, a million times over," McDonald's said in a statement at the time. "And our super-limited batch, though well-intentioned, clearly wasn't enough to meet that demand. 'Not Cool.'"
More from Distractify