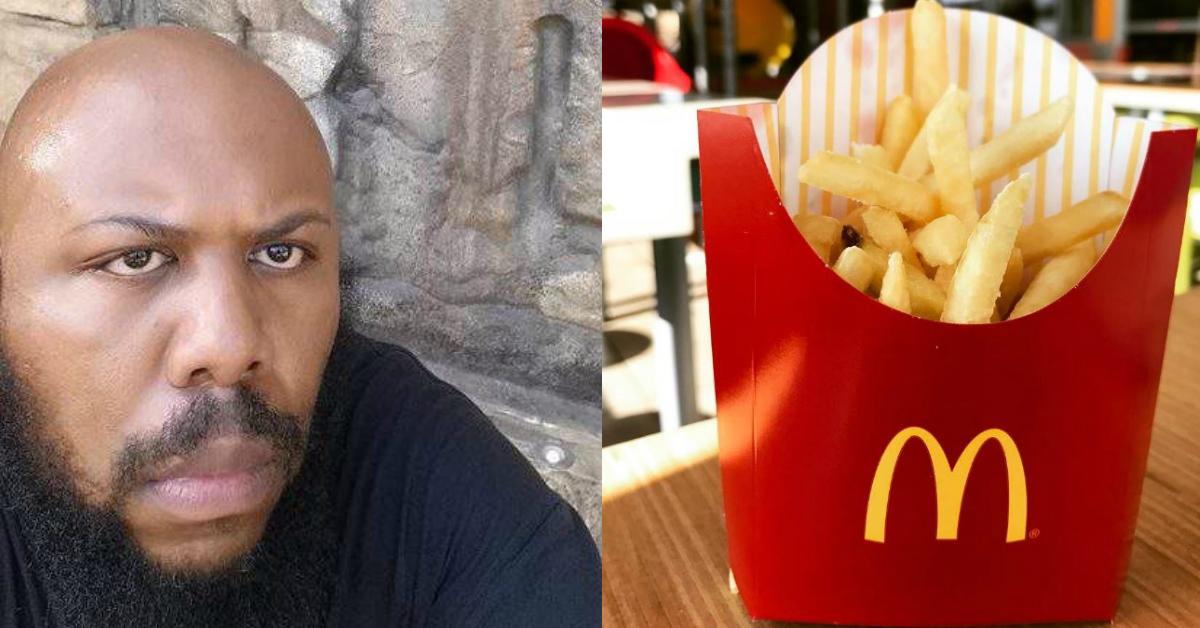 McDonald's Employees Held Facebook Live Killer's Fries To Help Cops Catch Him
By Mustafa Gatollari
When you're on the run from the police for killing someone on Facebook Live, it's probably in your best interest to lay low.
But then again, if you're the kind of person who'd do something like that, you're more than likely not in total control of all your mental faculties. I guess when you are running from the law you get hungry, and what else satisfies your taste buds than McDonald's fries.
So you'd think there's nothing wrong with ordering some McDonald's in broad daylight, and aren't really concerned with someone recognizing you while you satisfy your urge to quell a Big Mac attack.
And for Steve Stephens, aka The Facebook Live Killer, his craving for fries is ultimately what did him in.
McDonald's employees working in an Erie, Pennsylvania location immediately recognized the man who ordered a 20-piece chicken McNuggets and large fries as Stephens. They acted fast by devising a ploy that would keep him at bay long enough for the cops to get on his tail.
And that plan was to make the man wait for his fries by pretending like they weren't ready to be served. It worked.
Although Stephens said that he had to go and drove off without grabbing the fries, the delay gave police enough time to get in his vicinity and catch up to him.
Cops pursued Stephens in a high-speed chase, until he pulled over on the side of the road and shot himself.
Henry Sayers, the McDonald's manager on duty at the time of Stephens' order, told the NY Times that when Stephens left with his $5.35 order he didn't speed away, but drove off at a normal pace in a white Ford Fusion sedan.
Police said that they weren't sure how long Stephens was residing in the area, which was some 100 miles away from Cleveland, where the murder took place.
Investigators did receive a "ping" from the man's cell phone near Erie, but were unsuccessful in locating him. Police attribute the location's densely wooded areas and plenitude of hideouts like barns and farm houses as one of the reasons Stephens was so hard to track down.
The end of Stephens' manhunt was ominously predicted by Peter J. Elliott, United States Marshal for the Northern District of Ohio during a news conference.
"Either he's dead somewhere or someone's holding him up somewhere else in a house," Elliott said.